Hardware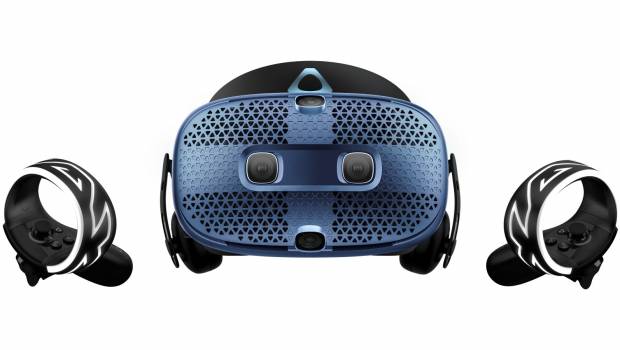 Published on April 6th, 2020 | by Chris O'Connor
HTC Vive Cosmos Review
Summary: The HTC Vive Cosmos is a little pricey at present, however it delivers a thoroughly immersive virtual reality experience with relative ease.
VR, how do I love thee? Let me count the ways! Ok… so perhaps I shouldn't be so over the top to start with but let me put it this way. I've loved VR since playing Dactyl Nightmare at my local shopping center. My first foray into the recent VR developments was getting a turn on a DK1 at Comic Con many years ago. I then bought a DK2… I wasn't developing anything for it, I just wanted to experience it. Then I finally got the HTC Vive and that's been my go to ever since.
Now since those early days I've had a computer upgrade (when I went to buy the Vive I made sure my computer met the minimum system specs… and due to budget issues, they were the minimum), so VR tends to be even nicer now. But I wasn't really prepared for just how nice it could look until I put the Vive Cosmos. The HTC Vive is listed as having "1,080 x 1,200 pixels per eye (2,160 x 1200 pixels combined)" the Vive Cosmos however has "1440 x 1700 pixels per eye (2880 x 1700 pixels combined)" and believe me that makes a big difference. I never had an issue with the first Vive's visuals… yes you could see the dots and screen door if you weren't totally absorbed in the game or VR experience… but with the Cosmos that doesn't even seem to be an issue. I didn't have a long time with the unit (it was only a short term borrow unfortunately), but the time I did have was not spent noticing pixels, it was noticing how clear the image was, the limitation became more the developers of games rather than the visual output power.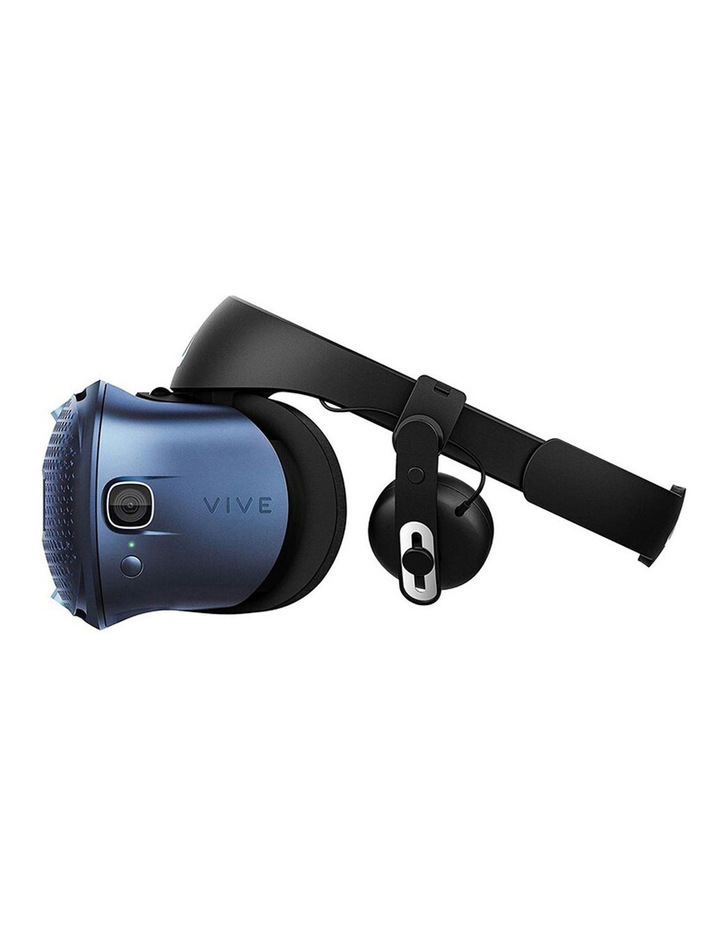 I did have some issue setting it up for the first time but I don't think that's the units fault. When I first got a Vive I was using a GTX 970 and it had a spare HDMI output that I ran the Vive from (as my monitor could run off DVI)… my new computer is using a RTX 2060 Super (because I still have to be careful of budget) and the main issue there is that it's either display port of HDMI, which means the only option (without adapter cables) for my monitor is the HDMI, which leaves the Vive to run off display port… which it can, but a quick google search will show you can be problematic. But, it turns out it might have been a simpler solution than I was making it. Some time ago I read that you don't need to keep the Viveport software in order to enjoy the Vive (it runs fine through Steam) so I had deleted that. When I got my new system I had many issues getting the vive to work again. When I got the Cosmos it was the first time it occurred to me to just try re-installing Viveport and low and behold it worked… it worked first time and it was fine… so if you do have an issue (especially if you are upgrading)… try installing viveport.
Other than the impressive visual change, the Vive Cosmos also has shifted to inside out tracking. What this essentially means is that instead of having two lighthouse trackers plugged in and watching where you are in the real world and translating that to virtual space, you have cameras all over the headset (well not all over… but quite a few of them), these cameras keep track of where your controllers are and translate that to the world. The practical side of this is it means you don't have to find two more power points to run the lighthouse units. In addition to this, the controllers (which are a different design in general, rather than a wand they are grips with joysticks and shoulder/bumper buttons) are battery powered… and when I say battery I don't mean plug it in via USB and charge… I mean AA battery, two per controller. This actually presented a small issue for me as one of the controllers seemed to have had it's contacts slightly bent which resulted in the system continually telling me the controller was nearly out of charge, despite it being a fresh battery. I was advised that certain battery brands can be a little smaller than others and that may be the issue… so keep that in mind.
So the bottom line. Well I'm very impressed by the visuals, I'd almost say it's worth buying this unit/upgrading to it for that alone… except… I'm not mad on the inside out tracking. I loved the cameras on the front and the ability to visually trace your play area on your real world setting as shown as a pass through image, but the fact that if you are waving your hands outside of where those cameras can see… you loose tracking of your controller and while it doesn't take a long time to bring it back in "range"… it can be the difference between success of failure in a game. So I'm not sure. The adjustable head strap (which has a dial on the back to loosen or tighten the fit) is brilliant and the inbuilt speakers/headphones are quite good (and certainly beats the in ear ones I use at the moment as they keep getting pulled out somehow which can be quite annoying). But the controllers, though comfortable, are a bit too much of an unknown in terms of reliability. Yes you can have a spare pair of batteries ready and waiting for minimal down time if you run out of charge mid gaming (which you can't do with the wands)… but the fact that some batteries may not be totally reliable in them and the fact the controllers can loose tracking makes me hesitant to champion them.
Final Thoughts?
If you can find it on special then I'd say it's a definite worth while option, but for the normal retail price it's a bit high considering the tracking issues. Though it does cost a bit more… I'd actually recommend the Vive Cosmos Elite (that's without having used one… but if I'm not mistaken it has all the great features of the Cosmos, the higher quality visuals, the adjustable head strap but without the inside out tracking, using external tracking and therefore having much better movement fidelity means I'd be far more inclined to go with it). So it's a tough choice. If you can afford it I'd go with the Elite, if you just have to jump into VR and you can't stretch that extra few hundred, I still think you'd be very happy with the Vive Cosmos… those visuals!!!!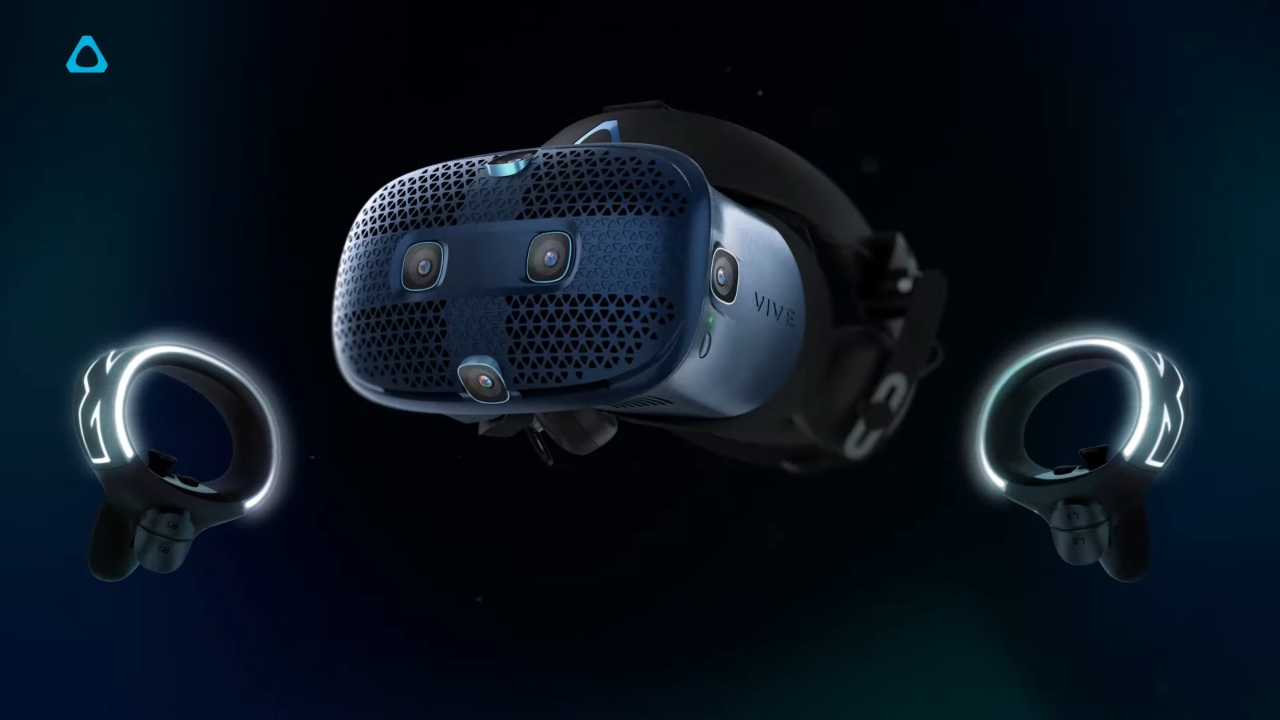 Headset Specs
Brief Highlights:
1. Unprecedented presence with 3D spatial audio
2. Stay immersed comfortably with higher display resolution, easy-to-use headset & cable design, and improved ergonomics
3. Chaperone technology
Screen: Dual 3.4″ diagonal
Resolution: 1440 x 1700 pixels per eye (2880 x 1700 pixels combined)
Refresh Rate: 90 Hz
Field of view: Maximum 110 degrees
Audio: Stereo Headphone
Input: Integrated microphones, Headset button
Connections: USB-C 3.0, DP 1.2, Proprietary connection to Faceplates
Sensors: G-sensor
Gyroscope
Eye Comfort Setting (IPD)
Ergonomics: Flip-up visor
Adjustable Eye Comfort Setting (IPD)
Adjustable headstrap
Controller Specs
Sensors: Built-in sensor:
Gyro and G-sensors
Hall sensor
Touch sensors
Input: System button
2 Application buttons
Trigger
Bumper
Joystick
Grip button
Power and Battery: 2x AA Alkaline batteries
Tracked Area Requirements
Standing / Seated: No min. space requirements
Room-scale: Minimum is 2m x 1.5m for room-scale mode
Minimum Computer Specs
Processor: Intel ® Core™ i5-4590 or AMD FX™ 8350 equivalent or better
Graphics: NVIDIA ® GeForce ® GTX 970 4GB, AMD Radeon™ R9 290 4GB equivalent or better VR Ready graphics card.
*Refer to AMD or NVIDIA's VR Ready website for a list of VR Ready graphics cards.
Memory: 4 GB RAM or more
Video out: DisplayPort 1.2 or newer
USB ports: 1x USB 3.0 or newer
Operating system: Windows © 10