Hardware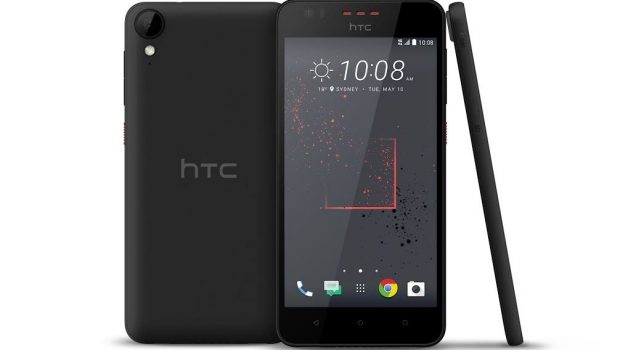 Published on June 3rd, 2016 | by admin
HTC LAUNCHES THE DISTINCTIVE HTC DESIRE 825, TAKING MOBILE FUN AND ENTERTAINMENT TO THE NEXT LEVEL
Sydney, Australia, 3 June, 2016 – HTC, a global leader in mobile innovation and design, has today announced the Australian launch of the new HTC Desire 825, a stylish and feature packed device that again raises the bar for mid-range smartphones. Launched in partnership with JB HI-FI, the HTC Desire 825 delivers more of what you love including a huge 5.5 inch 720p display and a sleek polycarbonate design with chromatic accent, enhancing the character of the device.
Available in Graphite Grey, the HTC Desire 825 delivers more noise, more fun and more incredible photos. Featuring remarkable 24-bit, Hi-Res audio certified sound, HTC BoomSound™ with Dolby Audio™, best in class 13MP main camera and built-in HTC Sensor Hub, HTC has yet again defined the standard for high specification, mid-range smartphones.
"HTC has built its reputation on delivering industry-leading design, combined with smart functionality delivering a premium smartphone experience", said Ben Hodgson, Country Manager, HTC Australia and New Zealand. "With customers seeking greater personalization and individuality, viewing their phone as a fashion accessory, we wanted to create something different. We are proud to be working with JB HI-FI to launch our best, most adventurous Desire product to date, yet again setting a powerful new standard for mid-range smartphones."
Big, Bold, distinctive style
Big, bold and sleek, the HTC Desire 825 stands out from the crowd with its fun, adventurous and unique soft grip polycarbonate design. The HTC Desire 825 features a chromatic accent that enhances the phone character. Both the power button and speaker grills feature a cool contrasting colour that visually sets the device apart.
And personalization doesn't stop at hardware. Recognizing that consumers love their style and to stay ahead of fashion trends, the HTC Desire 825 also includes a lanyard inspired by bag hands straps, as a standard in box accessory. Consumers also enjoy access to over 25,000 themes available through HTC's online Themes Store, allowing you to customize your device's color scheme and background based on your favorite photos – making it truly personal to you.
Sound as it should be
Sound quality is an essential component of the smartphone, and should match the live experience. The HTC Desire 825 is Hi-Res audio certified and features HTC's revolutionary BoomSound™ with Dolby Audio™ technology. Audio playback is 256 times more detailed, delivering four times the audio detail compared to CD quality and enabling you to hear richer, more dynamic sound the way artists and musicians intended.
Capturing the perfect shot
The best moments often take you by surprise, so your smartphone needs to make it easy to capture those fun, expressive images in an instant. The new HTC Desire 825 lets you do just that with a 5MP front facing camera and Auto Selfie and Voice Selfie modes, enabling you to take a shot without pressing any buttons, delivering the perfectly-framed selfie. You also want to look your best every time and with Live Makeup you will, applying those essential skin touch ups to help you look flawless.
The HTC Desire 825 features an advanced 13MP rear camera designed to capture moments in exceptional quality again and again. And if the environment doesn't offer optimal conditions for photos, the Desire 825 boasts BSI sensors, improving low light performance and increasing the amount of light captured. With the burst shot feature you can also freeze movement as you take dynamic images, and create professional looking landscape photos with sweep panorama. For rich and vibrant videos, the camera also shoots in 1080p resolution.
Memories are meant to last a lifetime and, with so many incredible images and videos, you need enough space to store them all. The HTC Desire 825 comes with Google Photos, allowing you to free up space on your smartphone with unlimited storage for up to 1080p videos, coupled with expandable storage up to 2TB via microSD1.
Feeling and looking good
With a phone that makes you stand out from the crowd, you want to feel as good as you look. Integrated with the HTC Desire 825, is HTC Sensor Hub – a feature that lets you keep tabs on your wellbeing. Always on, HTC Sensor Hub records your activity, gestures and dynamic movement, providing real-time stats that can be automatically linked to some of the most popular fitness tracking applications including Runtastic Running & Fitness, Runkeeper, Endomondo Running and Walking and Google Fit.
Availability
Consumers can purchase the new HTC Desire 825 now from JB HI-FI either in store or online at jbhifi.com.au
HTC Recommended Retail Price
The Australian market RRP for the HTC Desire 825 is $549