Hardware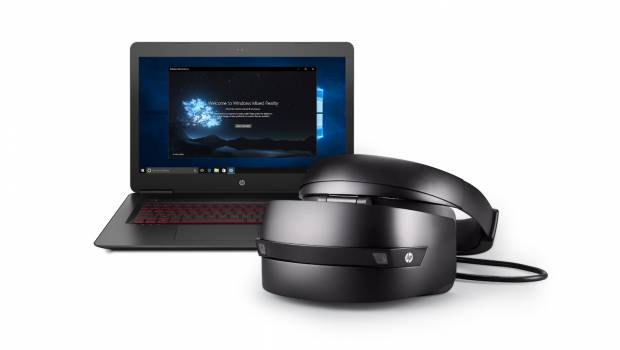 Published on December 9th, 2017 | by admin
HP's Mixed Reality Headset
Introducing HP's Mixed Reality Headset – the perfect present for the tech-head in your family!
Whether you're last-minute Christmas shopping or looking for a Boxing Day bargain, HP has you covered:
The HP Mixed Reality Headset delivers cutting-edge visual quality (1220 x 1220 resolution per eye) that blurs the line between real and digital. Plus, the overall experience is enhanced with a 90Hz refresh rate*.
It comes with motion controllers that provide accurate tracking of hand and arm movements. There's also six degrees of freedom with no tracking boundaries.
Jump straight into the action on Christmas Day with an easy start up. There's no hassle in setting up additional peripherals thanks to its integrated motion tracking.
With an ever expanding content library, you can enjoy the headset for months to come.