Hardware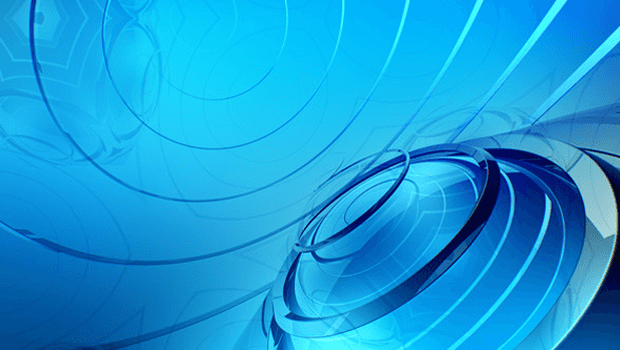 Published on August 2nd, 2023 | by Admin
HP unveils new growth strategy for Asia at Future Ready Better Together 2023
Today, HP shared their strategy and framework at the HP Future Ready – Better Together 2023 event held in Tokyo, Japan, where they reconnected with customers and partners in Asia physically for the first time in three years. HP shared exclusive insights into their Future Ready strategy for driving sustainable long-term growth for partners and delivering lifetime customer value.
HP's Future Ready strategy was developed with customers at the center and includes several initiatives revolving around three pillars: Portfolio, Operations, and Customer and Partners. The primary goal of the strategy is to build lifelong relationships with customers by strengthening HP's portfolio to meet a wider range of needs and to help partners take advantage of opportunities across high-growth segments including gaming, hybrid work, workforce services, security, and sustainability.
"At HP, we have never lost sight of the customer in all that we do. Our Future Ready strategy encapsulates our dedication to exceeding expectations with our end users, especially for experiences that directly impact their everyday lives," said Vinay Awasthi, Managing Director for Greater Asia. "We are constantly innovating to offer more ease, more convenience, and more integration. HP is already offering solutions to help navigate increasingly complex hybrid realities. The work we do in Asia is at the forefront of this continued effort towards adding consistent and reliable value for our customers."
"We are thrilled to be engaging our partners and customers at the 'Future Ready Better Together' event here in Japan. This year also marks HP's 60th anniversary of operations here since we made our first entry into the Asian market in 1963, so it's only fitting for us to share our new growth strategy for Asia from where we first started," Vinay added.
At the event, participants from across Asia heard from a myriad of HP spokespeople including:
Vinay Awasthi, Managing Director for Greater Asia
Dave McQuarrie, Chief Commercial Officer
Alex Cho, President, Personal Systems Business
Dave Shull, President, Workforce Solutions
Kobi Elbaz, Senior Vice President and General Manager, Global Channel
George Brasher, Senior Vice President and Chief Operating Officer, HP Print
Stacy Wolff, Senior Vice President, Personal Systems Design and Sustainability
Lynn Loh, Global Head of ESG Reporting
Josephine Tan, General Manager, Consumer Business Unit, Personal Systems
Sue Richards, Senior Vice President and General Manager, Home Print Business
Andrew Bolwell, Chief Disruptor, Global Head of Tech Ventures
Helping Customers Ace Hybrid Realities with Future Ready Portfolio
Flexible work is here to stay as 90% of the workforce in Asia Pacific (APAC) prefer to work remotely or hybrid, according to a recent report by PwC.[1] APAC leaders are responding for this shift in work arrangements and are prioritizing emerging technologies, cybersecurity and digital innovation projects in their technology investments in favour of seamless collaboration and product.[2]
Through its Future Ready product portfolio, HP is redefining innovations by delivering premium end-to-end experiences that will help customers navigate the complexities of hybrid work, enabling them to work, play and connect seamlessly. HP will continue to invest strategically in high-growth segments including gaming, peripherals, consumer subscription, workforce services, security and print solutions to grow its overall portfolio mix as a way to meet the evolving B2B and B2C customer needs in the region.
Partnering for Long Term Growth
HP will continue to evolve its approach in the region based on feedback gathered from partners and customers to help them adapt to the rapidly changing business needs. HP continues to invest in enhancements for HP Amplify, a first-of-its kind global channel partner program, with tools aimed at helping partners drive greater agility, simplification, growth and collaboration. The enhanced program is designed to provide customers with the essential digital services they need to empower their workforce, fuel growth opportunities and success in the diverse, ever-evolving landscape in Asia.
Towards a More Sustainable Future
HP also reinforced its ambition to becoming the world's most sustainable and just technology company by 2030 and has set aggressive Sustainable Impact goals to inspire change across Climate Action, Human Rights and Digital Equity.
Key initiatives and highlights include:
Protect our natural ecosystems: HP has launched 300+ products with ocean bound plastics, is becoming forest positive in printing, and aims to achieve net zero greenhouse gas emissions by 2040.
Empower partners to join the journey towards a more sustainable future: HP Amplify Impact program is a first-of-its-kind partner assessment, resource, and training program, with 100% of pledged partners having developed Sustainable Impact plans.
Bridging digital divide and offer greater access to technology: HP accelerated digital equity for more than 21 million people in path to 150 million by 2030.
[1] PwC – Asia Pacific's Time: Responding to the New Reality
[2] Telstra: APAC Transformation Vision: Optimising for Hybrid