Hardware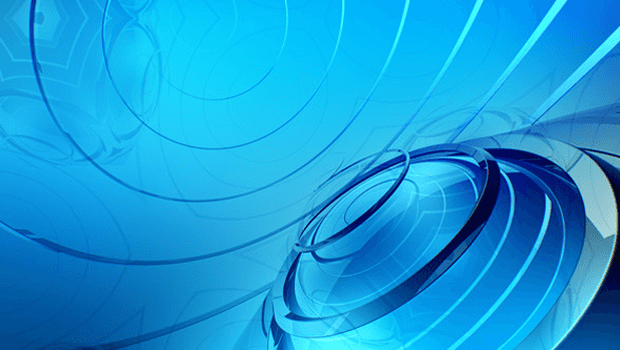 Published on May 5th, 2020 | by Adrian Gunning
HP study uncovers biggest challenges for Aussie parents working from home – tech issues and kids' education tops the list
HP is today announcing a study uncovering the challenges parents are facing during COVID-19, which includes keeping their kids on top of their education (62%), managing their work life balance (61%) and keeping their kids entertained (48%). Technology issues such as lack of equipment (38%), network issues (48%) and kids not spending enough time on non-digital activities such as crafts (74%) are also significant concerns.
Key findings include:
Biggest concerns for parents

Parents are most concerned about keeping kids on top of their education (62%), managing their work life balance (61%) and keeping their kids entertained (48%).

Screen time balance

When it comes to children during COVID-19, 74% of parents are concerned about the lack of time kids are spending on non-digital activities such as arts and crafts.
The biggest barriers parents face when it comes to keeping their children engaged and taking part in non-digital activities are finding age-appropriate materials to entertain and educate (45%), access to physical supplies and/or technology such as printers (38%), shortage of ideas about activities (34%) and access to non-digital activities such as puzzles, worksheets and crafts (26%).

Technology troubles

Almost half (44%) of parents working from home reported having tech issues, or internet/network issues (48%), with two-fifths (43%) admitting to having purchased new technology to enable them to work remotely.

Parents are enjoying working from home

67% of Aussies currently doing so, and 76% of those considering continuing once COVID-19 restrictions have lifted.

Business owners are the most flexible

80% of parents who are also business owners report working from home either part-time or full-time. This is compared to 64% of employees in small to medium sized businesses.
To address the growing concerns and empower Aussie parents to help teach their children, HP has partnered with Canva and other brands to launch Print, Play & Learn, a free online resource to support parents and kids who have transitioned to learning from home.
Resources include literacy content, worksheets, colouring pages, puzzles and other learning printables for children aged 2-12. Parents can easily filter content by age group, and activity type. Other global creator brands include Crayola, Education.com, TIME for Kids and KiwiCom.
"Aussie parents are suddenly dealing with the additional pressure of managing their work life balance, their children's education, domestic duties and their wellbeing all under one roof," said Paul Gracey, Director of Printing Systems, HP Australia and New Zealand. "As a dad myself, keeping my kids engaged in their education outside of school is extremely important, but so is recognising parents are in need of resources to help their children balance screen time whilst they play, we wanted to provide Aussie families with some tools to use their time productively but also have fun together at home."
"We're pleased to be partnering with HP to support parents and educators who are working remotely and dealing with additional pressure during this difficult time," said Georgia Vidler, Director of Product at Canva. "We want to make education accessible and enjoyable for all kids, which is why Aussie families can find anything from book review templates, to writing prompts, to themed multiplication worksheets to keep kids engaged in their learning."
Print, Play & Learn is available now on the HP Smart mobile app and at www.hp.com/au/printandplay. To further support parents working from home, HP has developed simple tips for maintaining a work life balance during COVID-19.
Working From Home – Tips and Tricks
Find a balance
We're spending more time than ever on our screens, whether we're working, playing or learning. It's important to find the right screen time balance and find time to unwind. HP has launched its new Print, Play & Learn platform, curated with partners such as Education.com, TIME for Kids, Canva, and KiwiCo, to make it easier for parents to find and print activities for kids ages 2 to 12, with content added weekly. The printable activities are available for download or directly from the HP Smart App.
Create a routine, and stick to it.

For a lot of us, our normal routines have been shattered. No more morning coffee, regular commute or gym session, but that doesn't mean you have to give up routine altogether. Starting each day with a simple set of steps will help to keep you focused and productive as it comes time to starting work. Print out a to-do list to keep you on track and mimic your normal schedule, such as enrolling in an online fitness class to replace your regular gym session.
Set up some ground rules and sacred workspaces
It can be hard to focus and meet important work deadlines when sharing a space with others, especially if there are kids in the mix. Setting clear ground rules about what everyone can and can't do in specific areas of the house is a must This includes not keeping home office tech in sight during family time. Even if you don't have a home office, dedicate a space in your house where you house your PC, printer and all the tech you need for working from home that will allow you to focus on the task at hand.
Move around and schedule breaks
It can be easy to forget to get up and move around as you normally would in an office. Make sure you take the time to stand up, walk around, stretch and take care of your brain and body. Plan specific time slots every day to prepare food, and eat your lunch away from your workspace to clear your thoughts.