Hardware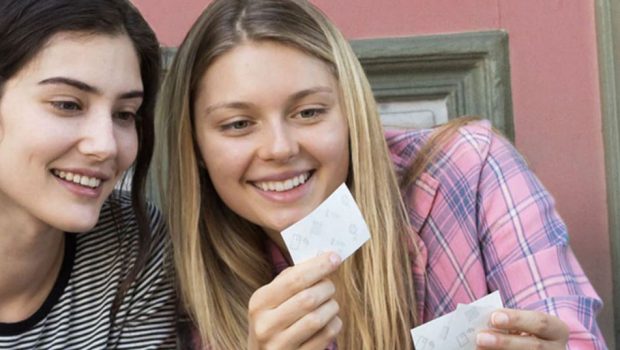 Published on December 11th, 2019 | by Andrew Bistak
HP Sprocket Select Review
Summary: The HP Sprocket Select is a very clever and fun portable printing and the only drawback is that the photos are a little on the pricey side.
Welcome to the world of "true" portable printing and for a RRP of just $199AUD, you'll literally have a pocket-sized printer that can literally be taken anywhere in order to print photos. Furthermore, this tiny little printer from HP measures at just 88 x 130 x 17mm and supports 2.3 x 4.3" (5.8 x 8.6cm) photos that are roughly credit card sized.
Highlights
Print 2.3 x 3.4" stickable photos
30% larger than HP Sprocket
Exclusive designer stickers and frames
Perfect for photo journals and walls
In order to use the very clever HP Sprocket Select, you do need an Apple or Android (reviewed) device with Bluetooth 5.0 connectivity and the free HP Sprocket app. Once you have downloaded the app onto your smartphone, connecting the printer is a simple process and we were up and running in no time. If you have paired other Bluetooth devices, it is a similar process and yes, it really is that easy thanks to the wizard and it even comes with a rechargeable battery.
App installation
HP Sprocket Select – Your moment. Your take.
When it comes to design and surprisingly, the HP Sprocket is quite an elegant looking device with its rounded edges which is quite lightweight and comes in two different colours, mist and eclipse. The Sprocket Select also has a micro-USB Type B port for charging, an LED for device status (green for fully charged, orange for charging and red for error) plus an on/off button. There is another light to inform you that the printer is on and when it is printing.
Unboxing photos
The printing technology used by the Sprocket Select is Zink which is Zero Ink technology that with the special zink paper, it burns the image onto the paper itself so the only future costs that you will need is the paper itself. The Zink Paper from HP retails at $18AUD (December 2019) and works out to $0.90 per sheet. Putting the paper into the Sprocket Select is easy and all you do is open the cover and place them inside the compartment and you're ready to go. As to placement, HP have an orange sheet that needs to be placed down first and when the printer is powered up, this page comes out first.
Printing photos
The printer has also been designed for lovers of social media or mobile phone photos as you can either print from these platforms or your phones gallery. Navigating the app is a relatively straightforward experience, even with multiple social media accounts like Facebook or Instagram. You can also tweak the photos, including the ability to add additional stickers (e.g. designs) and choose the number of copies. Printing photos takes about 1-minute which is relatively fast for such a small device and more importantly, the photo quality is surprisingly quite impressive with excellent colours.
Final Thoughts?
If you're a lover of social media and want the ability to print photos on the go from your smartphone, without the need for a large and bulky printer, the HP Sprocket Select is indeed that device. Not only is it easy to setup but is easy to use and best of all, it's ink-free printing and comes with a few clever features to make you maximise your portable printing experience.
Recommended for children, teens and lovers of social media! It's also the perfect Christmas present!