Hardware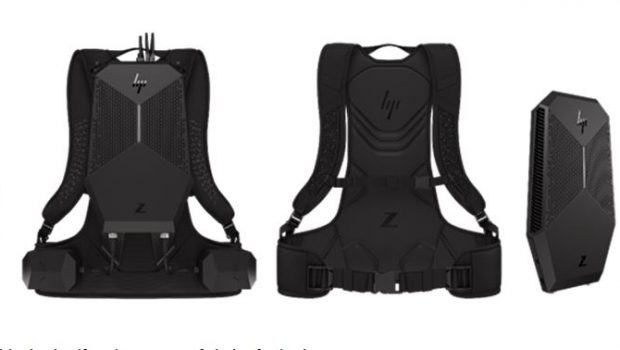 Published on August 1st, 2017 | by Admin
HP Debuts Virtual Reality Solutions and Services for Businesses
New VR portfolio, including the world's first professional wearable VR PC, makes HP the partner of choice for immersive customer experiences
The HP Z VR Backpack solution provides the freedom to move and maintain total immersion with high-octane visual performance and docking capabilities that transform it into a manageable, powerful desktop PC experience. The HP Z VR Backpack is a catalyst for more powerful VR experiences across many enterprises and businesses including the following use case examples:
Businesses can use VR to deliver safe and effective simulated training in dangerous environments, in medical training or for heavy/large equipment operations. In all these environments costly mistakes can be avoided with effective VR training solutions using the HP Z VR Backpack.
In architectural building development, virtual walkthroughs at scale for client reviews can help quickly close the deal.
In product development where product concepts are reviewed, executive agreement and sign off for new product styling can be done in virtual product showrooms.
In commercial entertainment, new location-based entertainment centers featuring exhilarating virtual reality experiences can now be realised with the HP Z VR Backpack.
With the workstation-class HP Z VR Backpack, the full potential of VR is brought to-life.  HP's fully immersive and untethered VR Backpack is light with an ergonomic backpack design and hot swappable batteries to provide unrestricted freedom within an immersive experience. It has high-end processing power and the latest high-fidelity graphic solution to help prevent disruptive dropped frames so users can work in VR for as long as needed. The Intel® Core™ i7 vPro™ processor provides the power to process applications quickly and includes the vPro chipset. The HP Z VR Backpack is the first wearable VR PC in the market with the NVIDIA® Quadro® P5200 with a huge 16GB video memory3.
Finally, its docking solution lets digital creators quickly transition back and forth between high powered desktop for content design and wearable VR PC to validate creations. The HTC Vive™ Business Edition HMD (sold separately) is  part of the HP VR portfolio. HP Z VR Backpack is scheduled to be available in September. The datasheet is available here.
The HP VR Product Portfolio 
HP's versatile, high-powered devices empower customers to create and consume VR content. HP's commercial grade products are designed for mission critical business applications that require high levels of security, manageability, reliabilty and ISV certified applications.
The HP ZBook 17 Mobile Workstation delivers ultimate power and performance and can be configured with the optimal horsepower and graphics solutions to bring VR content to-life in an ultra-smooth 90 FPS VR experience.
HP Z Desktop Workstations are designed to create visually stimulating, accurate and compelling VR content. HP Z Workstations desktops feature the latest processors and graphics cards and are built to stay quiet, cool and reliable for graphic-intensive tasks.
The HP EliteDesk 800 G3 Tower, a VR-certified PC, features high performance and expandability in a stylishly redesigned 26 percent smaller chassis for the modern workplace. It is ideal for companies wanting to future-proof their technology and deliver state-of-the-art capabilities.
The OMEN X Compact Desktop brings gamers an immersive experience. The factory-overclocked GPU from NVIDIA and versatile form factor means it can dock and undock quickly for gaming anywhere or can be used as a backpack for an untethered consumer VR gaming experience.
Project Mars
HP also announced HP Mars Home Planet, a project in partnership with NVIDIA, Technicolor, Fusion, Autodesk®, Unreal, Launch Forth and Vive. The collaboration will create a global online co-creation community to reinvent life on Mars for one million humans, in virtual reality.