Games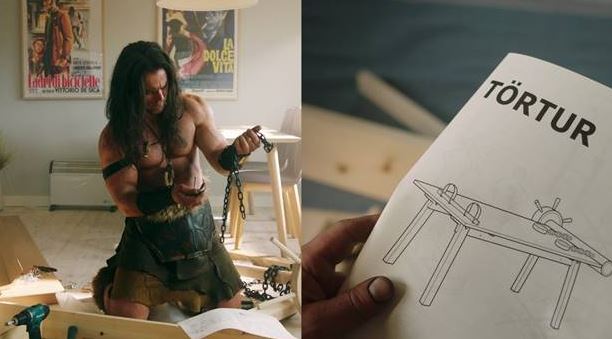 Published on May 3rd, 2018 | by Admin
How would Conan the Barbarian survive in our own, real world? – Conan Exiles
Sydney, Australia – 3rd May 2018 – Thought experiment: what would happen if we placed Conan the Barbarian in our own, real world? How would he survive? Well, here's your answer.
Conan vs. Scandinavian Furniture: YouTube
Conan vs. Robot Vacuum Cleaner: YouTube
Conan vs. Airplane: YouTube

Conan Exiles, Funcom's open-world survival game launching on Xbox One and PlayStation 4 on 8th May, challenges gamers to survive, build, and dominate in his world. We figured it would be fun if we turned it around and threw Conan into a world of Scandinavian furniture, robot vacuum cleaners, and aeroplanes. Conclusion? We hope players will fare better in his world.
When asked for a comment about his recent experiences, Conan had a few words to spare.
"I have found a book ten times more diabolical than the Necronomicon or the mouldering scrolls of Skelos," said Conan the Barbarian. "It's called Assembly Instructions."
When Conan Exiles launches on May 8th, it will have spent 14 months in Early Access on PC and 9 months in Game Preview on Xbox One. During that time the game has made huge improvements, the game world has more than doubled in size, and several new key features have been added. May 8th will see a huge launch patch further expanding the game world. This will also be the first time Conan Exiles appear on PlayStation 4.
For more information about Conan Exiles, please visit www.conanexiles.com.