Blu-ray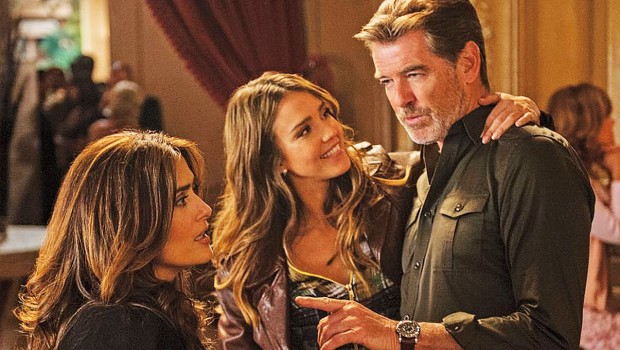 Published on October 2nd, 2015 | by admin
How To Make Love Like An Englishman ­November 26, 2015
Universal Sony Pictures Home Entertainment is releasing How To Make Love Like An Englishman – available to own on Blu-ray™ & DVD from November 26, 2015.
By day, Richard Haigh (Brosnan) is a well-respected, successful English professor at the renowned Trinity College in Cambridge. By night Richard is a renegade lothario who indulges in romantic exploits with a continual stream of undergraduate students. However, recently Richard has found himself growing tired of the playboy game and is looking for a more meaningful and lasting relationship. So when his current Undergraduate squeeze, Kate (JESSICA ALBA, Fantastic Four, Sin City), announces her pregnancy Richard is thrilled.
Fast-forward a few years and Richard's life is not quite what he expected. Separated from Kate who has fallen in love with a work colleague (BEN MCKENZIE, The OC, Gotham) Richard is living in a pool house, trying to avoid being deported from the country.
When Kate's sister Olivia (SALMA HAYEK, Dogma, Grown Ups) comes to visit, Richard finds himself undeniably attracted to her. The two soon fall for each other, resulting in some hilarious sequences of events as Olivia and Richard try to avoid hurting Kate.