Films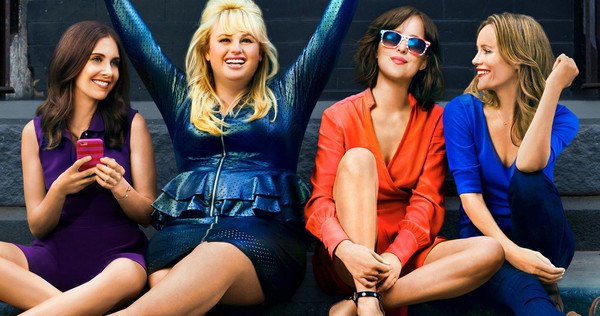 Published on February 23rd, 2016 | by Curtis Mayfield
How to be Single – Film Review
Reviewed by Curtis Mayfield M-H on the 15th of February 2016
Roadshow presents a film by Christian Ditter
Written by Abby Kohn, Marc Silverstein, Dana Fox & Liz Tuccillo (novel)
Produced by John Rickard & Dana Fox
Starring: Dakota Johnson, Rebel Wilson, Alison Brie & Leslie Mann
Music by Ril Eisler
Cinematography: Christian Rein
Edited by Tia Nolan
Running Time: 111 minutes
Rating: M
Release Date: the 18th of February 2016
Movies about young independent people running amuck in a carefree New York City are becoming more popular lately. This is probably thanks to Amy Schumer's rom-com game changer Trainwreck from last year. Besides Schumer's breakout film, there was the underrated Sleeping with Other People, a movie about finding love and independence in a city that never sleeps. Now we have How to be Single, a film that stays extremely true to its title as it guides us through Alice's (Dakota Johnson) journey into newly found single life NYC style. Alice has just broken up with her boyfriend Josh (Nicholas Braun) who's a nice enough guy but is a bit of a basic bro. The two met in college and have played it safe by being together for the last four years. After graduating, Alice wants more out of life instead of Netflix and chilling in track pants and hey, more people should want that in life. We see her move out by herself to the big apple with optimism flowing out of her eyeballs. But this is just when the trouble begins for her as we not only follow Alice through the perks and downfalls of the single life but that of the ensemble cast we're introduced over the course of two hours.
Next up we meet Lucy (Alison Brie), who is some sort of researcher that complies and analyses data from dating websites and seems to have everything figured out. She's also too broke to afford WIFI so takes advantage of the unguarded internet of the bar downstairs. Alison Brie does a great job of playing the smart but insanely whimsical, not to mention blinded by love, Lucy. Through her we meet owner of the bar, Tom, who's played by Workaholics own Anders Holm (who's in every-flipping-thing at the moment. Seriously check out his IMDB page!). Tom is pretty much Barney Stinson 2.0 who has set his apartment up so no one night stand can spend the next morning lingering. He's taken all breakfast foods out of the flat, sabotaged his own water system so no H20 flows, etc.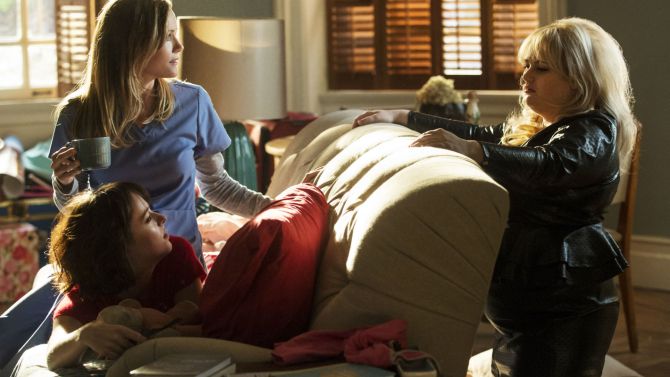 Look a lot can be said about this cast of ensemble characters who are both diverse and interesting, each with their own trials and tribulations. There's a standout in Rebel Wilson who plays the hilarious mentor to the newly single Alice. Wilson plays a heightened character with all the best lines and steals the spotlight whenever she's on screen (a la Russell Brand in Forgetting Sarah Marshall or Tilda Swinton in Trainwreck). Leslie Mann's character brilliantly shows us what it can be like for a middle-aged single woman whose career driven without the cliché tropes. There's also a few side stories that add to the overall narrative of the film with one exceptionally touching one being about a single father (played by Damon Wayans) who comes into Alice's life after losing his wife to an illness. These characters and side plots build How to be Single up to be a noteworthy rom-com with the right amount of drama that skips most of the corny stuff.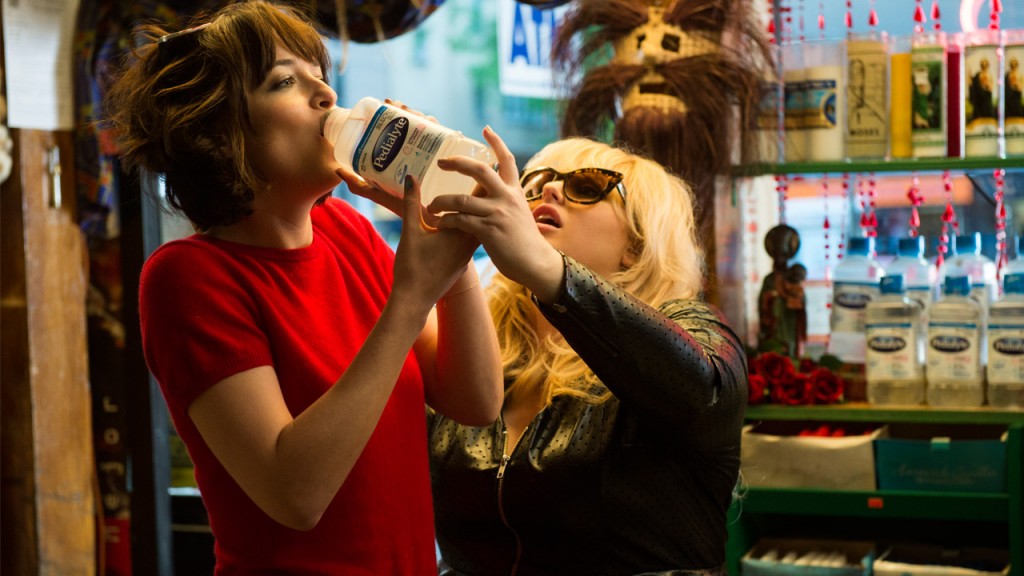 The eventual focus of the film falls on Alice as she goes through the highs and lows of single life. Yay, one night stands! Boo, hearing your ex-boyfriend is marrying someone else. Alice's experiences with a string-free lifestyle are extremely relatable which will make for good or bad viewing, depending on what stage your love life is at right now. But when the story gets a little too touchy feely or too real, a character that brings comic relief jumps into frame to take things down a notch. Leslie Mann's love interest Ken (Jake Lacy) is much younger and whole lot chipper than she is about love. Her realistic, if not negative outlook of love competes with Ken's over-enthused fairytale version of what love can be. Basically she's ying to his yang (or vice versa, I don't know these things). It's characters that like these that keep the movie going and help the story from just being completely about a young, attractive 20-something year old women having trouble finding herself.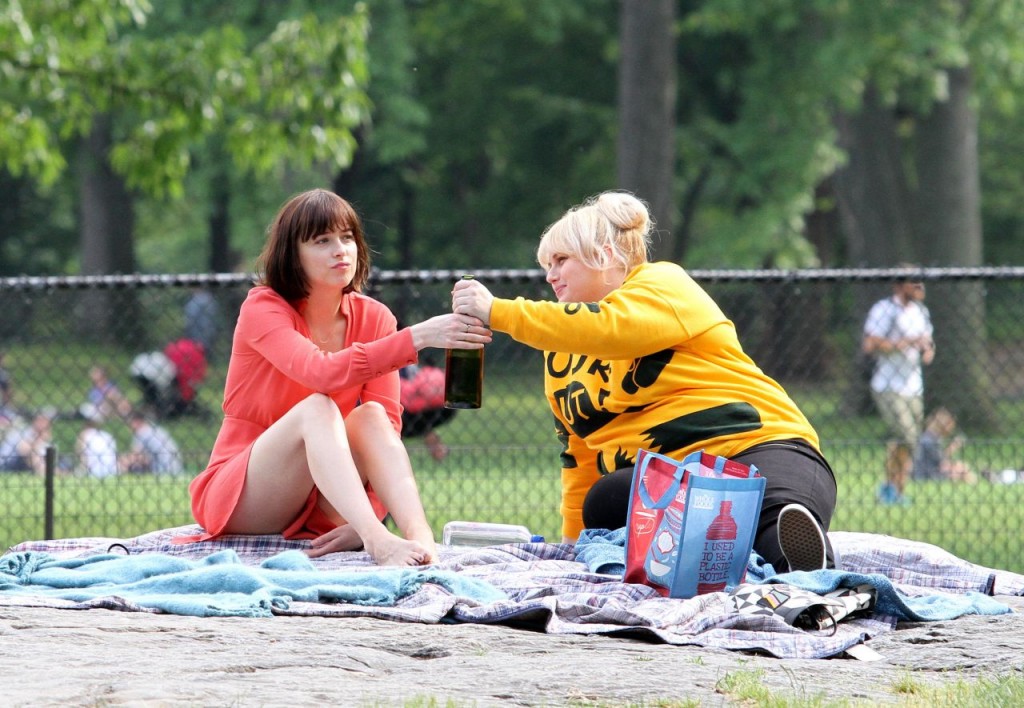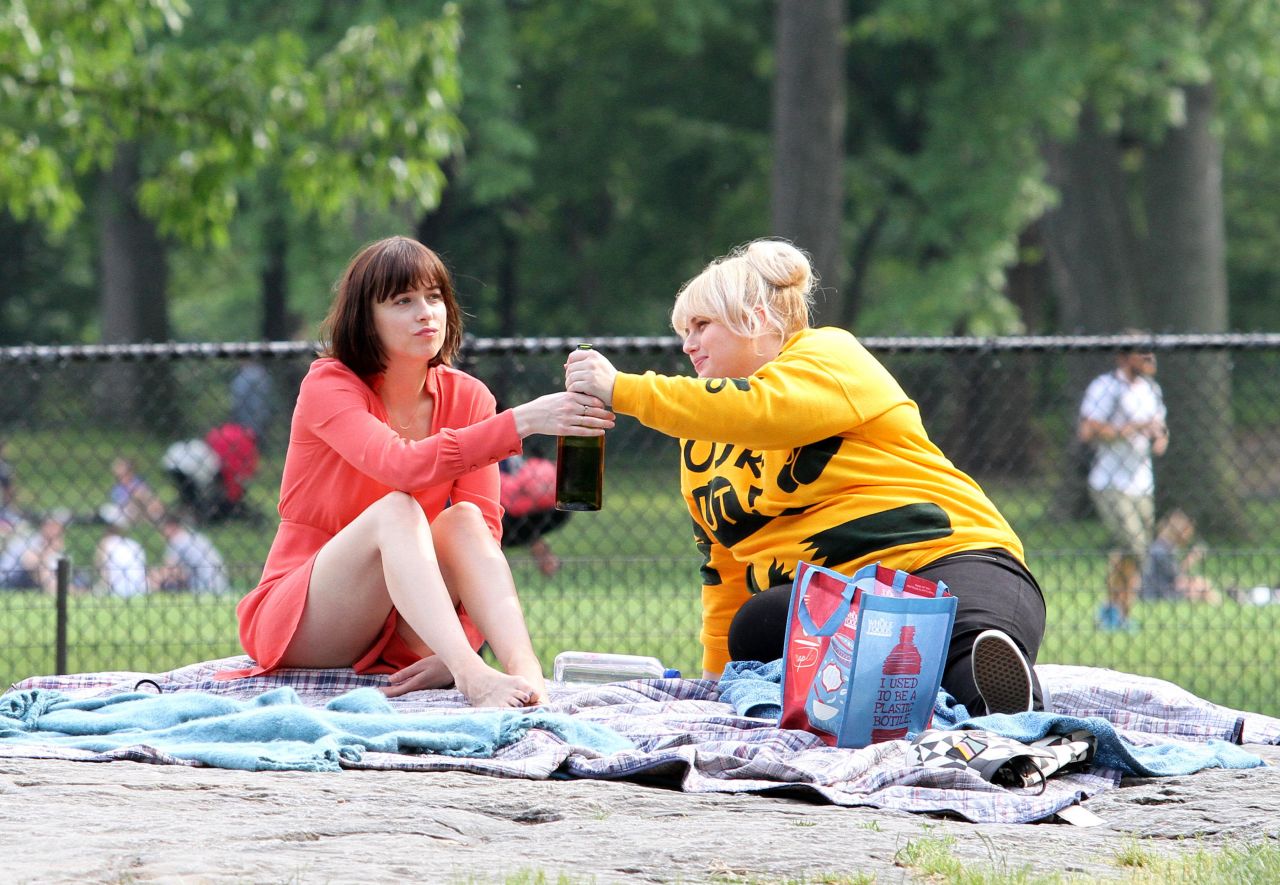 Director Christian Ditter and the screenwriters have pulled off a coherent movie that features a large amount of major characters without cluttering the story or disrupting the momentum of what the film is trying to achieve. One song that stands out during the film is the track 'i' by Kendrick Lamar, a song about loving one's self and feeling confident to scream that to the world. The movie has a lot of similarities to the song with the ending not being so tidy as most romantic films are notoriously known for, while putting out a self-empowering message. All of this plus major laughs equals a really good time at the movies.
3 ½ out of 5
Summary: A noteworthy rom-com with the right amount of drama that skips most of the corny stuff.