Films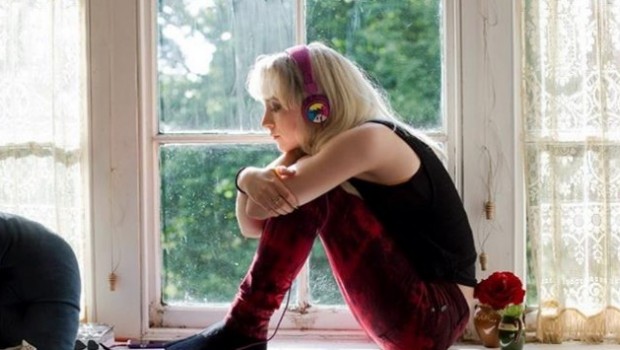 Published on November 30th, 2013 | by Admin
How I Live Now – Film Review
Reviewed by Tony Phan on November 28, 2013
Madman Entertainment presents a film directed by Kevin Macdonald
Written by Jeremy Brock, Tony Grisoni, Penelope Skinner, based on the novel "How I Live Now" by Meg Rosoff
Starring: Saoirse Ronan, George MacKay, Tom Holland, Harley Bird
Rated: MA15+
Running Time: 101 minutes
Released: November 28, 2013
Elizabeth (Saoirse/'Sursha' Ronan) – or as she likes to be known, Daisy – is a feisty, psychologically scarred loner of a teenage girl. Yeah, she's from the concrete jungle of New York. And no, she doesn't want to be your friend. In fact, eff off and leave her alone with her headphones and disgruntled rock music.
Times are tense in How I Live Now. European cities are being targeted by faceless, nameless, nuclear terrorists, while Geneva peacekeepers are trying to stop the outbreak of WWIII. We aren't sure how the US is faring. Nevertheless, to guarantee Daisy safety, her father transports her to the tranquil English countryside to live with her hospitable cousins – falconer Eddie (George MacKay), spectacled Isaac (Tom Holland) and innocent li'l Piper (BAFTA-winning Harley Bird, voice of Peppa Pig). For rabid Meg Rosoff fans, Osbert has been written out of the film.
In her new environment, Daisy learns to open up, take risks and actually have fun – discovering the wonders of a rural lifestyle, i.e. living off the land, hunting game, drinking from the stream, dancing around campfires. This is the family she's always longed for. However, when London and its neighbouring towns come under nuclear attack, soldiers forcibly separate the cousins and escort them to different safe zones. They promise to reunite at their countryside home to continue their idyllic lifestyle, which forms the main motivation for the rest of the film. Somehow, the idea of vicious enemy soldiers occupying the vacant house never crosses anybody's mind.
Firstly, one thing has to be made clear. Eddie becomes Daisy's love interest in this film. Yes, that's right – an actual lovemaking couple. That wasn't in the press release! Also, there's conflicting evidence as to whether Eddie and Daisy are cousins by blood or marriage. Nevertheless, throughout the film, that Gretchen Wieners quote about kissing cousins from Mean Girls will echo in your mind. Either that or those Shelbyville incest jokes from The Simpsons. On the upside, Rosoff fans will probably respect the producers for retaining this aspect from the source material. But while the cousin-cousin relationship makes for an interesting English-class discussion, on screen, it's a more confronting story, even if negligible compared to the brother-sister situation in Star Wars.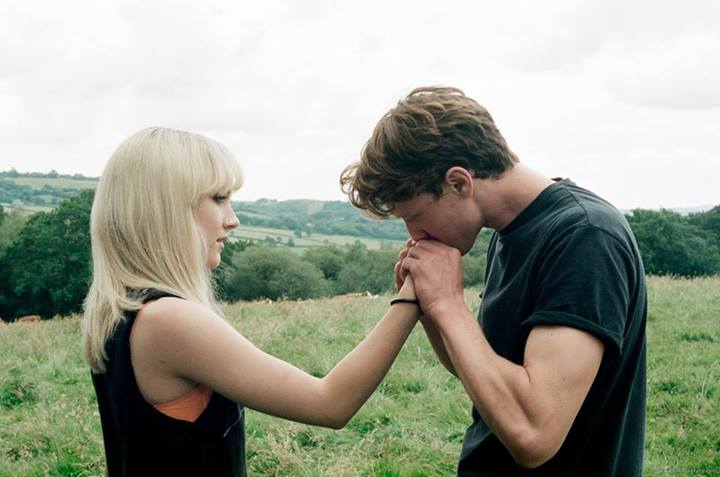 The plot of How I Live Now might sound similar to that of John Marsden's novel "Tomorrow, When the War Began" (1993) or Dan Bradley's film Red Dawn (2012), where ordinary teens or young adults suddenly have to battle militant invaders. However, Macdonald's film is far from this, playing more heavily with a love-conquers-all theme. Expect zero scenes of martial resistance. The only violence Daisy does engage in involves her triumph over two raggedy paedophiles. Yes – very nice to see that mean streak of Hanna Heller in Saoirse wherever she goes.
Although How I Live Now is a stand-alone film, it feels like the first instalment in some sort of series. There are many unresolved matters that you'd expect would be answered in a sequel. It's quite deflating to learn that we'll never truly know what happened to Sally the babysitter or Eddie's diplomat mother. Is she still in Geneva handling peace process? Will Eddie ever recount the traumas that occurred at the boys' evacuation camp?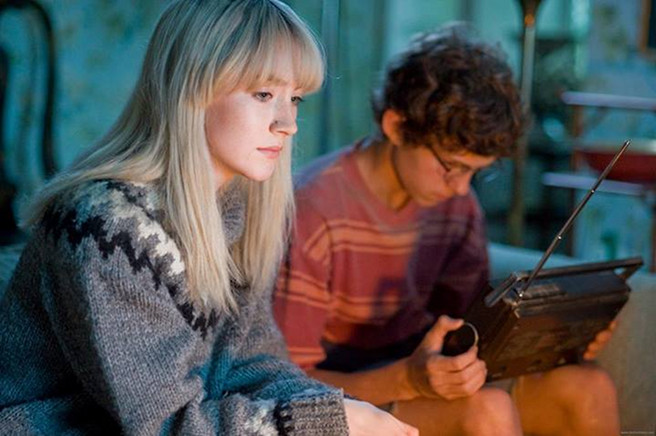 Given Rosoff's controversial novel has won numerous literature awards, its translation to film may not be entirely successful. The screenwriting, with its awkward plot logic, is unconvincing at times. And it doesn't help when the war, which lasts six years in the novel, flies by before our eyes in what seems like a couple of months. The cast, mainly made up of teenagers and children, must be commended as they make the most of what they've been given. If you're going to watch this film, focus on the talent of these up-and-coming youngsters rather than the script.
Summary: The screenwriting, with its awkward plot logic, is unconvincing at times.