Comics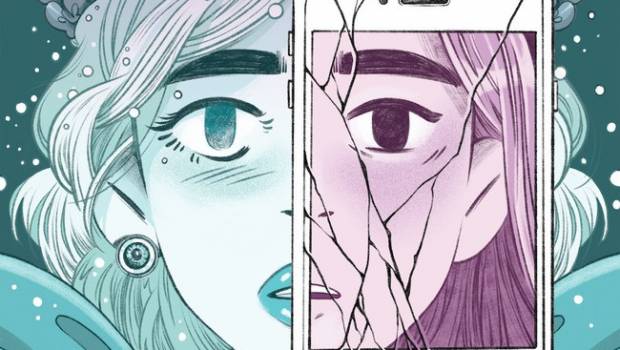 Published on December 17th, 2020 | by Adrian Gunning
How Far Would You Go To Be Famous?
From creators Dave Baker (Star Trek Voyager: Seven's Reckoning) and Nicole Goux (Shadow of the Batgirl), the creative team behind F*ck Off Squad, alongside colorist Ellie Hall comes the vividly revealing and probingly psychological graphic novel Everyone Is Tulip, arriving June 2021.
Aspiring actress Becca has a dream of Hollywood fame and fortune, which seem to come true when she's hired for an experimental internet art project that goes viral. However, when her online persona becomes bigger than she could have imagined, complications arise.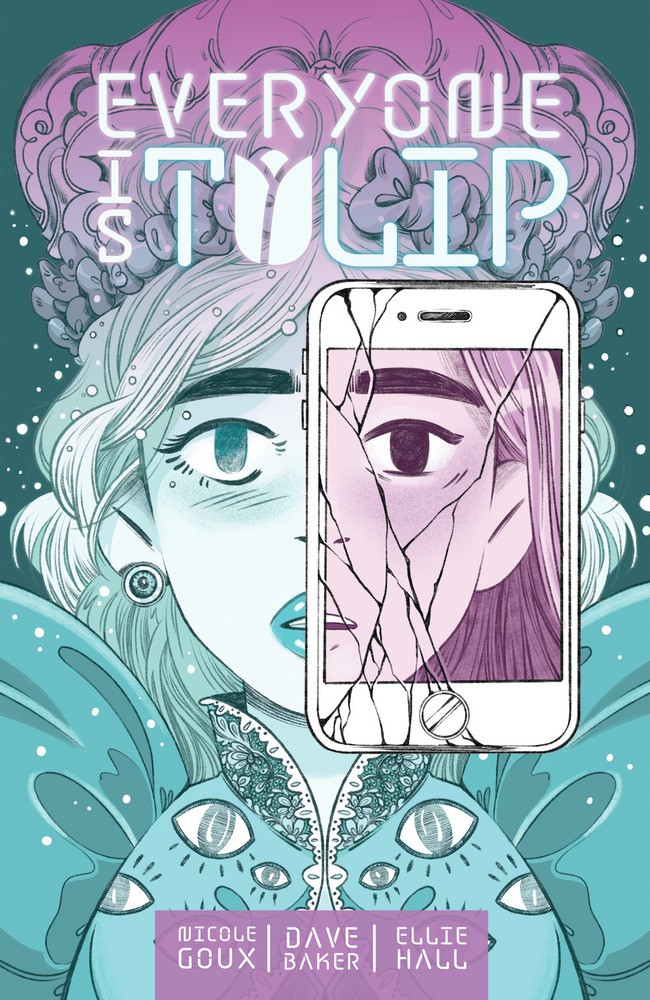 As her daily life grows ever more warped, thanks to a sudden army of faithful fans and hecklers, Becca begins to question if the struggle is worth the rewards. From her romantic endeavors to her self-understanding, every facet of Becca's life begins to shift and evolve. From the outside it looks like Becca is living the dream, but Is this weight of her breakthrough really going to be her undoing?
"This project is a deeply personal work for me. It's mined from experience, both personal and observed. Everyone Is Tulip is a narrative centered around compromise. It seems to be the singular constant in the existence of most artists. How to mitigate it, how to embrace it, and how to live with it."—Dave Baker
"We are living in a world of rapidly shifting technology and ideas. Everyone Is Tulip is about navigating technology and social media as an artist and a human, and how that informs what you make. Dave and I started this book at a point when we were being asked to make compromises in our work with the offer of potential success and had to make serious decisions about what direction we wanted our careers to go. There is so much gray area surrounding the idea of pure art versus successful art, and every artist has to choose what they can live with. Everyone Is Tulip asks what you are willing to sacrifice to get what you want, what compromises are you willing to make, who are you willing to screw to make it happen, and also, what is the nature of art and theft in our ever-changing society." – Nicole Goux
Everyone is Tulip arrives in comic shops June 16, 2021, and everywhere June 29, 2021, and is available for pre-order on Barnes and Noble, Indiebound, and your local comic shop for $19.99.