Games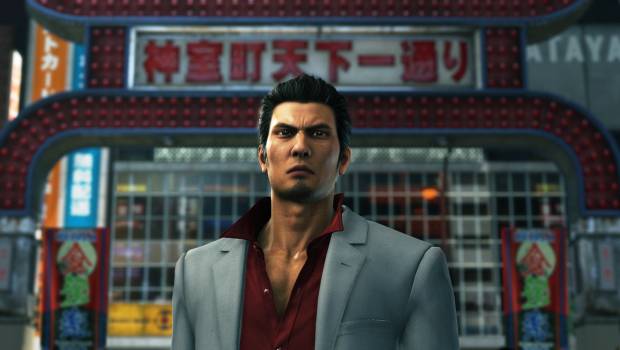 Published on April 17th, 2018 | by admin
How Far Will You Go for Family? Find Out in Yakuza 6: The Song of Life, Available Now!
Join Kazuma Kiryu on the Final Steps of His Journey, Experience the Stories of the Dragon, and Recruit Legendary Clan Creator Leaders 
SYDNEY, Australia – 17th April, 2018 – Since 2005, Kazuma Kiryu, the Dragon of Dojima, one of the few remaining legendary yakuza, has overcome trials and tribulations that would make lesser men crumple. Now, at 48 years old and with an adopted family to protect, he's reached the final steps of his personal journey. Experience the conclusion to Kiryu's story and see how far he's willing to go for family in Yakuza 6: The Song of Life, available now on PlayStation 4!
If you need a refresher course on the world of Yakuza, be sure to visit the Yakuza Experience Site, which was just updated with the final chapter of the Yakuza Interactive Comic and the final details on the timeline and character maps.
See what the world is saying about the game in the Yakuza 6: The Song of Life launch/accolades trailer. Watch the launch/accolades trailer here
Stories of the Dragon
Throughout his journey, Kiryu's strength has influenced countless others to awaken their own dragons and live their lives to the fullest. We revisit three individuals whose lives were changed after meeting Kiryu in "Yakuza – Stories of the Dragon", a live action Yakuza short series filmed on location in Tokyo, Japan. The full series is available now on the SEGA America YouTube channel!
Kiryu's Clan Needs Members!
Yakuza 6: The Song of Life introduces the brand-new Clan Creator minigame, wherein Kiryu builds his own clan from the ground up to combat the unjust JUSTIS clan. He'll need all the help he can get to take on the New Japan Pro Wrestling stars who rule over JUSTIS – Tetsuya Naito, Kazuchika Okada, and Hiroshi Tanahashi. Luckily, Kiryu can join the front lines himself and call on powerful allies to join his clan, including Goro Majima, Taiga Saejima, Shun Akiyama, and Makoto Date!
Yakuza 6: The Song of Life is available today, exclusively on PlayStation 4 and is rated R18+.