Games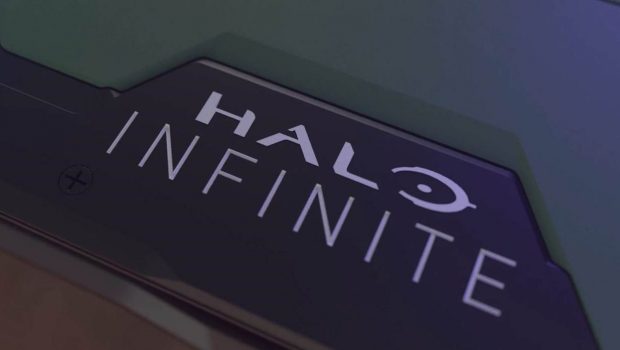 Published on October 22nd, 2021 | by Admin
How 343 Industries is making "Halo Infinite" a great PC gaming experience
Today 343 Industries published a blog post and vidoc that provide a look into how the team is building Halo Infinite into a great PC experience from the ground up. In the vidoc, the 343i PC team explains how the process of bringing Halo: The Master Chief Collection to PC was invaluable in the work that they're doing today to ensure that Halo Infinite plays the way an FPS should on PC, while still retaining the iconic Halo look and feel.
The blog post also contains new information about what 343i has been working on for PC gamers with partners like AMD, including the unveil of the AMD Radeon™ RX 6900 XT Halo Infinite Limited Edition graphics card.
by Noah Benesch, Product Marketing Manager, Xbox
Almost two years ago, 343 Industries and Xbox embarked on a journey to bring the entirety of Halo: The Master Chief Collection to the PC on the Microsoft Store and Steam. After 23 months, six game launches, eight seasons of content and countless flights, 343 Industries and Halo have entered a new era of play where PC is at the centre of everything we do, alongside console. While we're still listening and growing, the process of taking Halo: The Master Chief Collection to PC was invaluable in helping us learn what to do (and not to do) to create a game that looks, feels, and plays like a PC shooter should, all the while honouring the legacy of what makes Halo, Halo.
Today, we're thrilled to share with Halo fans and the PC gaming community at large how we're taking everything we've learned from The Master Chief Collection to make Halo Infinite a truly PC-first experience from day one.
Halo Infinite – PC Overview Video
Watch the PC Overview video to hear directly from both the PC team and the Sandbox team at 343 Industries to learn more about how we've built Halo Infinite to be a great PC experience in-game, out-of-game, and off the screen.
For even more information on our philosophy, process and goals on PC, be sure to check out our Inside Infinite blog from earlier this spring.
AMD – The Exclusive PC Partner of Halo Infinite
Engineering Partnership: For over two years, we've been working closely with AMD to make Halo Infinite a spectacular experience for PC players. Working with AMD helped us make game title optimizations that benefit a vast range of hardware and device endpoints. From ultra-high end gaming powerhouses to older and cost-effective gaming machines as well as our entire family of consoles, something that only partnering with AMD could help us achieve.
AMD shares our passion about player-first development choices. They're exceptionally open to us bringing new rendering features across all hardware as well as performance improvements for all our players, even if they're not using an AMD-powered device. We're excited for all Halo Infinite's players to benefit from AMD's passion for making player-first development choices.
Through this partnership we've worked closely with AMD engineers to optimize performance for AMD Ryzen Processors, including implementing changes that let Halo Infinite perform better on processors with high core and thread counts. We also worked with them to ensure Halo Infinite takes full advantage of ultra-high performance AMD Radeon RX 6000 Series Graphics, based on AMD RDNA 2 gaming architecture, and have developed incredible driver updates that deliver massive improvements in frame time performance throughout areas of the game's campaign mode.
Halo Infinite fully supports AMD FreeSync Premium Pro technology. Besides providing tear free, stutter free gaming, displays certified for AMD FreeSync Premium Pro include highly accurate luminance and wide colour gamut testing to enable an exceptional HDR visual gaming experience. In addition, we leveraged AMD open-source software technologies available for developers on GPUOpen to quickly integrate high-confidence performance and stability improvements.
However, in the words of humanity's most iconic hero, we're just getting started. AMD understood and believed in our vision to build an incredible Halo experience over time. Launch is just the beginning for Halo Infinite on PC. As such, AMD was willing to pursue a close, long-term partnership with Halo across both engineering and marketing efforts. Looking ahead, we've identified opportunities for additional configuration options, performance tweaks, and memory improvements across both PC as well as console and we're working together on more optimization solutions that should benefit all platforms. Most excitingly though, we're looking forward to working closely with AMD to bring raytracing to Halo Infinite. Raytracing is one our top development priorities post-launch and look forward to sharing more soon.
Marketing Partnership: One of the many great things about partnering with AMD is not just our shared passion for PC gaming, but our shared passion for Halo as well. Like us, AMD understood the significance of Halo Infinite being the first main-line Halo title to launch day-and-date across both Xbox consoles as well as Windows PCs and Steam. To celebrate the next era of Halo, beginning October 26, AMD will include a code for 1 month of Xbox Game Pass for PC with purchase of select AMD Radeon and AMD Ryzen boxed products at participating retailers and e-tailers, so AMD customers can play Halo Infinite on Day 1 with Game Pass. The offer is available for a limited time, so please go to www.amdrewards.com/terms on October 26 for more information.
AMD Radeon RX 6900 XT Halo Infinite Limited Edition graphics card: As you probably noticed if you watched the PC Overview video above, AMD and 343 Industries agreed that ushering in the next era of Halo on PC called for something a little extra – a celebration unlike anything else our companies had attempted before. After almost two years of collaboration, we're thrilled to unveil the AMD Radeon RX 6900 XT Halo Infinite Limited Edition graphics card, a Halo Infinite-themed version of AMD's flagship graphics offering.
Inspired by his newest generation Mjolnir armour, this AMD Radeon RX 6900 XT graphics card offers a custom shroud design bearing several unmistakable features from the Master Chief himself. Including a reflective, iridium gold fan border, the iconic "117" Spartan callsign, as well as a Cortana-blue light to signify the AI slot on the back of the Master Chief's helmet.
The AMD Radeon RX 6900 XT is the fastest gaming graphics card AMD ever developed and is the perfect graphics card to celebrate the release of Halo Infinite. The AMD RDNA 2 gaming architecture powering our Xbox Series X|S consoles is the same architecture powering the AMD Radeon RX 6900 XT Halo Infinite Limited Edition graphics card, designed to deliver powerhouse performance and incredibly high-fidelity visuals for 4K gaming.
From the start, it was vitally important to both AMD and 343 Industries that a graphics card this special ended up in the hands of our players. Rest assured, while the AMD Radeon RX 6900 XT Halo Infinite Limited Edition graphics card won't be going on sale, AMD, Halo, and other partners will be offering players multiple opportunities over the coming weeks to get their hands on one. Follow AMD Radeon and Halo and stay tuned later today for more information on the first of several opportunities to enter and win!  
Putting It All Together
Those of us that work on Halo Infinite's PC presence are seriously passionate about the franchise, the platform, and our friends in the PC Gaming community. We've come together across multiple disciplines from art, engineering, production, licensing, marketing, and community to ensure every touch point PC players have with our game is crafted with a passion for the platform as our central focus.
In game, we've created an experience that supports a wide range of hardware and device endpoints while still supporting all the PC-specific features players have come to expect. From baseline expectations like ultrawide / super ultrawide support (including cinematics), FOV adjustment, framerate customization and advanced graphics settings, to niche enthusiast touches like weapon offset control, triple key-binds and PC LAN support, Halo Infinite was built from the ground-up for PC.
Out-of-game, we've worked closely with services like Discord and Razer Chroma RGB as well as platforms like Steam and Xbox Game Pass to ensure Infinite takes advantage of the most each has to offer for PC players. Including a rich presence in Steam and deep integration with Discord, featuring support for in-game Discord server invites. What's more, all Razer customers will benefit from Halo Infinite's integration of Razer Chroma RGB, with in-game events triggering unique peripheral lighting to correspond to the event. Whether you've just had your shields popped or fired your last SPNKR rocket, there's a Chroma Effect that brings Halo Infinite to life.
Off the screen, we've partnered with brands that have decades of experience building hardware that lets players interact with the experiences they love. Razer, with their Chroma RGB Lighting Engine and world-class peripheral design, were the perfect partners to create an exclusive line of Halo-branded peripherals that players can use to add a Halo touch to their existing rig. What's more, for players building new machines, AMD was ideal partner to help power players' Halo Infinite journey through their extremely capable AMD Ryzen and AMD Radeon product lines – including of course the AMD Radeon RX 6900 XT Halo Infinite Limited Edition graphics card.
In short, we at 343 Industries and our partners wanted to ensure that every piece of the PC experience had a Halo-touch to it. After today, we're hoping you're just as excited as we are to boot up Halo Infinite on a PC on December 8.
See you on the battlefield, Spartans!