Hardware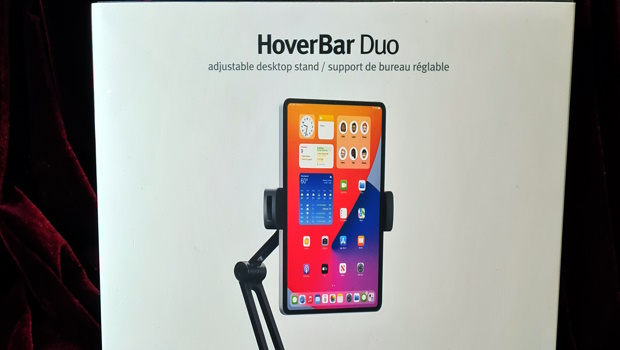 Published on March 1st, 2023 | by Chris O'Connor
Hoverbar Duo Review
Summary: A fantastic option for when you want to have your tablet or phone held up, but still want to use your hands for other things.
I'll just put it out there, Twelve South have made a very solid product with the Hoverbar Duo!
As soon as you pick it up, it's clear there's some weight to it… which is exactly what you want given what it needs to do.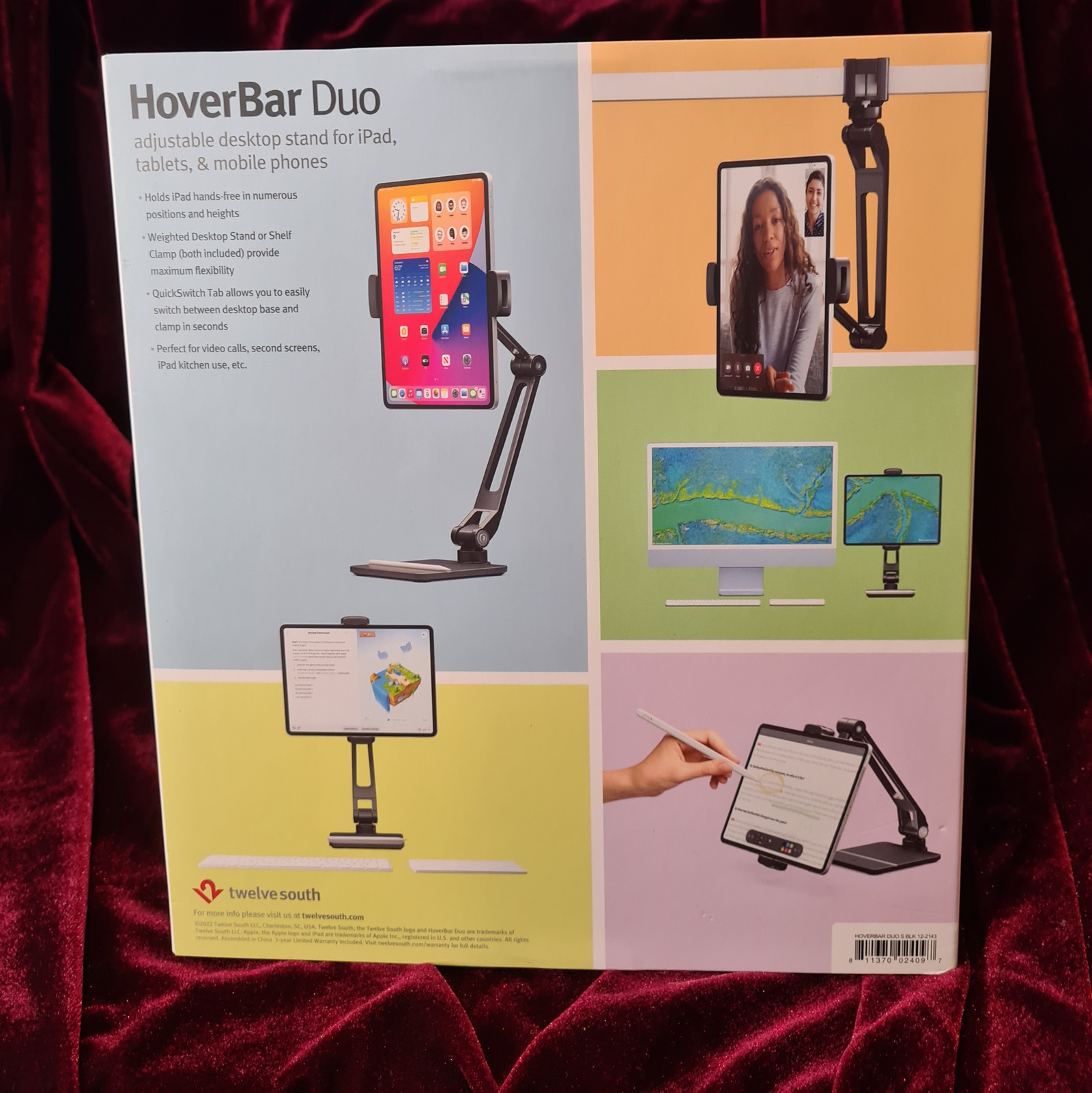 So indeed, the base has a nice amount of weight in it, making it feel quite stable when you have your tablet or phone sitting in it's grip. But the arm also feels nice and sturdy, it has points of articulation that can be tightened with an allen key. Those points of articulation mean you can have your device sitting up high, at a medium level or simply nicely supported at more desktop height. But… if those options aren't good enough, there's also a shelf clamp that gives you those options but whilst secured to a shelf or similar… which is perfect if you are following a recipe on your tablet whilst in the kitchen but want to keep it away from any potential mess.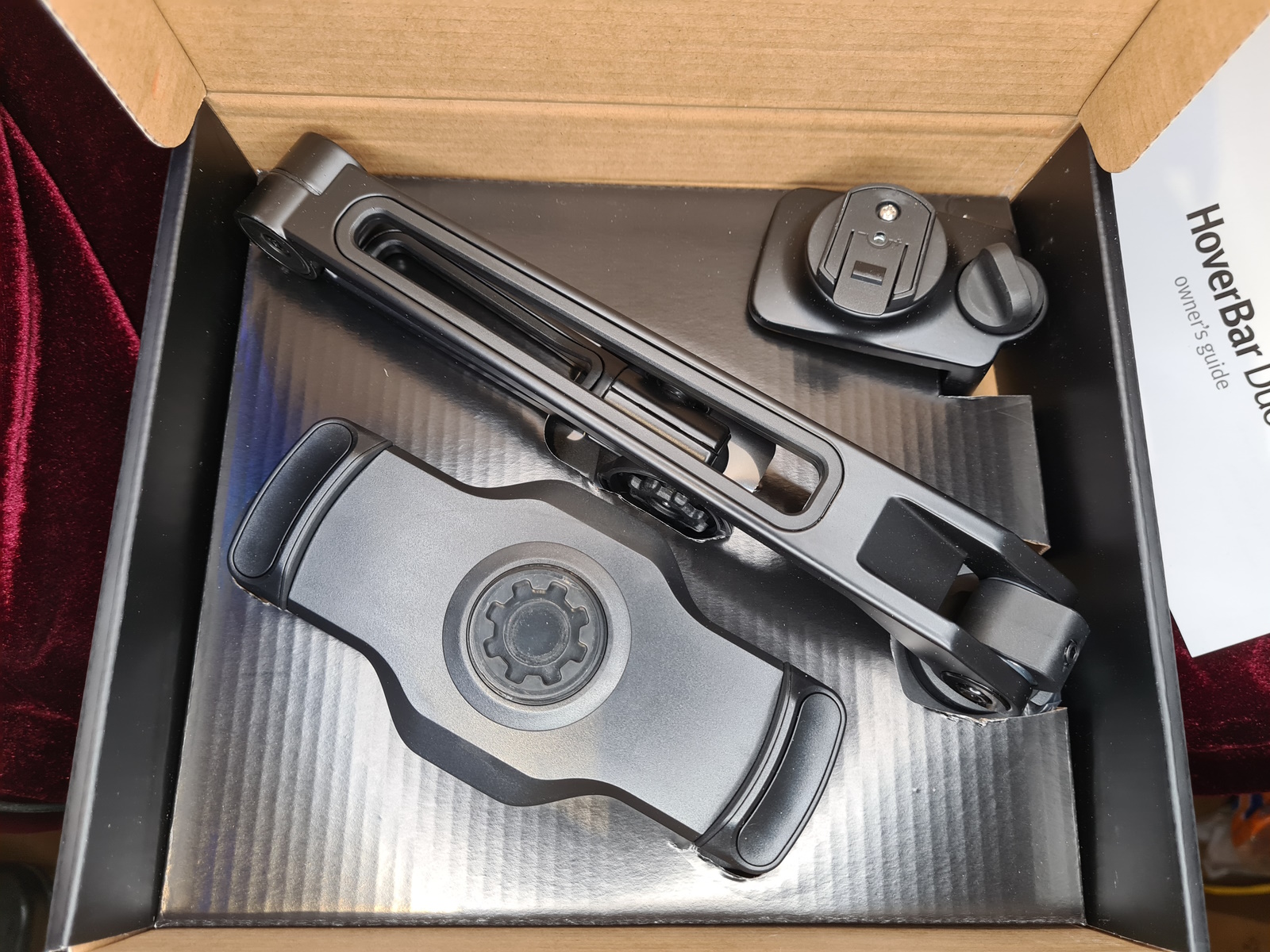 It's a fantastic option for taking with you wherever you go. If, like many people, you like to use video tutorials… being able to have your tutorial video play whilst following along is fantastic. The Hoverbar Duo gives you so many options for how to position your device that it makes it quite easy to find a position for it to sit that allows you to follow your guided video whilst building/drawing/sewing… whatever you're doing.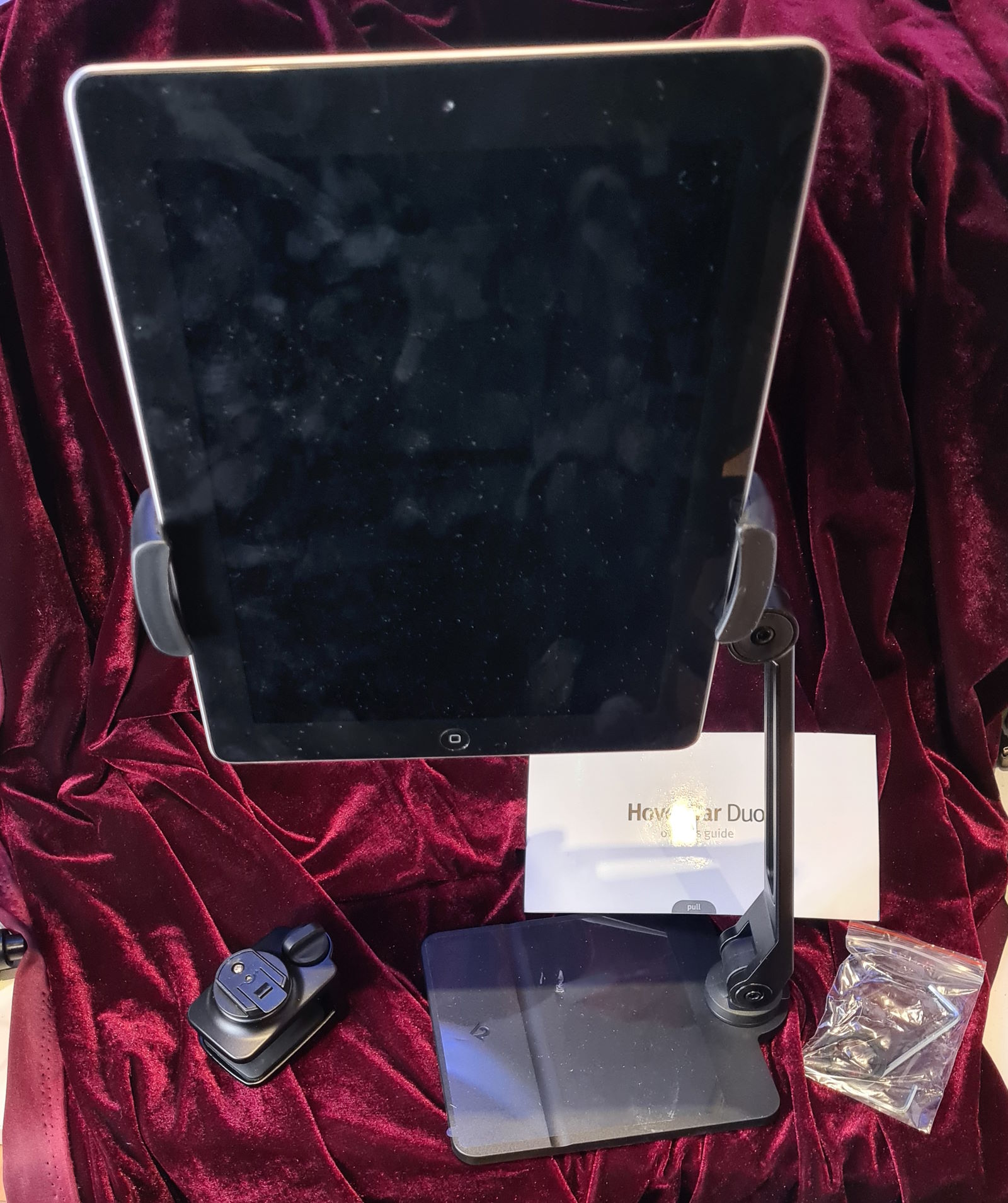 It's hard to find any fault with the Hoverbar Duo but I guess if I was going to be nit-picky it might have been nice to have some form of in built tightness adjustment for the arms. A knob or some such that could be dialed to tighten or loosen the arm for easy adjustment without having to grab the allen key. But I suspect for most people, once they find the height they want to work at, they won't need to adjust it much if at all… so it's not a big issue.
I should also be clear that though it is aimed more at the Apple market… it will work with any tablet or phone that can be held by it's grip. If you've ever used a car phone folder or similar you have a pretty good idea of what the holder is like. It's essentially a tension mount… you press one side of your device against one side… pushing it out enough to fit the entire device within the "clamping" grip… then let it tighten it's grip on your device until it's being held. So as long as your device is bigger than the minimal grip size and smaller than the maximum (Maximum Width: 220mm, Minimum Height: 127mm)… you can use it with the Hoverbar Duo.
If you are looking for a tool to hold your device in either desk stand or shelf clamp format… the Hoverbar Duo is likely a great option for you. See if you can find one on display at a retailer to get an idea