Events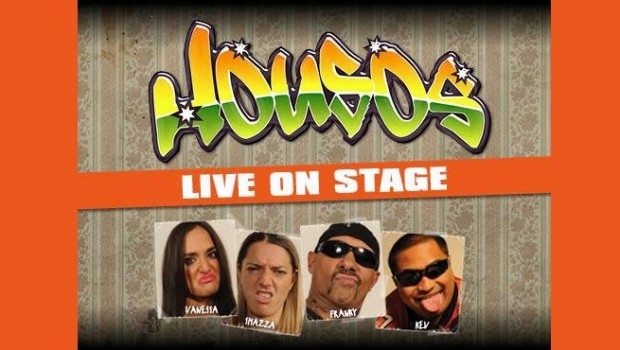 Published on March 27th, 2014 | by admin
Housos Live on Stage Review – 2014 Melbourne International Comedy Festival
Summary: If you love Paul Fenech, especially his latest TV series Housos, than Housos Live on Stage is definitely a must see comedy extravaganza!
Housos Live on Stage
Event: 2014 Melbourne International Comedy Festival
URL: http://www.comedyfestival.com.au/2014/season/shows/housos-live-on-stage
Dates: 26 Mar – 28 Mar (Palms at Crown) & 11 Apr to 12th Apr (Athenaeum Theatre)
Prices: $32 to $37.50
Review Date: March 2014
Being a fan of comedic genius Paul Fenech (Fat Pizza, Swift & Shift, Housos), I really didn't know what to expect from his latest live show but in classic Fenech fashion, he flawlessly delivers his own unique brand of comedy but more importantly excels, thanks to his "team" of Housos which kept a packed audience at Crown Casino in total hysterics for over 60 minutes.
With that said, Housos Live on Stage is a true interactive comedic experience and although Fenech and his actors are "fake" Housos, there's plenty of real ones to be found in the audience which made the event even more enjoyable. When one of the audience members did get a little out of hand, Fenech politely pointed this out to everyone that we're fake and you're real.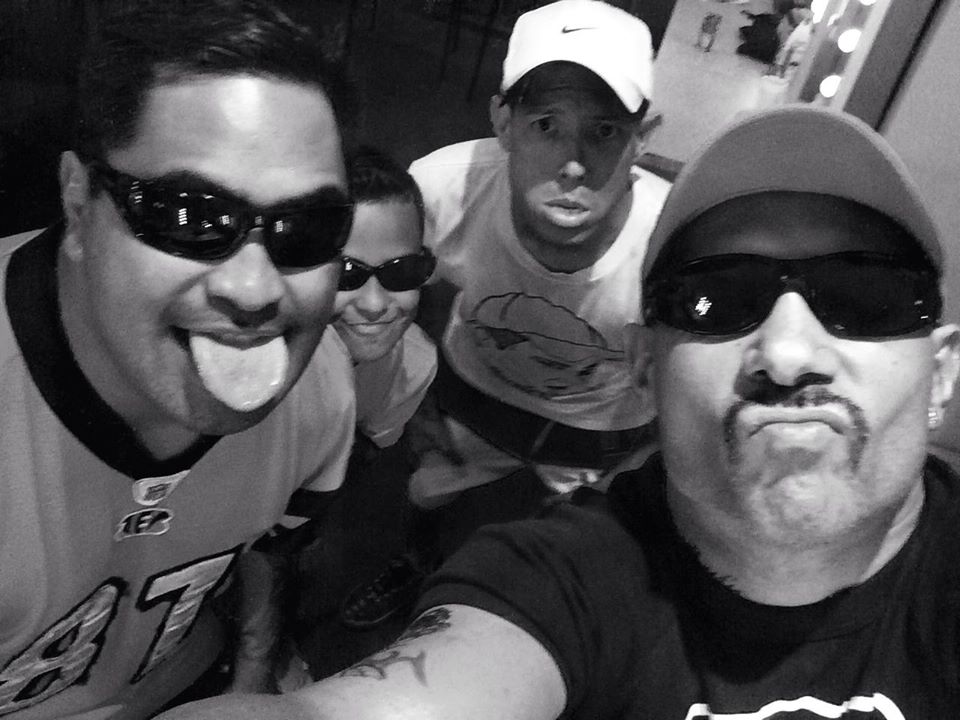 At the start of the show, this comedic extravaganza commences with Fenech dressed as the iconic Pauly from Fat Pizza who really gets the audience pumped for this politically incorrect yet thoroughly enjoyable show. Housos Live on Stage also use two giant screens as part of their act such as promoting their new TV series Bogan Hunter and even a mock children's show that is very reminiscent of Thomas the Tank but think bongs and sex. I'd pay money to see a "kids" show from Paul Fenech but this is all about Housos and Franky, his character, is definitely the star. Also joining Paul Fenech from Housos is Kev the Kiwi (Kevin Takamata), Shazza Jones (Elle Dawe), Vanessa (Vanessa Davis) and Junkie Johnny (Davey Cooper) who all do their own unique acts as part of the show.
As mentioned, the show is quite interactive as Kev, Franky and even his "late" uncle search the crowd for hot women, Franky grooming a 14 year old boy with a female audience member in the art of "picking up" to the grand finale, a true Royal Rumble Thonging. This thonging involves Franky recruiting several audience members to the stage as he thongs each of them in various places, including the dreaded thong a dong! Other highlights include Shazza discussing her deadbeat partner Dazza, why is she had to see a family planning counselor at Centrelink to a great Housos rendition of an ACDC classic.
Kev also gets his son involved in the action as he brings him stubbies on stage to him discussing to the audience how he robbed a Mister Whippy van in the center of Melbourne and came out with hundreds of thousands. You really got to love Kev! Then you have the enigmatic Vanessa with the best "arse" in Sunnyvale who is no stranger to flashing her bum to the crowd and her real-world counterpart Vanessa Davis who really seems to be having a ball playing this character which is quite infectious.
Finally you have Davey Cooper as Johnny, the local junkie from Sunnyvale who also sported a brilliant Jeep parody advertisement that was quite hilarious. Together, watching these characters lives, especially the unscripted parts is too funny for words and will keep you smiling long after the show has finished. The gang even meets the crowd after the show for photos!
Final Thoughts?
If you love Paul Fenech, especially his latest TV series Housos, than Housos Live on Stage is definitely a must see comedy show that for a limited time is part of the 2014 Melbourne International Comedy Festival. Just be warned that if you are a stooge who likes political correctness, you better get your laughs someplace else because this is not the place for you… although I'm sure Paul and his fellow actors would love to see you squirm.
Recommended!
http://www.andrewtaylormanagement.com/artist-housos/