News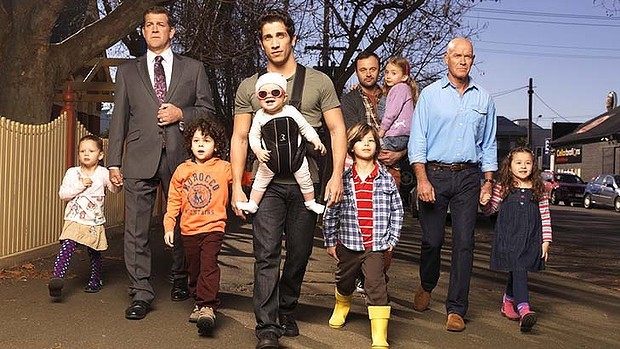 Published on October 8th, 2015 | by admin
House Husbands Season 4 – November 5, 2015
Universal Sony Pictures Home Entertainment is releasing House Husbands Season 4 – available to own on DVD from November 5, 2015.
The Logie® Award-winning House Husbands returns for the highly anticipated fourth season. It's been a year since we left our favourite House Husbands at the school gate and a lot has changed. Filled with laughter, tears, friendship and the challenges of raising a family in today's chaotic world.
In Season 4, Justin (Firass Dirani) is single again, but may have found love in Tash (Indiana Evans, Secrets and Lies, H20: Just Add Water), a young local mum he met at the park. However, when Justin makes a shocking discovery about Tash's current boyfriend, his past comes back to haunt him. Meanwhile, Kane (Gyton Grantley) has achieved domestic bliss with charming school librarian Alex (Darren McMullen, The Voice, Minute to Win It). For the first time, Kane has it all until he discovers Eve (Justine Clarke, The Time of Our Lives, Woodley), the new Tuck Shop tyrant is running her own successful catering company at the school canteen. The two clash but soon realise they have a common interest, leading to a very unconventional partnership.
Gemma (Julia Morris) and Lewis (Gary Sweet) have downsized into a stylish, glass CBD apartment. But with no backyard and a secret hatred for their new place, the couple starts to question their big city decision. Back at work, Gemma finds herself in a tough situation when she is given the final say on the promotion that Abi (Natalie Saleeba) has been shooting for. As tensions rise between the two friends, will the decision tear the friends and the rest of the group apart?
Despite what life throws at them, the four men and their families will always come out on top… whilst getting the kids to school on time. Complete with exclusive cast interviews.