News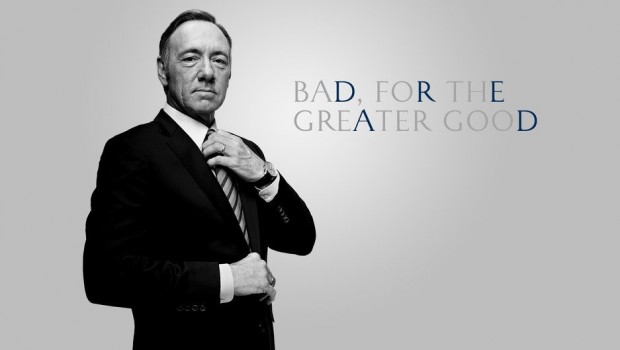 Published on May 25th, 2016 | by admin
House of Cards: Season 4 – July 7, 2016
Universal Sony Pictures Home Entertainment is releasing House of Cards Season 4 – available to own on Blu-ray, DVD & S1-4 Box Set from July 7, 2016.
The highly anticipated and critically acclaimed political drama, House of Cards returns with a darkly addictive new season. Lead by two-time Academy Award® winner Kevin Spacey (American Beauty, The Usual Suspects) and Golden Globe® winner Robin Wright (The Princess Bride, Forrest Gump), Season 4 newcomers include Neve Campbell (Scream, Wild Things), Joel Kinnaman (The Killing, Run All Night), Academy Award® nominee Cicely Tyson (The Help, Fried Green Tomatoes) and Academy Award® winner Ellen Burstyn (Interstellar, Requiem for a Dream). Created by Academy Award® nominee Beau Willimon (The Ides of March), find out just how far Frank Underwood (Spacey) will go to be reelected in House of Cards: Season 4.
Season 4 opens with Frank and Claire (Wright) still at odds with each other. Claire's determination to be a political figure puts Frank's campaign and marriage in jeopardy. Meanwhile Frank battles for the Democratic Party nomination and seeks a suitable running mate. While the young attractive Conservative candidate Will Conway (Kinnaman) uses social media to increase his popularity; Lucas (Sebastian Arcelus, Ted 2, Madam Secretary) is let out of prison and will stop at nothing to expose the truth about President Underwood.
Releasing against the "backdrop of an increasingly surreal and divisive American presidential election" (The Conversation), and daringly close to the Australian Federal Election, watch along to see if fiction predicts reality with House of Cards: Season 4 on Blu-ray and DVD from July 7, 2016. Renewed for a fifth season, get out the rowing machine and burn off some steam while reliving every ruthless powerplay of this original binge-worthy series with House of Cards: Season 1-4 Box Set.