Blu-ray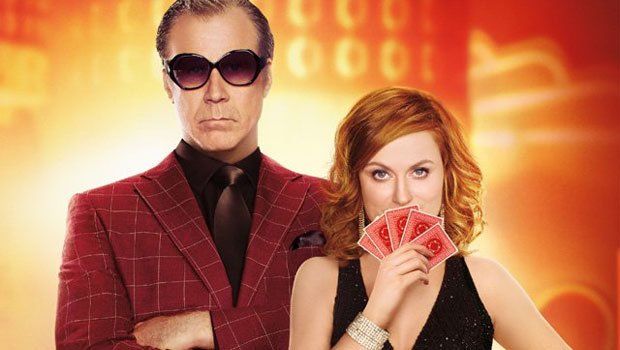 Published on October 25th, 2017 | by Tony Smith
The House Blu-ray Review
Summary: The House sounds good but unfortunately crashes early on
Wil Ferrell and Amy Poehler are two comedic geniuses… unfortunately their film THE HOUSE fails to deliver to the heights of their other comedies which is a shame because the premise sounds right up their alley. The story focuses on Scott (Ferrell) and Kate Johansen (Poehler) who are two average parents leaving in suburbia with their daughter Alex who is attempting to get into college. Although they are 'average' people, Alex gets a scholarship into college which turns their world upside down, especially when this scholarship falls through.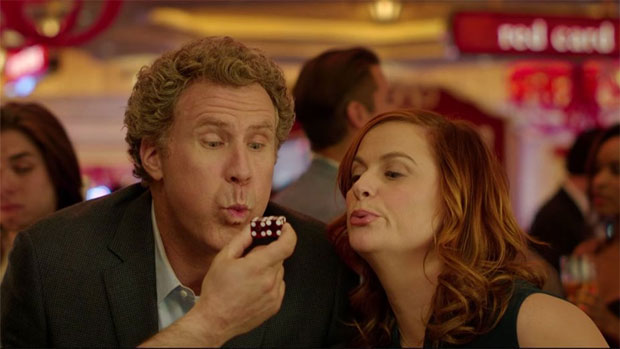 Desperately wanting Alex to go to college, Scott and Kate do the unthinkable and open up an illegal casino in their home, including bringing in their crazy neighbour Frank (Jason Mantzoukas) who happens to be a gambling addict. From there, an after hours casino opens in their basement that has everything that a major casino has but 100% illegal. Needless to say, things don't go accordingly to plan and the film does become a tad predictable but the plot and dialogue misses the mark… hey, there are some funny moments that will make you laugh out loud but unfortunately not enough. As a result the script feels a little flat and not even the talents of Ferrell and Poehler can rescue this film which has parallels to the Hangover and Office Christmas Party. Even Jason Mantzoukas's character falls into his stereotypical role which is a shame.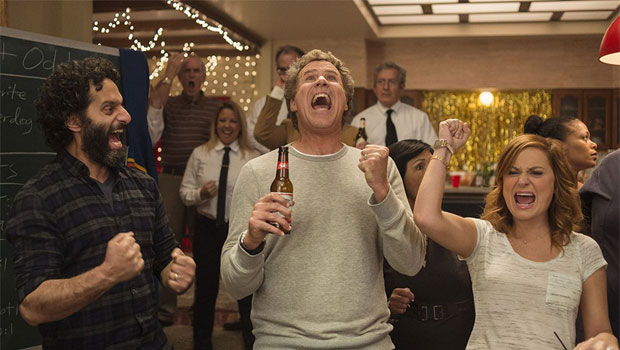 Video, Audio & Special Feature
Well presented on Blu-ray with strong visuals and audio, THE HOUSE also contains a handful of special features about how the film was made, discussions with the creative team plus some amusing gag reels which are always a highlight.
Special Features
The House: Playing with a Loaded Deck
If You Build The House They Will Come
Deleted Scenes
Extended/Alternate Scenes
Gag Reel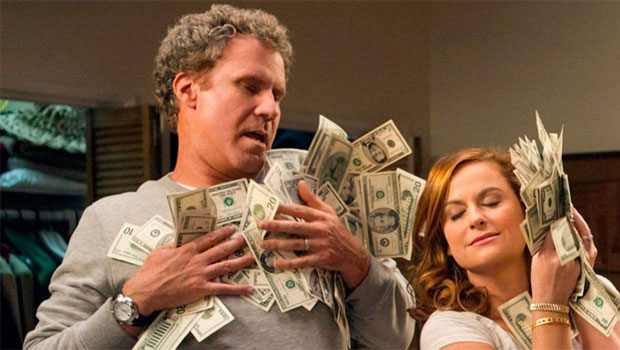 Final Thoughts?
THE HOUSE is a film that would have sounded amazing on paper, especially with two of the world's greatest actor comedians in it but the it's poor script and crazy idea failed to merge together. Even Ferrell and Poehler were unable to save the film and as you watch it, the story just gets crazier and crazier but in a bad way… it's a train wreck. It's also a little cliched and most of the twists are guessed well before they happen.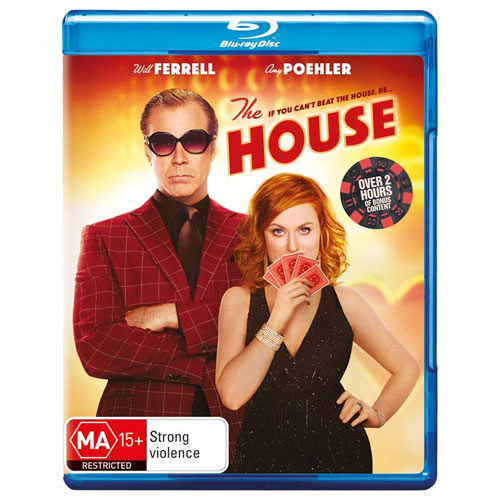 Blu-ray Details
Director – Andrew Jay Cohen
Actors – Will Ferrell, Amy Poehler, Jason Mantzoukas, Ryan Simpkins, Nick Kroll
Film Genre – Comedy
Label – Roadshow
Audio – English (DTS-HD 5.1)
Subtitles – English
Running Time – 88
Aspect Ratio – 2.35:1
Region Coding – B (Blu-Ray)
TV Standard – HD
Rating – MA15+
Consumer Advice – Strong violence
Year of Release – 2017
Primary Format – Movies/TV – Blu-Ray