News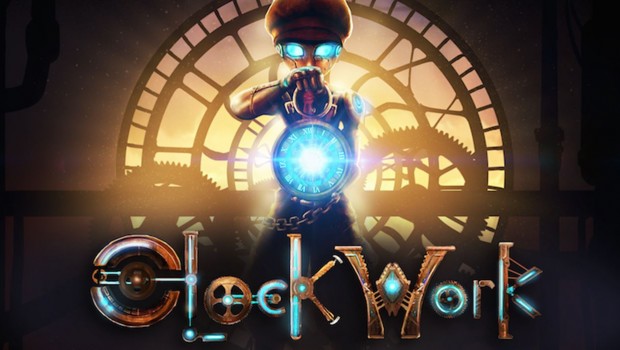 Published on July 12th, 2016 | by admin
The Hour Draws Close: ClockWork Heads to Steam Greenlight Today
Australian-made time-bending platform game announces Steam Greenlight campaign and release window.
Sydney, Australia – July 12, 2016 – Gamesoft, an Australian development studio based in Sydney, is thrilled to announce that its debut game, ClockWork, is heading to Steam Greenlight [http://steamcommunity.com/sharedfiles/filedetails/?id=722177538] in anticipation of a full release. Fans are encouraged to get behind ClockWork and support the pre-release campaign with up-votes before ClockWork is approved and launches on PC and Mac in Q3 2016.
Above: Defeat challenging enemies and face clever time-based puzzles.
A beautiful, atmospheric 2D platform adventure, ClockWork promises a touching, melancholy narrative experience supported by challenging time-manipulation puzzles. ClockWork is set in the great mechanical city of Watchtower, where the last survivors of a great plague have found shelter within metal walls and metal bodies. Watchtower is divided by poverty and technology; the glittering spires of its upper tiers towering over the thrumming power plants and smoking factories of the industrial slums.
Players control a young boy named Atto who, thanks to his clockwork companion Milli, is able to duplicate himself and slip through time in order to overcome the obstacles heading his way.
Above: Work your way through the beautiful hand-drawn world of Watchtower.
Vishal Gumber, CEO of Gamesoft, says "Gamesoft has worked tirelessly for the last 24 months on crafting a compelling, thoughtful and beautiful narrative-driven platformer. We're very proud to finally present ClockWork to fans through Steam Greenlight. With their support, we'll be on the Steam Store very soon – and players can finally experience the world of ClockWork."
Vote for ClockWork on Steam Greenlight now!