Comics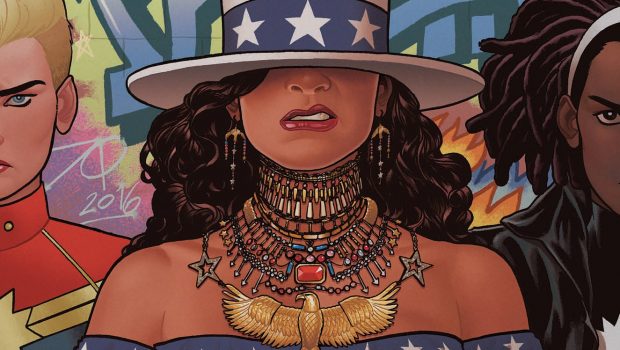 Published on April 7th, 2017 | by Dana Folkard
HOTTEST MARVEL TITLES HAVE SOLD OUT – WILL RETURN FOR NEW PRINTINGS!
Three of the hottest titles on the stands. Three sold out comics. Today, Marvel is pleased to announce that X-MEN PRIME #1, AMERICA #2 and CAPTAIN AMERICA: STEVE ROGERS #15 have all sold out at the distributor level (though copies may still be available at retail) and will immediately return for new printings! These three books are lighting up the industry, and now is your chance to get in on all the excitement!
First up, she's the leader of the Ultimates. She punches so hard she can shatter the barriers between dimensions. And fans everywhere can't stop talking about her new series! After a lightning-quick sell out of issue #1, AMERICA #2 is headed back for a new printing! The series has been called "visually inspiring" (ComicBook.com), "a triumphant debut" (Newsarama) and "simply one of the best new comics that Marvel have put out in a while" (All-Comic). What are you waiting for? Don't miss the series that has fans buzzing!
Then, the RessurXion begins as Marvel's Merry Mutants kick off a new beginning in X-MEN PRIME #1. It's back to basics as Kitty Pryde returns to reclaim her rightful place alongside the X-Men. In the wake of their war with the Inhumans, the stage is set for an bright new beginning! Featuring lead-in stories for the highly anticipated X-MEN GOLD, X-MEN BLUE and WEAPON X – this is not one to miss!
Finally, the road to the upcoming Secret Empire rolls on in CAPTAIN AMERICA: STEVE ROGERS #15! As Hydra's tentacles slowly work their way across the Marvel Universe, the final seeds of Captain America's master plan are laid here. There's only one thing standing in his way – his arch-nemesis the Red Skull! Locked in combat once again, Captain America is done playing games and looks to put an end to the Skull once and for all!
Don't miss these epic titles when they return to comic shops in the month of May!
AMERICA #2 SECOND PRINTING
Written by GABBY RIVERA
Art by JOE QUINONES & MING DOYLE
Cover by JOE QUINONES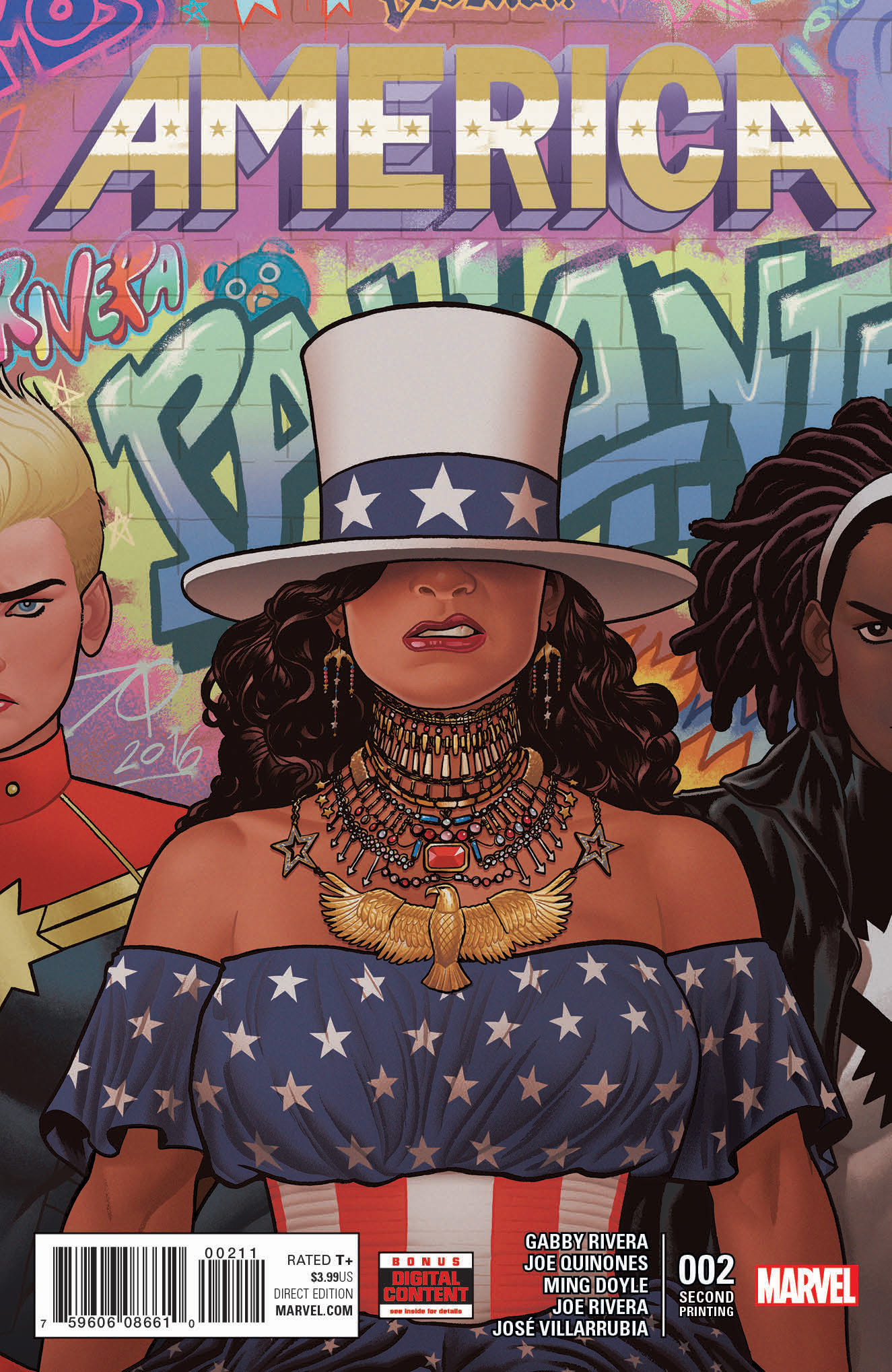 X-MEN PRIME #1 SECOND PRINTING
Written by MARC GUGGENHEIM, CULLEN BUNN & GREG PAK
Art by KEN LASHLEY, LEONARD KIRK & IBRAIM ROBERSON
Cover by KEN LASHLEY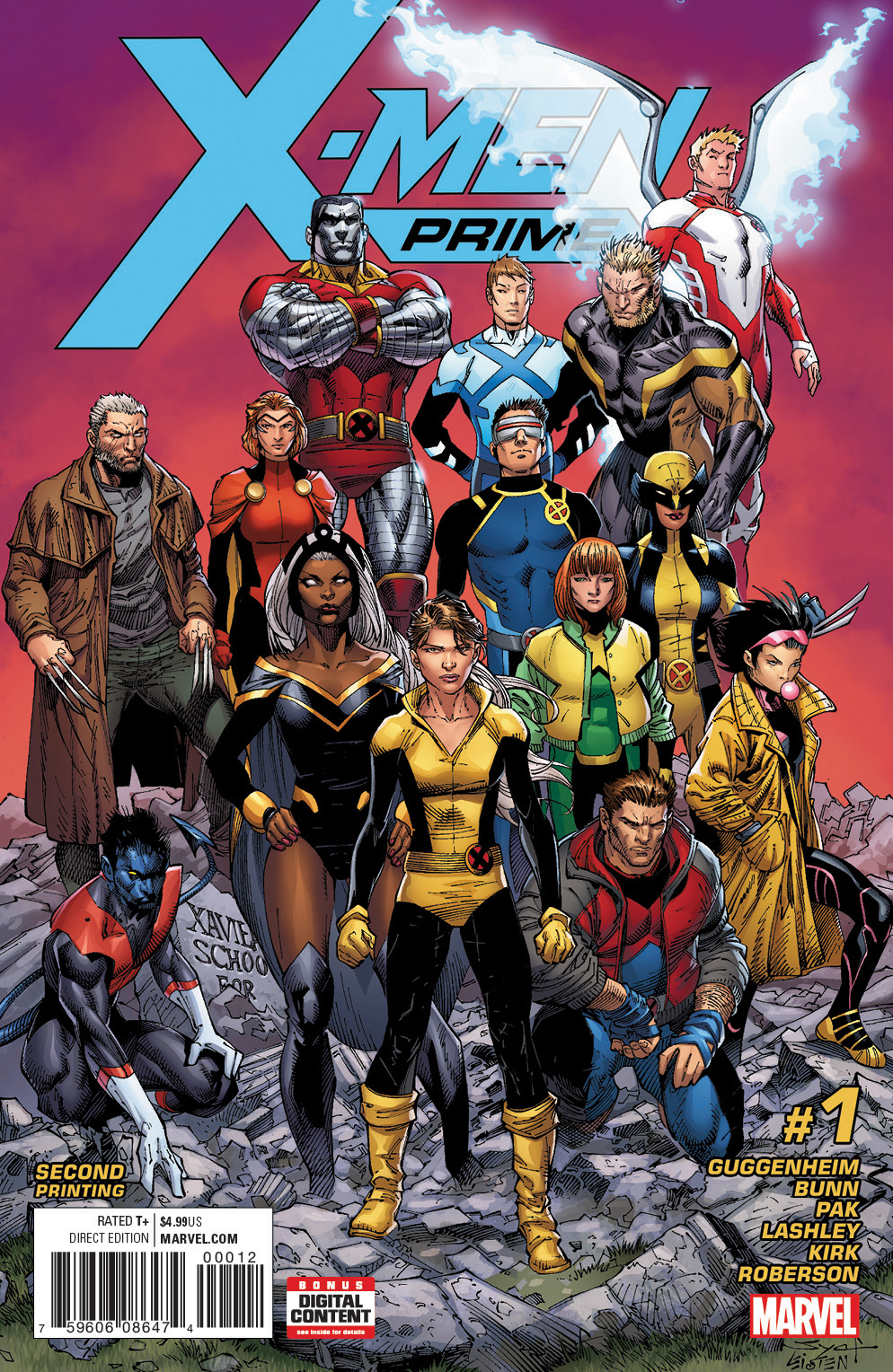 CAPTAIN AMERICA: STEVE ROGERS #15 SECOND PRINTING
Written by NICK SPENCER
Art by JAVIER PINA & ANDRES GUINALDO
Cover by GABRIELE DELL'OTTO