Films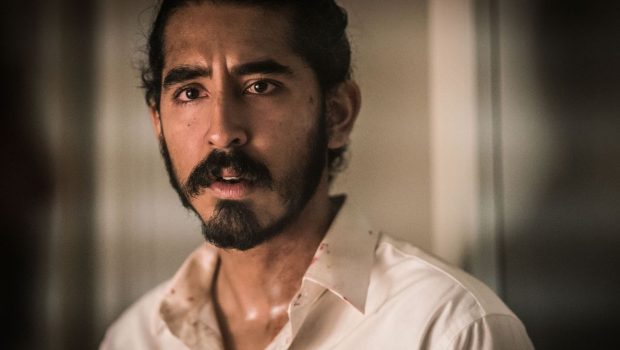 Published on March 11th, 2019 | by Damien Straker
Hotel Mumbai – Film Review
Reviewed by Damien Straker on the 11th of March 2019
Icon presents a film by Anthony Maras
Produced by Basil Iwanyk, Gary Hamilton, Andrew Ogilvie, Jomon Thomas, Brian Hayes, Mike Gabrawy, Kent Kubena and Jonathan Fuhrman
Screenplay by John Collee and Anthony Maras based on 'Surviving Mumbai' by Victoria Midwinter Pitt
Starring Dev Patel, Armie Hammer, Nazanin Boniadi, Anupam Kher, Tilda Cobham-Hervey, Jason Isaacs, Suhail Nayyar and Natasha Liu Bordizzo
Music by Volker Bertelmann
Cinematography Nick Remy Matthews
Edited by Peter McNulty and Anthony Maras
Rating: MA15+
Running Time: 125 minutes
Release Date: the 14th of March 2019
Hotel Mumbai is an outstanding technical achievement in search of a deeper purpose. It is a dramatisation of the 2008 Mumbai terrorist attacks where Islamic terrorists shot up and bombed various locations, including the Taj Mahal Palace Hotel. The depiction of the attack ranks as one of the most disturbing and violent recreations of modern history since Roman Polanski's holocaust drama The Pianist (2002). It is like Polanski's film a reflection of how radicalism is imposed upon helpless, innocent people who are forced to cling to one another in the hope of finding small windows of survival.
However, unlike The Pianist, Mumbai lacks a wider story arc to overcome the carnage and hopelessness. There are small moments of goodwill as the people in the Taj band together. They hide in backrooms, make daring runs to check on their loved ones, and escort strangers to safety. Yet these moments of courage are for most audiences likely to be swamped by the merciless violence on display. Mumbai is as harrowing and brutal as Kathryn Bigelow's Detroit (2018) and also comparable to the expertly made but purposeless Paul Greengrass docudrama United 93 (2006). It is admirable for showing us how senseless modern terrorism is, but for whom was this made and why?
The film opens with the young Islamic terrorists approaching Mumbai from the waterfront. They are ordered by an unseen man via a phone call to murder people. They dutifully follow his orders because they have been left in poverty and expect to be taken to paradise. Fortunately, there are several characters with whom we can sympathise. They are based on the victims of the real attack but are composite characters. Arjun (Dev Petel) is an impoverished waiter living in a local village with his wife and baby. He works at the Taj hotel and is slammed by his boss, Chef Oberoi (The Big Sick's Anupam Kher), for forgetting his work shoes.
Meanwhile, David (Armie Hammer), a wealthy American tourist, is also staying at the hotel with his wife Zahra (Iranian-British actress Nazanin Boniadi), their baby and their nanny, Sally (Tilda Cobham-Hervey). In a nearby restaurant, another tourist (Packed to the Rafters' Angus McLaren) is almost killed but escapes with his girlfriend. The terrorists use high‑powered assault weapons to attack residents in various locations, including the restaurant, the train station and streets, before storming the Taj.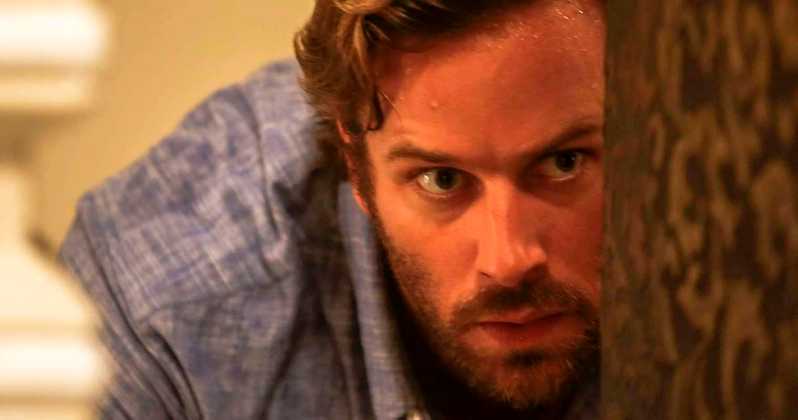 Inside the hotel, Arjun and Chef Oberoi attempt to rally the guests to safety, including an East European man named Vasili (The Death of Stalin's Jason Isaacs) and a racist woman who thinks Arjun, a Sikh, is a terrorist because he is wearing a turban. They hide in the kitchen area and must scramble through different passageways and exits to survive. They cannot reveal their locations to the news services because the terrorists can see the broadcasts and use the information to track them down.
Mumbai marks an incredible directorial debut for Greek-Australian filmmaker Anthony Maras. For over a year, he and his co‑writer, John Collee (Master and Commander, 2003), extensively researched this film by interviewing the police, survivors, hotel staff and families. They also reviewed transcripts of the calls between the terrorists and their bosses, and stayed in the Taj for a month to capture its presence. Most of the film was shot in Mumbai where real people were employed as extras and the real Taj was used for the exterior shots. For the interiors, another five-star hotel location was photographed, and some filming was undertaken in Adelaide too.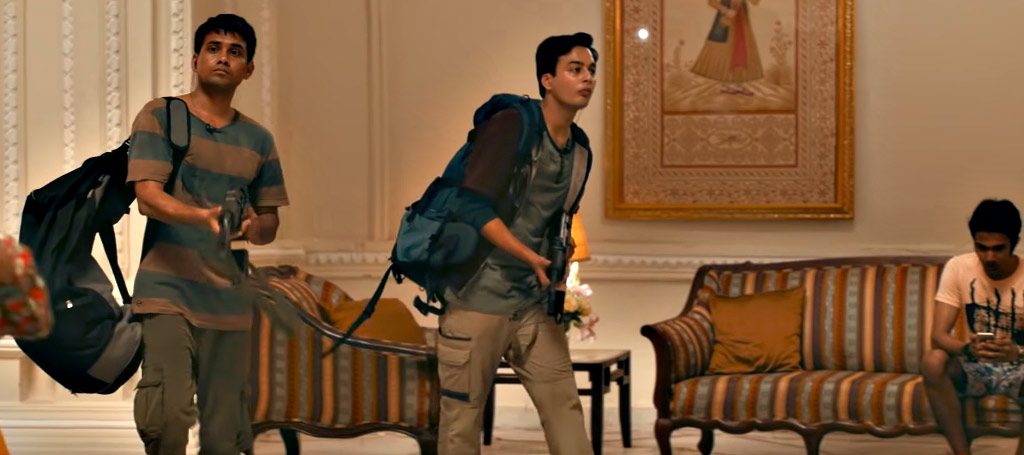 The attention to detail, born from the location shooting, amounts to an unbearable viewing experience. The violent situations never veer towards pop entertainment or moments of implausible heroism befitting of a Hollywood blockbuster. Instead, the hotel residents are pursued and shot dead by the gunmen. They are mercilessly executed up close, and they are shown no mercy. One scene involving a baby is particularly disturbing. A woman hides in her room while holding the baby in her arms. As the gunmen kick open the doors of each room and execute people, she buries herself in a closet. To stop the baby from crying, she covers its mouth with her hand so that the men will not find and execute them. It is horrifying and the end of the scene cannot come soon enough. It stays with you because of the proximity to death and the lengths people undertake to survive.
While confidently directed, one must ask why this was made and what was the goal of the project. The filmmakers will argue that beneath its relentlessly violent demeanour, it is about depicting the moments of courage that people undertook to save their loved ones and complete strangers. The scenes of compassion though are swamped by the frequent atrocities and shocking violence used to stress the harrowing nature of the attack. Admittedly, there are small signs of unity signalling its emotional levity. One of the film's best scenes is when Arjun approaches the racist woman and tells her that his turban is a symbol of honour. However, since he is serving her, he will remove it if it makes her feel comfortable and unifies them. Outside of Slumdog Millionaire (2008), this quiet moment of dignity and plea for understanding ranks as one of most poignant moments of Dev Patel's career.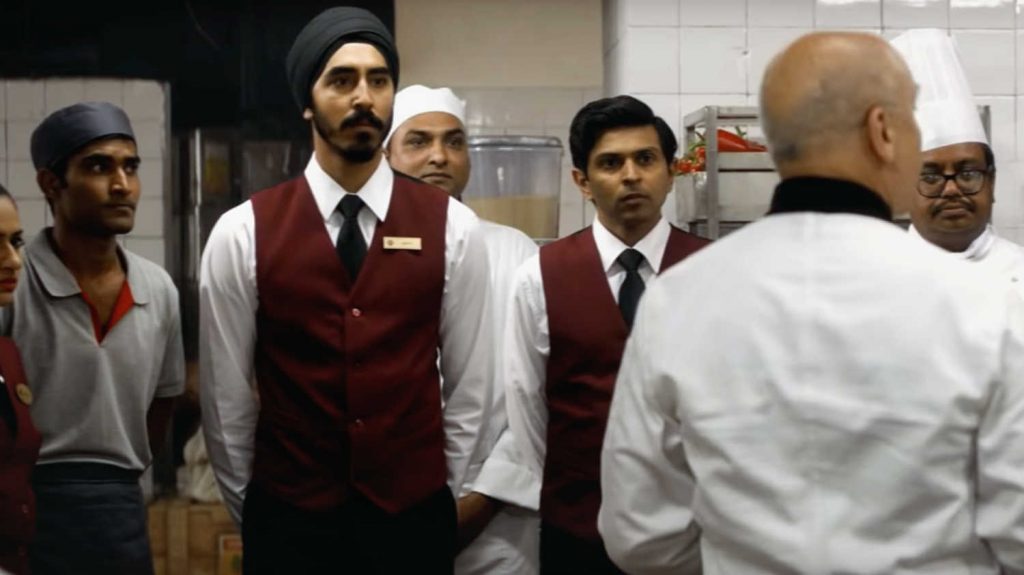 It is not a story of great triumph but one where people are merely fortunate to survive. This disparity between preserving the realism and constructing a movie is evident in the way the film handles its characters. It does not evolve into a deep character study concerned with backstory, examining sociopolitical factors that influence terrorism, or even keeping its major characters alive. It is a ground-level view of how the characters act and survive at all costs. They are broadly characterised as brave, fearful or heartless monsters. Though one of the more nuanced insights is when an extremist contacts his family and they say how proud they are of him. In another powerful scene, a woman pleads for her life by quoting the Qur'an.
Hotel Mumbai is admirable for its audacity and for resisting action cliches. The painstakingly realistic depiction of violent radicalism is unbearably tense. However, one must ask whether this subject matter was a fitting choice for a movie. Its gruelling content and atrocities outweigh the smaller and subtler heroic choices that saved people's lives. Audiences need to consider whether they can stomach the heinousness and inhumanity long enough to find the emotional levity. Watching it is a struggle between an extremely well-made but merciless experience.
Summary: Hotel Mumbai is an outstanding technical achievement in search of a deeper purpose.