News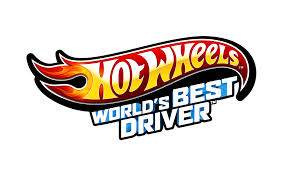 Published on October 2nd, 2013 | by admin
Hot Wheels World's Best Driver Out Today
Today, Warner Bros. Interactive Entertainment is pleased to announce Hot Wheels World's Best Driver, is now available in Australia on the Xbox 360® games and entertainment system from Microsoft, PlayStation®3 computer entertainment system and the Wii U™ system from Nintendo. Nintendo 3DS will be available from the 9th of October.
In Hot Wheels World's Best Driver, kids of all ages can take the driver's seat with the iconic toy brand in this family-friendly, high-quality, action-packed game. With tons of outrageous stunts to perform and the chance to compete in dozens of unique, fast-paced, replayable challenges, players join the ranks of Team Hot Wheels™ and experience the driving styles of the different teams. Featuring 24 iconic Hot Wheels vehicles and set in four under-the-radar test facilities around the world, the game pushes players to their limits to see if they have what it takes to become Hot Wheels World's Best Driver in a competitive yet non-violent environment.
The value priced game will be available on Xbox 360, PlayStation 3 and Wii U for a R.R.P. of $49.95 and on Nintendo 3DS for a R.R.P. of $39.95.