Events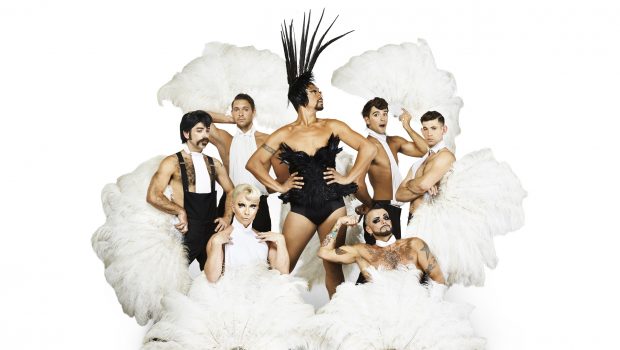 Published on September 29th, 2016 | by admin
Hot Brown Honey set to smash stereotypes at Arts Centre Melbourne
Calling out the patriarchy, shattering preconceptions of colour, and having a riotous time in the process
Following a recent five-star season at the Edinburgh Festival Fringe, the sold-out festival sensation Hot Brown Honey makes its Arts Centre Melbourne premiere from 6 to 13 December 2016 in a season of fiery, stereotype-smashing political cabaret. Hot Brown Honey has shocked and delighted audiences at the Edinburgh Festival, Melbourne International Comedy Festival, Sydney Opera House, Adelaide Fringe Festival and the Brisbane Festival over the past year. It's fiery, fun, stereotype-smashing Australian cabaret produced by the internationally renowned Briefs Factory and featuring a bevy of powerful and talented First Nations women from Aboriginal Australian, Samoan, Tongan, Māori, Indonesian and South African backgrounds.
Packing a potent punch with hip hop politics, the Honeys will make you laugh until you cry, clap until your hands bleed and shake every part of what your mama gave you. This posse of phenomenal women smash stereotypes, remix the system and dare to celebrate our similarities and differences.
Cult Australian boylesque sensation returns to Arts Centre Melbourne
After dazzling sell-out runs in Berlin, London, Paris and Glastonbury, Briefs returns to glitter bomb with a splash of Christmas cheer at Arts Centre Melbourne's Fairfax Studio from 13 to 18 December 2016. Glamorous host Shivannah will guide the audience through a jaw-dropping, eye-popping evening of extravagant birdbath boylesque, too-close-for-comfort yo-yo tricks, valiant aerial acrobatics, irreverent interludes and show-stopping drag artistes. The cult Australian boylesque sensation is delighted to be back on home turf with more circus, more comedy, more disorder and more burlesque… with balls!
Recent awards received include Best International Troupe by Burlesque Bible Magazine, Greenroom Award – Best Cabaret Ensemble 2016, Best Circus – Perth Fringe 2012, 2013, 2014 and Best Circus – Adelaide Fringe 2015. The line-up also boasts not just one but two kings of Burlesque world champions, King of Burlesque – Burlesque Hall of Fame Las Vegas – Mark Winmill in 2011 and King of Burlesque – Burlesque Hall of Fame Las Vegas – Evil Hate Monkey in 2010.