PS5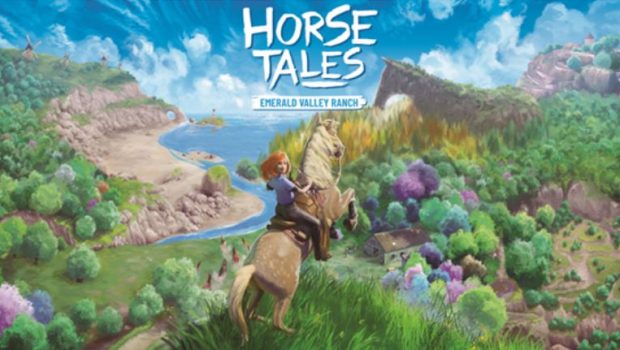 Published on December 8th, 2022 | by James Wright
Horse Tales: Emerald Valley Ranch Review #PS5
Summary: Horse Tales Emerald Valley is unfortunately a missed jump
Aimed at the younger gamer who loves horses, Horse Tales: Emerald Valley Ranch takes elements from a variety of different gaming genres and creates a simulator, builder and adventure game. Horse Tales: Emerald Valley Ranch starts with a brief cinematic / tutorial as a young girl learns about the mysterious Emerald Valley Ranch which is a place where all her horse riding dreams are catered for. However when she arrives, she discovers that the "post card" image vs reality is very different.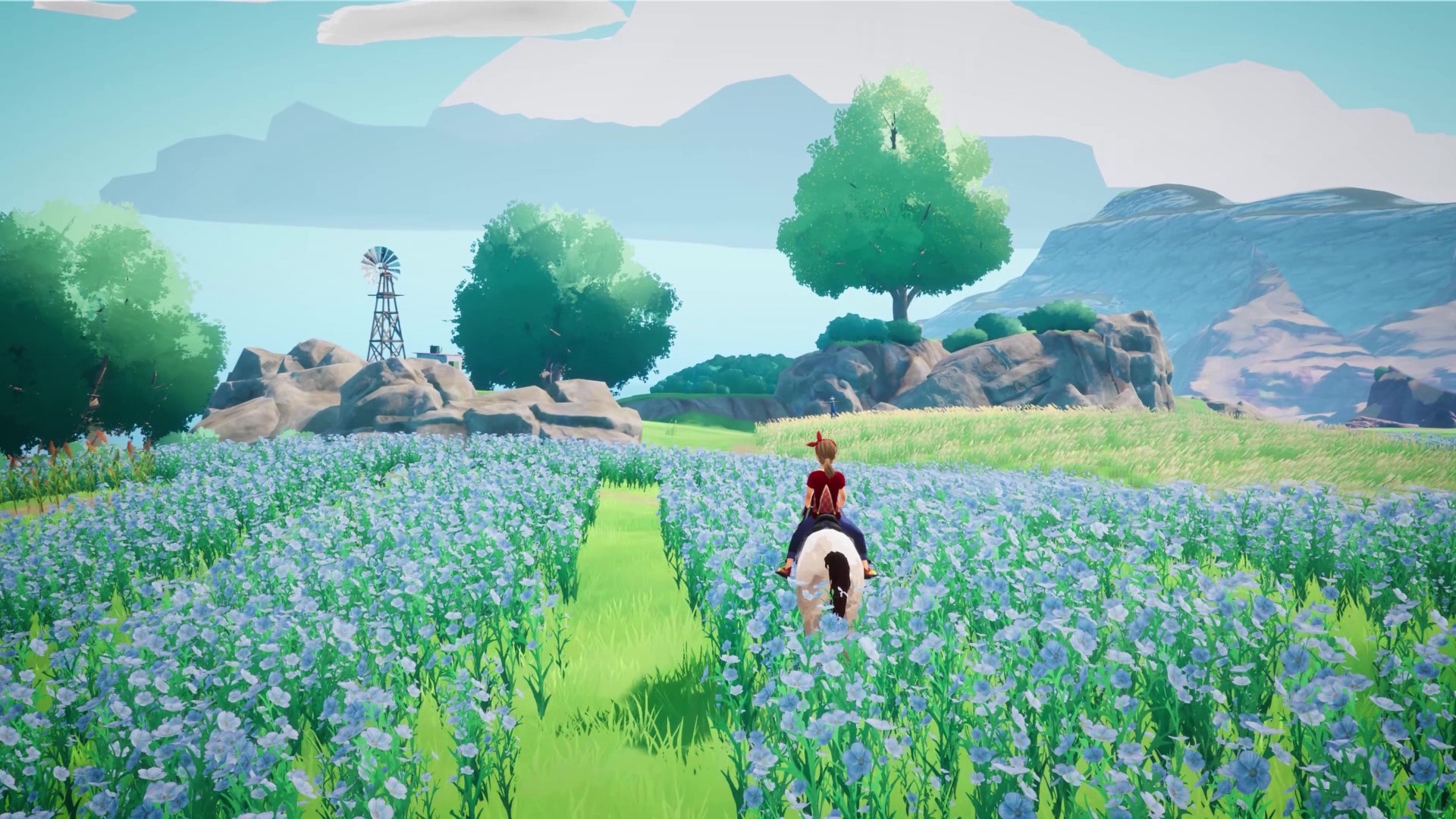 Regrettably Emerald Valley Ranch has been "abandoned" by her extended family and it is up to the player to help bring the ranch back to its proposed glory. While there are elements of life sims thrown into the mix, there is also plenty of caring for horses, including riding as you explore the valley and its surroundings as you engage in quests to help repair the ranch and learn about this island.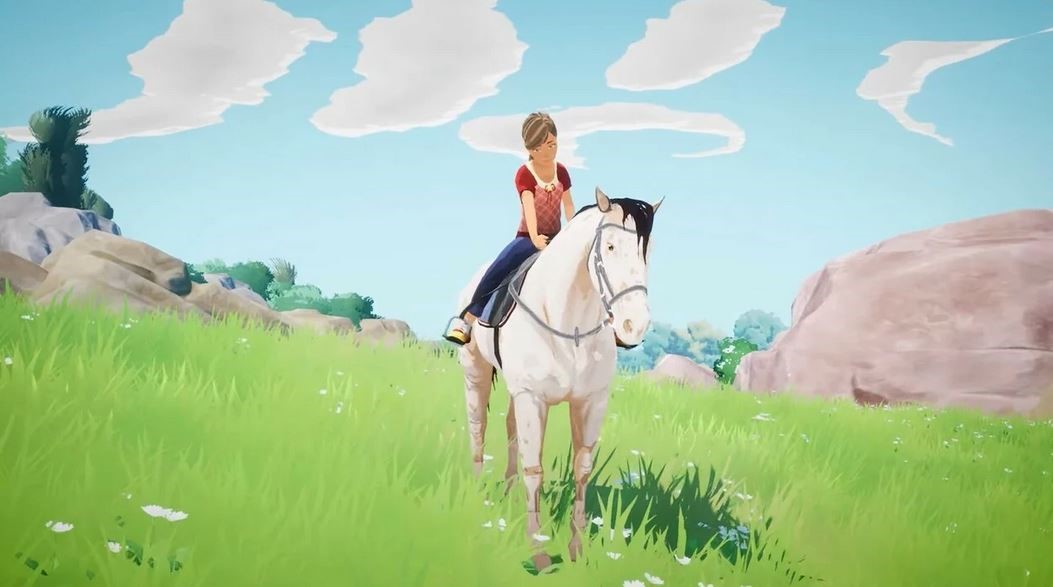 Prior to starting the game, you need to create your avatar and once created, you take a boat trip to the island in order to commence your adventure in Emerald Valley Ranch. It is here where you meet a young boy that serves as a tutorial which teaches you the basic mechanics of how to control your horse and character which is also where the frustration commences.
As you explore the valley, you meet a wide assortment of characters who will guide you on quests, including building friendships and seeking out ingredients to help craft items, including renovating the buildings and stables of the ranch.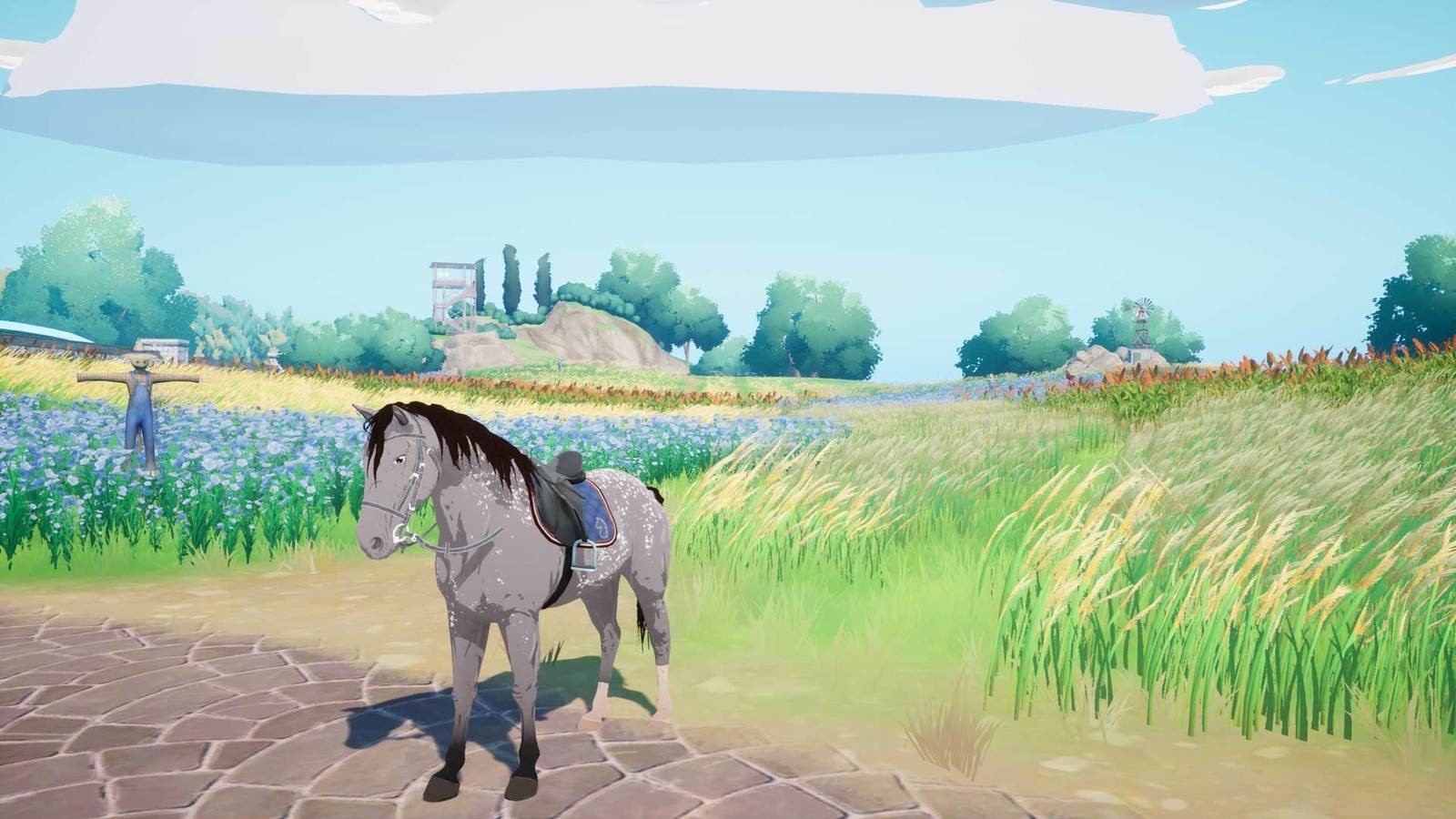 Controls are mediocre at best and when you start to ride your horse, you will soon discover that they are a little stiff and when timing is important to jump logs or ditches, this can become quite frustrating because they are not that responsive. Additionally the camera angles go a little awry and often need to be reset. And then the frustration sets in.
While you groom your horses or engage in races or exploration, this soon cements the fact the gaming mechanics are flawed which does impact on the overall enjoyment factor of Horse Tales: Emerald Valley Ranch. This is a shame because for many, they held high hopes for this horse riding sim / adventure.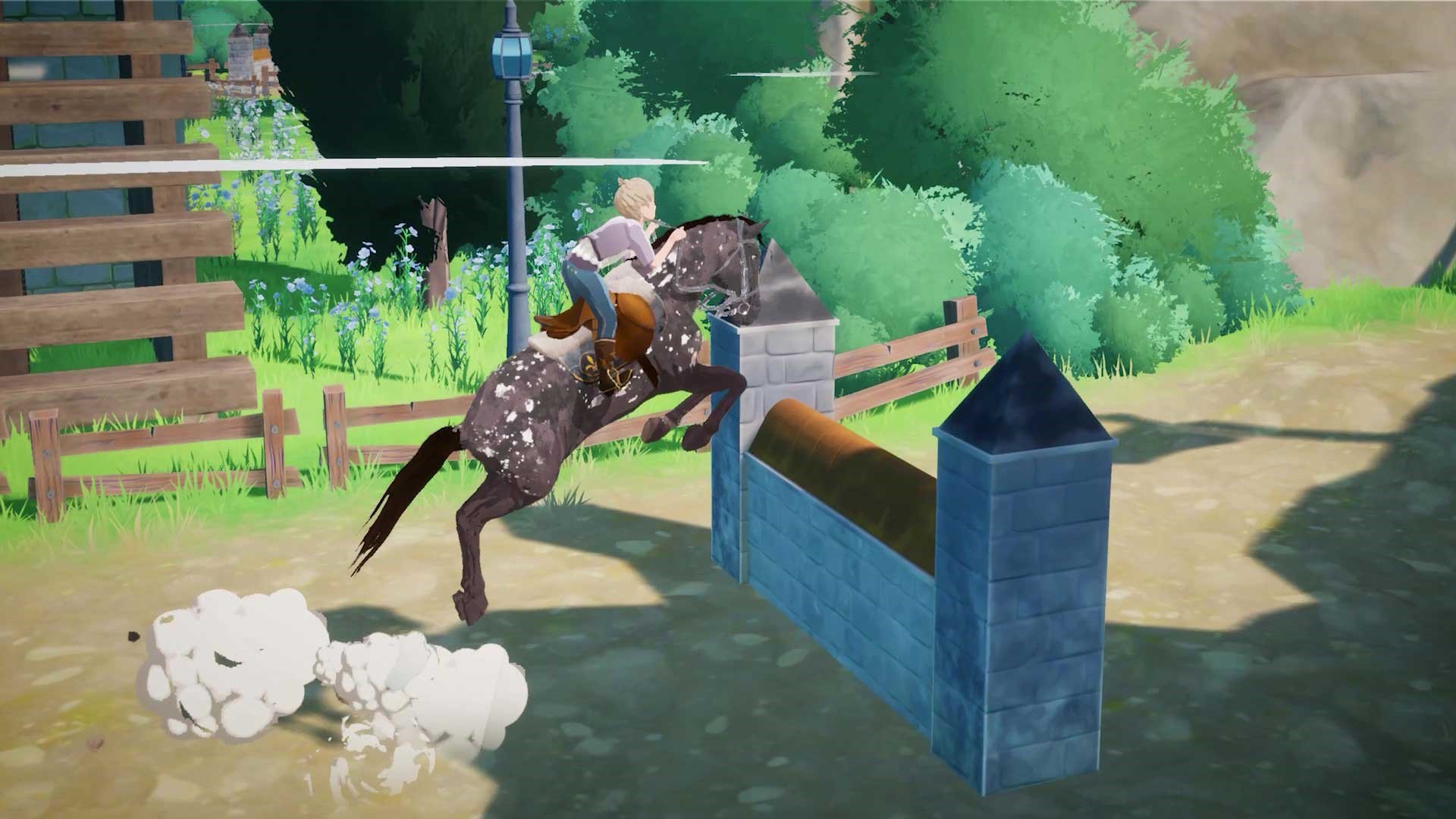 Graphics / Audio
Graphically, Horse Tales: Emerald Valley Ranch looks half decent on the PlayStation 5 with a very colourful world, however it does suffer from performance issues that points to poor optimisation that should run like a dream on the PlayStation 5. Given that, there are plenty of different areas to explore from forests to beaches and everything in between. While the island is quite large, the game does put "invisible" barriers that does take away the illusion of something bigger. Audio wise, it works but again nothing that special.
Final Thoughts?
In the end, Horse Tales: Emerald Valley Ranch missed that first jump and hopefully the developers will release future patches to resolve the control mechanics. As a result, it was a difficult grind for my daughter and I that revolved around the inconsistencies with controls and graphics which hampered our overall enjoyment.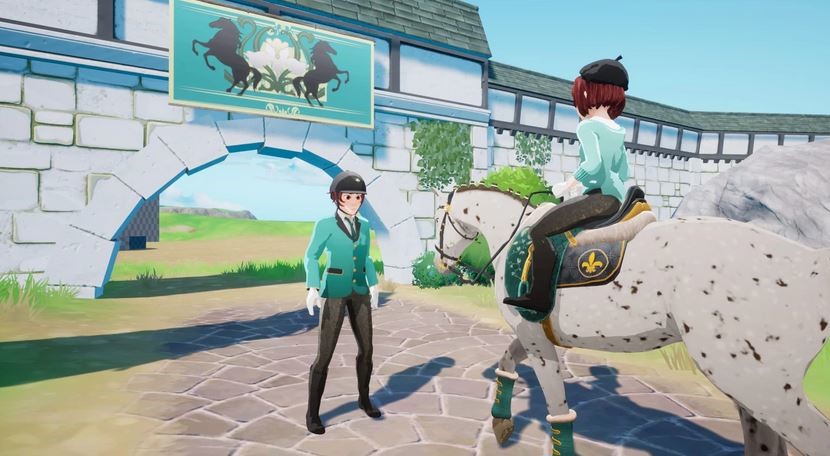 Game features:
An equestrian adventure in a captivating open world: set off on an epic adventure and relish the feeling of total freedom in a vast open world. Gallop through various enchanting landscapes, along the seashore, in the forest, near a coral lagoon, and more. Who knows, you might discover a few secrets along the way!
Tame, breed and care for your horses: learn how to tame and mount the wild horses you encounter, train and take care of them, and compete in numerous races! Get familiar with all your horses as each one is unique and possesses distinct abilities, personality traits, preferences and training needs. By breeding them strategically, you will also be able to enhance their abilities and obtain unique coat colours for your horses.
Rebuild and customize your ranch: restore your run-down family estate back to its former glory by rebuilding, improving and customizing it with various structures, stables, horse care facilities, supplies and decorations.
Take part in numerous missions: gather resources, meet new friends, and complete quests to save your family's legacy.