Games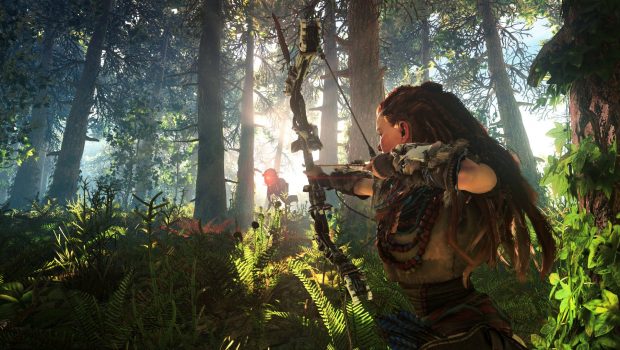 Published on February 6th, 2017 | by Admin
Horizon Zero Dawn: New three part behind the scenes video series
Over the weekend, PlayStation Australia unveiled a three part behind-the-scenes video exploring the history of Horizon Zero Dawn, and the transition of acclaimed studio Guerrilla Games from specialising in the development of first person shooters to the new open world action RPG.
Horizon Zero Dawn: From Corridors to Mountains
Guerrilla Games' Managing Director Hermen Hulst, Studio Art Director Jan-Bart van Beek, Game Director Mathijs de Jonge and Technical Director Michiel van der Leeuw discuss the challenges they overcame in making the switch for the upcoming PlayStation 4 exclusive title.
Horizon Zero Dawn: Growing Guerrilla
Knowing that storytelling would play a central role in Horizon Zero Dawn's creation, the team at Guerrilla brought in writing talent and formed a new group within the studio. Their sole focus: to flesh out a rich narrative and extensive history for the world of Horizon.
Horizon Zero Dawn: Creating a PlayStation Icon
Creating Aloy, the protagonist of Horizon Zero Dawn, was a difficult process; there were many iterations before Guerrilla settled on the adventurous woman you see today. In the third video of the series, the Guerrilla team speaks about bringing Aloy to life and how she has been received by gamers around the world.
Horizon Zero Dawn launches in Australia exclusively on PlayStation 4 on 1st March 2017.