Games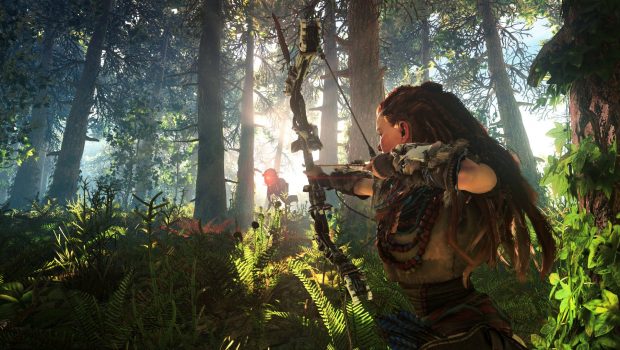 Published on June 28th, 2019 | by Admin
Horizon Zero Dawn God of War 3- Remastered and Nioh join PlayStation Hits range
PlayStation Australia is excited to announce new incredible new titles will join the PlayStation Hits line-up starting Friday, 28 June.
In addition to adding Resident Evil 7 biohazard, Tales of Berseria and Plants vs. Zombies Garden Warfare 2 in recent months, the new wave titles include Horizon Zero Dawn: Complete Edition, God of War III Remastered, Nioh and Friday the 13th: The Game.
PlayStation Hits is a collection of great PlayStation 4 classic titles for a great price. From award-winning epics to family friendly favourites, PlayStation Hits is a fantastic way to catch up on some iconic PS4 games for AUD $24.95 from PlayStation Store.
The full list of games in the PlayStation Hits range now includes:
Horizon Zero Dawn
God of War 3: Remastered
Nioh
Assassin's Creed IV Black Flag
Batman: Arkham Knight
Bloodborne
Dragon Ball Xenoverse
Driveclub
Dynasty Warriors 8: Xtreme Legends
EA Sports UFC 2
Earth Defense Force 4.1: The Shadow of New Despair
Friday the 13th: The Game
God of War III Remastered
Horizon Zero Dawn: Complete Edition
inFAMOUS Second Son
Killzone Shadow Fall
LittleBigPlanet 3
Metal Gear Solid V: The Definitive Experience
Middle-Earth: Shadow of Mordor
Mortal Kombat X
Naruto Shippuden Ultimate Ninja Storm 4
Need for Speed
Need for Speed Rivals
Nioh
One Piece: Pirate Warriors 3
Plants Vs. Zombies: Garden Warfare 2
Project CARS
Ratchet & Clank
Rayman Legends
Resident Evil 7 biohazard
Street Fighter V
Tales of Berseria
The Last of Us Remastered
Uncharted 4: A Thief's End
Uncharted: The Nathan Drake Collection
Until Dawn
Watch_Dogs
Yakuza Zero
You can find out more information on The PlayStation Hits collection on the PlayStation Blog.