Games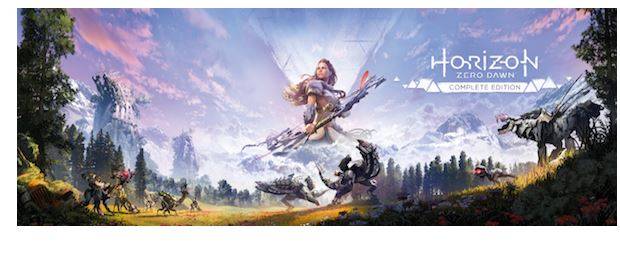 Published on December 6th, 2017 | by admin
Horizon Zero Dawn: Complete Edition launches today with new trailer
Sony Interactive Entertainment Australia is excited to share a new trailer from Guerilla Games to celebrate today's release of Horizon Zero Dawn: Complete Edition, exclusively on PlayStation 4.
The new trailer commemorates the Complete Edition's launch, bringing together a range of Horizon Zero Dawn fans from across the industry and community, including Hideo Kojima (Kojima Productions) and Australia's very own Siobhan Reddy (Media Molecule).
You can see the trailer here. 
The Complete Edition includes the expansion, The Frozen Wilds, which adds a sizeable chunk of content to Horizon Zero Dawn's already formidable world. That means more ancient mysteries to uncover, more gripping quests to complete, more dangerous machines to defeat and more colourful personalities to meet.
Horizon Zero Dawn: The Complete Edition also brings a raft of new updates to the game, including:
Story – A new difficulty mode that allows players to immerse themself in the narrative of Horizon Zero Dawn and the exploration of Aloy's world without having to worry too much about combat.
New Game+ – Players will be able to relive the adventures of Aloy without losing their character progression and collected inventory
Ultra Hard difficulty – For those who like a challenge. This new setting will enhance Machine senses and behaviour and other additional smaller tweaks.
Horizon Zero Dawn: The Complete Edition is available now from the PlayStation Store and select retailers for a recommended retail price of $69.95 AUD, available exclusively on PlayStation 4.