Games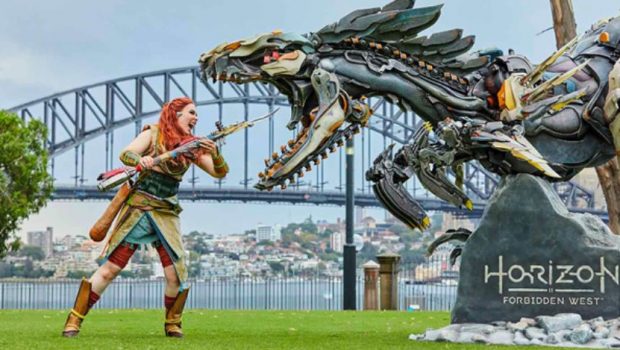 Published on October 8th, 2022 | by Adrian Gunning
Horizon Forbidden West OST: Physical pre-orders and a music video debut
Sony Interactive Entertainment Australia is pleased to announce that players can now pre-order the music of Horizon Forbidden West in physical formats.
Bastian Seelbach, Audio Director at Guerilla, has taken to the PlayStation Blog to say, "since we launched Horizon Forbidden West back in February, we've seen so many wonderful stories of people enjoying the tracks that bring so much drama and life to the game, immersing themselves into the world and joining Aloy on her captivating journey – and we are hugely grateful!
Music plays an essential role in bringing the world of Horizon to life through your speakers. From working with stellar composers to fostering the creations of our own Sound Designers, we take great care in mixing atmospheric sounds, beautifully-written lyrics, and stunning voices to amplify the storytelling our teams create."
If you want to learn more about the talented composer team, rewatch the Composer Spotlight which features behind the scenes footage and interviews about the creation of the Horizon Forbidden West soundtrack.
For more information on the soundtrack collection, visit the PlayStation Blog.
In addition, players heading to the Melbourne Convention and Exhibition Centre this weekend for PAX have the chance to check out the Clawstrider statue for themselves. Be sure to get a photo and tag Playstation Australia on your social channels.
For the latest PlayStation news, follow on Facebook, Twitter, YouTube, and Instagram.