Games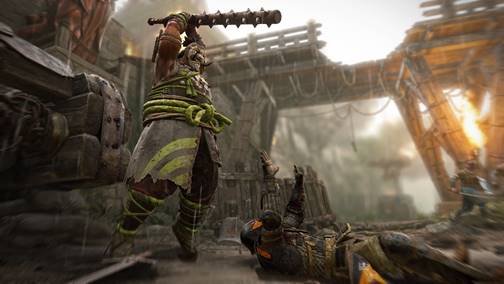 Published on January 20th, 2017 | by admin
FOR HONOR™ CLOSED BETA CONTENT REVEALED
Ubisoft has revealed the content of the upcoming For Honor Closed Beta that will take place from January 26 to 29, 2017 on all platforms. During 4 days, players will get the opportunity to experience new multiplayer content, new maps and new playable Heroes. In addition, Ubisoft released SCARS, an interactive website that allows players to travel across the stories of the For Honor warriors and get rewarded with a Closed Beta code by completing the experience.
Click below to view Closed Beta trailer.
During the Closed Beta players can discover what kind of warrior they are, by choosing amongst 9 of the 12 different Heroes from the three For Honor Factions – the bold Knights, the brutal Vikings and the enigmatic Samurai. Each Hero is unique with its own playstyle, set of armors, weapons, skills and progression. Players will confront each other in three of the five fast-paced and intense multiplayer modes of For Honor: Dominion 4v4, Brawl 2v2 and Duel 1v1, while diving into six immersive and tactical environments including 3 brand new maps. Last but not least, Closed Beta players will have the chance to try Faction War for the first time, a cross-platform and persistent meta-activity that encompasses the entire multiplayer experience of For Honor and echoes the fantasy of the massive conflict between the Knights, the Vikings and the Samurai. Fans can sign up for a chance to participate in the Closed Beta at forhonorgame.com/war.
Click below to view War of the Factions trailer.
In SCARS, For Honor's new digital experience, every scar of every weapon tells the story of the intense and bloody combat fought against great warriors. Warden, Kensei and Raider are brought face to face, crossing swords to showdown in 12 unique and exclusively realized videos. In order to honour their Heroes, participants are invited to select and customize the weapon that best represents their warrior souls. Choosing the Sword, the Axe or the Nodachi, players are able to customize three elements of the weapon, with over 192 combinations possible. Once armed, players can join the unending cycle of war and obtain their Closed Beta code. To access Scars, please visit: www.forhonorgame.com/scars