Films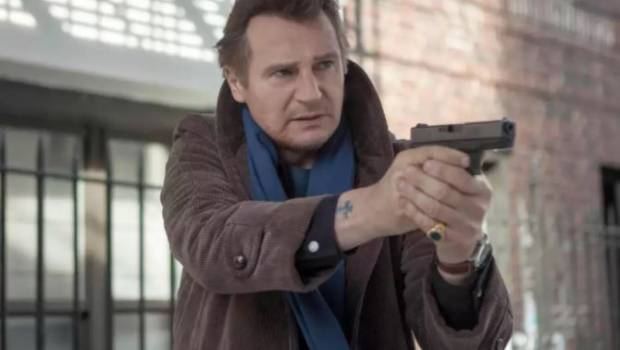 Published on October 23rd, 2020 | by Curtis Mayfield
Honest Thief – Film Review
Reviewed by Curtis Mayfield M-H on 18th of October 2020
Rialto presents a film by Mark Williams
Written by Mark Williams and Steve Allrich
Produced by Mark Williams, Myles Nestel, Tai Duncan, and Craig Chapman
Starring: Liam Neeson, Kate Walsh, Jai Courtney, Anthony Ramos, and Jeffrey Donovan
Music by Mar Isham
Cinematography: Shelly Johnson
Edited by Michael P. Shawver
Running Time: 99 minutes
Rating: M
Release Date: the 22nd of October 2020
It is a tale as old as time. Liam Neeson plays an unassuming badass and then someone crosses his path. His daughter is kidnapped, his wife is kidnapped, or his plane is hijacked. This formula has worked well until recently. If you haven't already, check out the hidden gem Cold Pursuit (2019). For now, Honest Thief is the latest entry in the 'old-man-action' genre. It introduces Tom Carter (Neeson), a lone bank robber who only breaks into big name banks at night when no one is present. No guns, no terrified bank tellers, no worries!
Carter is established as a criminal with a heart of gold. After a decade-long career and no arrests, the 'in and out bandit' stashes $9 million in stolen greenbacks in a storage facility run by the quirky Annie (Kate Walsh). You can already sense the groans from the audience when the sixty-eight‑year-old Neeson has a 'meet-cute' with the much younger Walsh. This is one of many clichés included in the storytelling.
The lone cliché this bank robber story avoids is the 'one final job' device every career criminal undertakes before riding off into the sunset. Well, it almost avoids this trope. Tom wants the opposite of a final crime spree. After dating Annie date for a year, he decides it is time to come clean with her and the law. He opts for a clean slate by picking up the phone (Taken vibes anyone?) and calling the FBI to turn himself in. Grizzled agent Sam Baker (Robert Patrick) takes the call, but he doesn't believe Tom is in the bank robber the FBI has pursued for the last ten years.
Instead, two younger agents are dispatched. Agents Hall (Anthony Ramos) and Nivens (Jai Courtney) are wrangled into doing the kiddie work and checking if Tom is telling the truth. When the two agents realise there is a storage unit filled with crisp dollar bills, they decide to kill Tom and take the money. Oh boy. Wrong move, young whippersnappers! Tom is angry and has a very particular set of skills to deal with young troublemakers. The bullets and cheesy dialogue fly as the cat and mouse chase between Tom, Annie, and the two corrupt FBI agents intensifies.
I wish I could say that the story is garbage, but the action is worthwhile. All up though, Honest Thief is one big cluster-fudge of terrible filmmaking choices. Kate Walsh is wasted playing the part of the walking-talking exhibition machine. 'Oh you know Tom from the marines?' If you have seen Walsh in the television series Umbrella Academy, you know she deserves better material than this. Her comedic charm and Neeson's brilliant dark tone fail to meld cohesively. Neeson is not poor in this movie but watching him try to match Walsh's comedic levels resembles his cameo in Life's Too Short (YouTube it for a good laugh). Similarly, Tom's quick transition from playful banter with Annie to a story about his parents' death is unintentionally comical.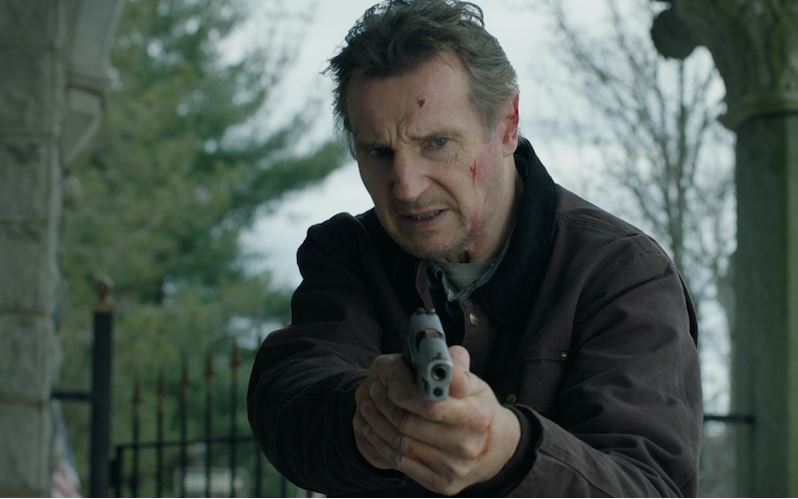 Honest Thief's greatest flaw is that its overflow of moving parts dilutes the clarity of its genre. Kate Walsh brings a comedic range to this far-fetched story while Liam Neeson's gravely seriousness pulls the movie in the opposite direction. Director Mark Williams also fails to show his best work and needs to compete. For the record, Williams' best efforts involved co-creating the fan favourite television show Ozark. Consequently, it is odd he cannot bring that same flavour to this action piece.
Casting a more flexible actor like Sam Rockwell in the lead role may have improved proceedings. Instead, this diluted version of Hell or High Water (2016) misses every opportunity to make a half-decent film. While playing in cinemas, it is not worth venturing out into the world to see. 2020 has been a bad year for everyone and that includes the movie business. Honestly, audiences deserve a better movie-going experience if they are, like Neeson himself, going to risk their life and limbs.
Summary: A diluted version of Hell or High Water that misses every opportunity to make a half-decent film.