PC Games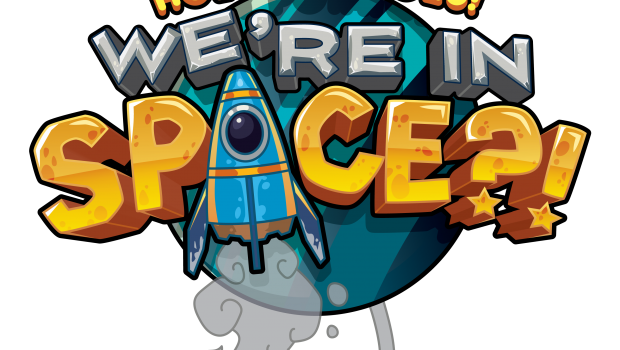 Published on March 1st, 2017 | by Lyla Saudi
Holy Potatoes! We're in Space?! PC Review
Summary: A game where you manage your own spaceship while hurtling through a spud filled universe.
Set in the vast depths of space, in this adventure game you will explore a veggie filled universe with two spud sisters Cassie and Fay on their journey to rescue their grandfather. Developed by Daylight Studios, this game features resource management elements and turn-based combat wrapped up in a fun and quirky storyline. In Holy Potatoes! We're in Space?! you will explore an endless variety of planets, stars and galaxies, manage your spaceship, defeat your enemies, and save the day.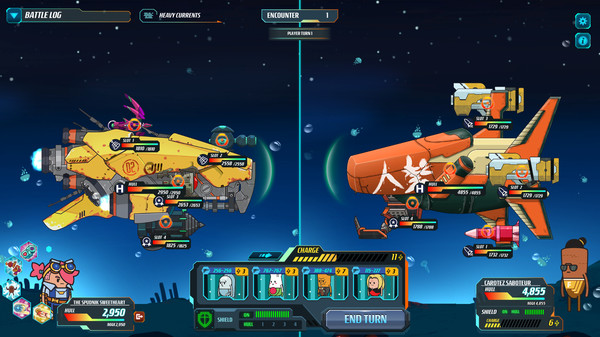 Grandfather Jiji has been locked up by the evil federation 'The Eclipse' and it is up to sisters Cassie and Fay to find and rescue him. Managing your crew aboard the 'Spud Muffin' (yes, you can name your ship), you will explore a large variety of planets in the search for resources to build weapons capable of taking down your extraterrestrial enemies, including evil galactic broccoli, obnoxious onions, warping space cats and zany zucchinis (just to name a few). Oh and as in all good resource management games you will find time for plenty of exploration on the side too.
Amongst the resources are objectives, treasures and other collectables that you can choose to take on board, but be warned not all treasure is good treasure as bombs and other disguised forms of evil can wreak havoc to your ship. And that isn't the only thing you need to worry about as you will also need to stay one step ahead of the Eclipse bounty hunters, Starchy and Hash, who, as time ticks by will come closer to catching you and throwing you in prison too. Game Over.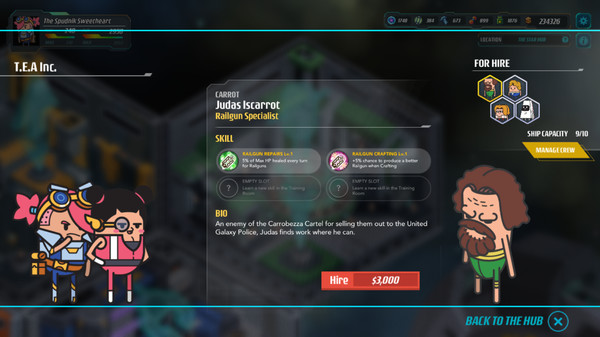 Instructions in the form of a mini tutorial will guide you through the startup of the game but will not save your progress until you make it through to the first chapter (which can take a bit of time if you are new to the game). Navigation is simple using the mouse to point, click and drag, allowing you to manage items, select objects, and fire weapons. However it is the humorous dialogue full of pop culture references, puns, and witty banter which really makes the game.
You can manage and train your crew (who will sometimes need TLC in the therapy room after a battle), research technology and upgrade your ship's components to further your exploration and preparation for battle. Gathering resources and getting paid in $tarch (space money) will help but be careful to not over spend too early (like I did) as you will quickly run out of ways to defend yourself and complete objectives.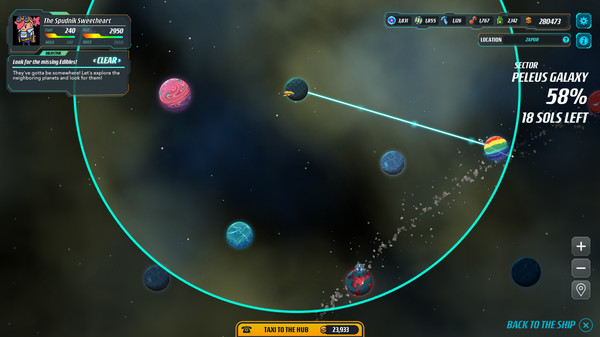 Completing objectives will help you move onto the next chapter in the game and further the very weird yet interesting storyline (I mean they are a bunch of vegetables in space after all). A map will highlight your next objectives along with information about planets, level of difficulty, and the weather (which is a cute touch).
You are very limited with turns in exploring the galaxies which can become frustrating when you are low on resources and $tarch, especially when you know you are about to come across a boss level.  And these boss levels can be mean! The turn based battle system is simple, which includes the use of your range of crafted weapons and special skills acquired along the way. However, early on this can become a bit repetitive for simple objectives as there is only so much you can do when you are limited with resources and turns.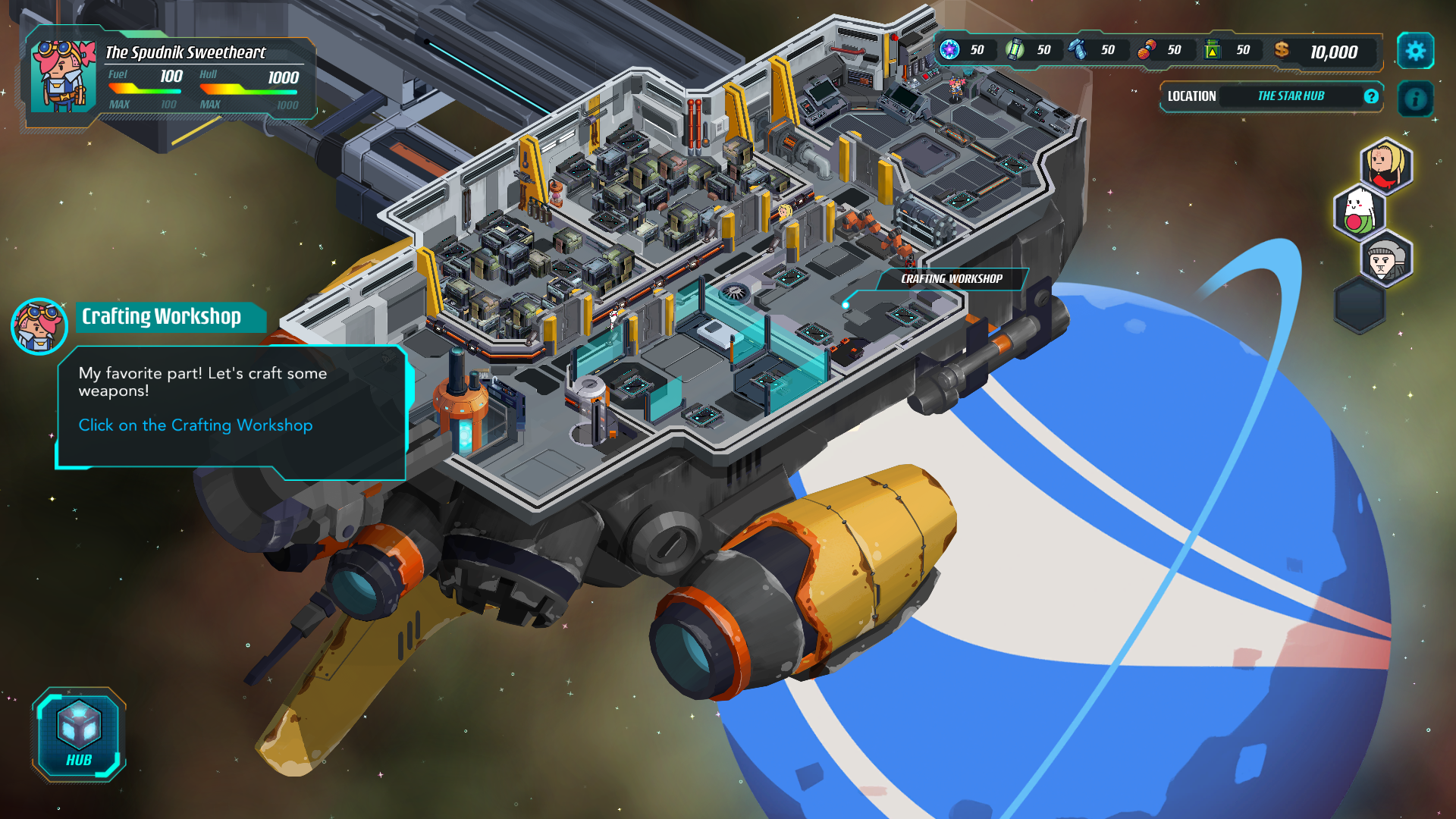 Graphics & Audio
There are a lot of elements within the layout of the ship and the menu screen that is initially overwhelming but you will get the hang of it. The drawings are simple, fun and colourful, with a hint of Japanese anime in the reactions of the characters. There is no spoken dialogue (just text with a typewriter effect) but the music is upbeat with a space themed vibe (think Star Wars and Firefly) and the sound effects are cute and quirky.
Final Thoughts?
Holy Potatoes! We're in Space?! Is a very cute game that balances turn based strategy with lots of fun humour, pop culture references, and witty puns.  At times if you spend all your money and resources early on it can becoming frustrating and repetitive to build them back up (especially when you face the challenging 'boss' levels) but I definitely enjoyed the quirkiness of the storyline. It really is what made this game great fun!
Game Details
Title: Holy Potatoes! We're in Space?!
Developer: Daylight Studios
Publisher: Daedalic Entertainment
Genre: Adventure, Indie, Simulation
Platform: PC – Steam, Single Player
Released: February 15th, 2017