Games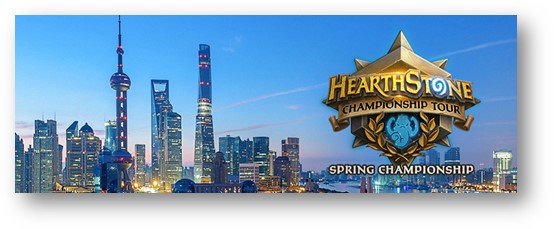 Published on July 11th, 2017 | by Admin
Hoej is the 2017 Hearthstone Spring Champion!
The Hearthstone Championship Tour Spring Championship has come to an epic conclusion, seeding four additional players to the World Championship in early 2018. Congratulations to Hoej (photo attached), who took first place and claimed the title as the 2017 HCT Spring Champion.
A total of eight players are now qualified for the World Championship – four from the Winter Championship, and four from Spring.
Unfortunately for the Chinese hopefuls, no players from the host region for the Spring Championship made it out of groups. The Europe region had a strong showing with three players making it through to semifinals, and two to the finals. Australia's Paul "CitizenNappa" Yang and New Zealand's Ki Yin "Mage" So qualified to represent the region, with both toppling big name opponents, before finishing in the top 8.
Results:
1st – $60,000 USD and an invitation to the World Championship
Kasper "Hoej" Nielsen, a Denmark native, has had many strong showings in Hearthstone tournaments, including several top 8, 6, and 4 finishes dating back to 2015. This qualification to the World Championship is a career high for Hoej.
2nd  – $40,000 USD and an invitation to the World Championship
Aleksander "Kolento" Malsh of Ukraine is arguably one of the most accomplished players in the game's history. While many players favoured either control or aggro lineups, Kolento brought a well-rounded deck list, eliminating the possibility of any direct counters.
3rd / 4th   $20,000 USD and an invitation to the World Championship
Anthony "Ant" Trevino of California has been a high finishing ladder player for years, but hasn't made a major tournament showing since 2014. This is a career high for Ant. Check out his hometown video here.
Yevhenii "Neirea" Shumilin was only one match away from qualifying for the 2017 World Championship during the winter season. The stakes were high, but Neirea redeemed himself and clinched his ticket to Worlds this season.
Event photographs: https://blizzard.gamespress.com/Esports-Hearthstone#?tab=photos
Tournament results: https://us.battle.net/hearthstone/en/esports/tournament/hct-spring-championship-2017
VODs available at: www.twitch.tv/playhearthstone