Books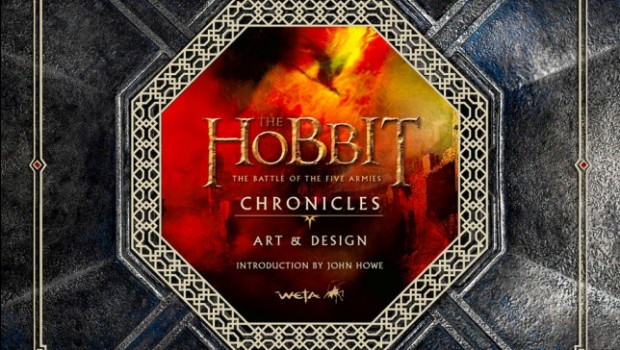 Published on December 17th, 2014 | by admin
The Hobbit: The Battle of the Five Armies – Chronicles: Art & Design
The Hobbit: The Battle of the Five Armies Chronicles – Art & Design is packed to bursting with more than 1,800 pieces of conceptual artwork created for the epic final instalment of Peter Jackson's film adaptation of J.R.R. Tolkien's The Hobbit.
From Lake-town and Dol Guldur to Dale and Ravenhill, each section is richly illustrated with concept art depicting creatures, costumes, armour, props and environment design hand-picked by the artists themselves from the Dragon's hoard of artwork generated for the film.
This fifth volume in The Hobbit: Chronicles series has been created in full collaboration with key members of the production's creative team to ensure the most comprehensive and authentic film companion possible.
About Weta Workshop
Weta Workshop is a multi-award winning conceptual design and physical manufacturing facility servicing the world's entertainment and creative industries. Weta Workshop houses a range of disciplines under one roof – including conceptual design, weapons, armour & chainmaille, specialist props, vehicles, specialty costumes, models & miniatures, special makeup & prosthetics, public art & displays.