Games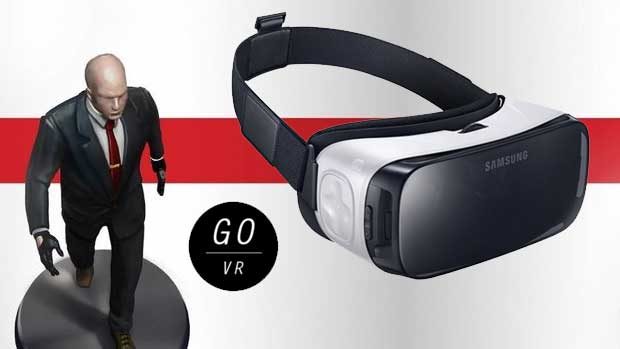 Published on June 5th, 2016 | by James Wright
Hitman GO: VR Edition Review
Summary: Hitman GO: VR Edition really showcases the Gear VR and takes this tablet game to a whole new level with virtual reality!
Virtual Reality is finally here and more importantly, it's quite affordable, especially when it comes to the Gear VR which is a portable headset from Samsung and is very immersive and entertaining experience. Although there are units which are far more expensive such as the Oculus Rift or HTC's Vive, the Gear VR is still an impressive piece of technology but big name games are unfortunately a little limited on this unit.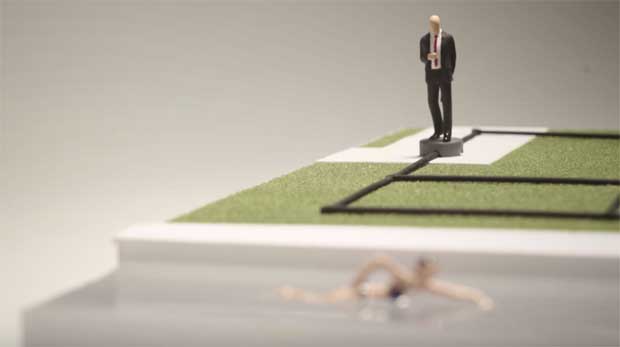 However, one game to make the transition to the Samsung Gear VR is Hitman GO: VR Edition (also available on the Oculus) which creates this almost boardgame approach to this hit franchise that worked exceptionally well on a tablet and now it's received a VR makeover that lets you explore the world much more closely. At its core, the game is an amalgam of a tabletop game meets video game which actually works relatively well as you navigate the environment and embark on a variety of different, challenging and fun missions.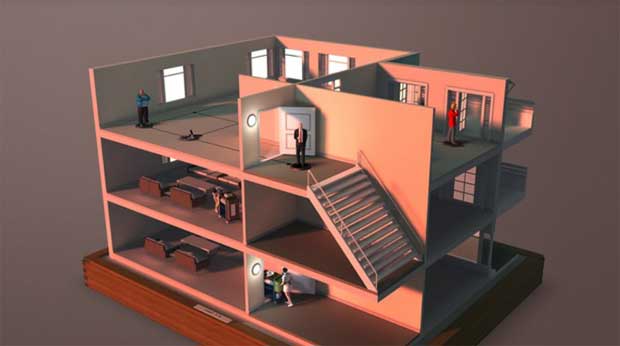 The premise behind Hitman GO is to move Agent 47 from A to B on the various maps and more importantly, be undetected by the guards that patrol the areas. You also have certain tasks to complete, including taking out hits, killing guards, wearing disguises and employing a variety of other entertaining activities as you channel your inner hitman or woman. However on the Gear VR, the experience is more close and personal as you are almost part of this gaming environment. Like the tablet, you can zoom and rotate the map in order to get the best vantage point and needless to say, it's quite an experience on the Gear VR.
Although I have played the original game, it does take some time getting use to the virtual reality experience as it's not a static experience because you need to move your head in order to interact with the gaming world. This makes it quite a dynamic game and does require you to create new strategies in how to play the game opposed to the original Given that, it can become a little problematic at times, particularly using the controls on the side of the Gear VR so practice does help as you control Agent 47. With that said, the head tracking does work well which really allows you to get fully immersed into the world of Hitman Go. And with over 90 missions, you'll be playing this game for quite a time!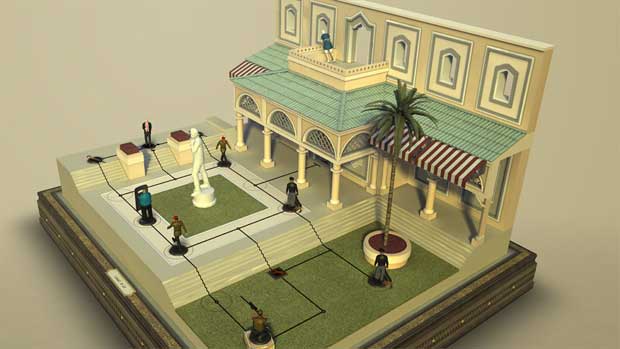 Graphics, VR Experience & Audio
Graphically, Hitman GO: VR Edition is a relatively detailed game and looks amazing in the world of virtual reality. I love how the developers have successfully created that tabletop approach but interacting with the world is quite intuitive on the Gear VR as it's like you're actually there. Audio works hand-in-hand with the game and helps with the overall immersive factor of the title, so headphones are needed. All in all, the graphics, VR experience, audio and gameplay create a thoroughly engaging virtual reality game on the Samsung Gear VR.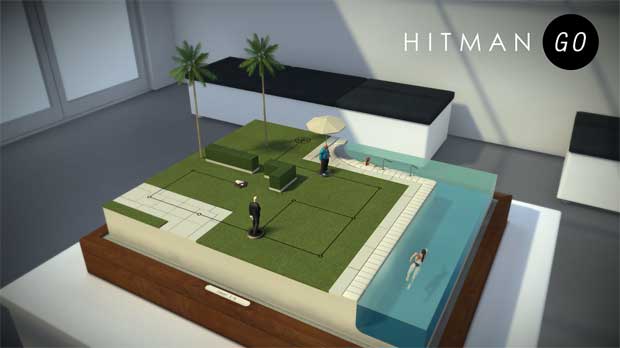 Final Thoughts?
Hitman GO: VR Edition boasts all 91 levels of the tablet game and takes this title to a whole new level with the inclusion of virtual reality. Furthermore, it contains all updates which include Opera, Airport and the St. Petersburg boxes which makes this a one-off purchase for your Gear VR. So if you're looking for a challenge that is also a pretty darn good game, then check out the Hitman GO: VR Edition and get lost in the world of Agent 47 courtesy of virtual reality.
Recommended!