PS4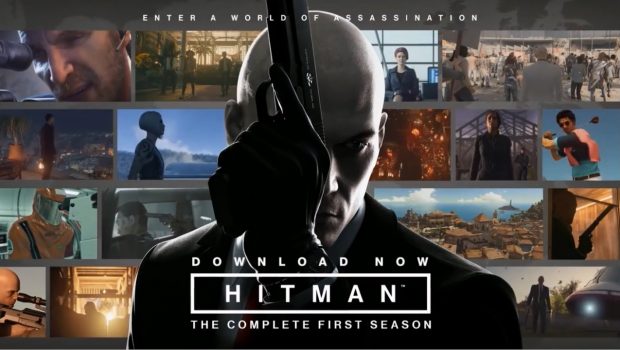 Published on January 31st, 2017 | by Sean Warhurst
Hitman: The Complete First Season PS4 Review
Summary: Hitman: The Complete First Season is the perfect way to harmlessly tamp down that homicidal rage most of us have after a long day in the salt mines.
Everyone's favourite slap-headed assassin is back, better than ever and with a few new additions in Hitman: The Complete First Season, a collection of all of the episodic chapters released since the game first launched in March 2016 and returned the series to its rightful place as the number one murder simulator after 2012's abysmal Blood Money.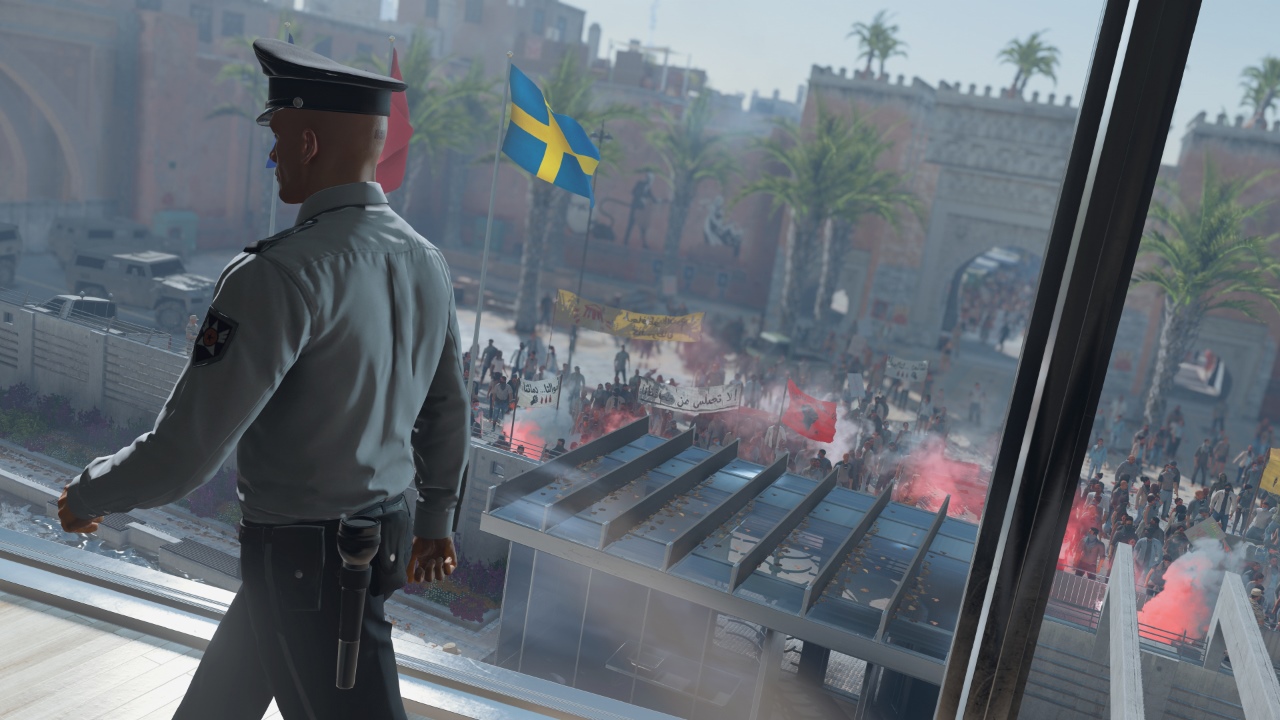 Having all of the missions immediately accessible certainly, for me at least, feels better than diligently waiting for each episode to drop, as robust and replayable as they all turned out to be… Often you'd run through a level each time, experimenting with different disguises and methods of dispatching your targets and be champing at the bit for more surreptitious body tossing only to have to hold off until the next release – Hitman: The Complete First Season negates all of this and feels like a much more well-rounded and paced game as a result.
We've already reviewed each episode individually but here's the Cliff Notes version: Hitman puts you back in the shoes of the titular killer for hire, turning back the clock to when Agent 47 first meets series stalwart Diana Burnwood and is put through his paces to see whether or not he is truly ICA material.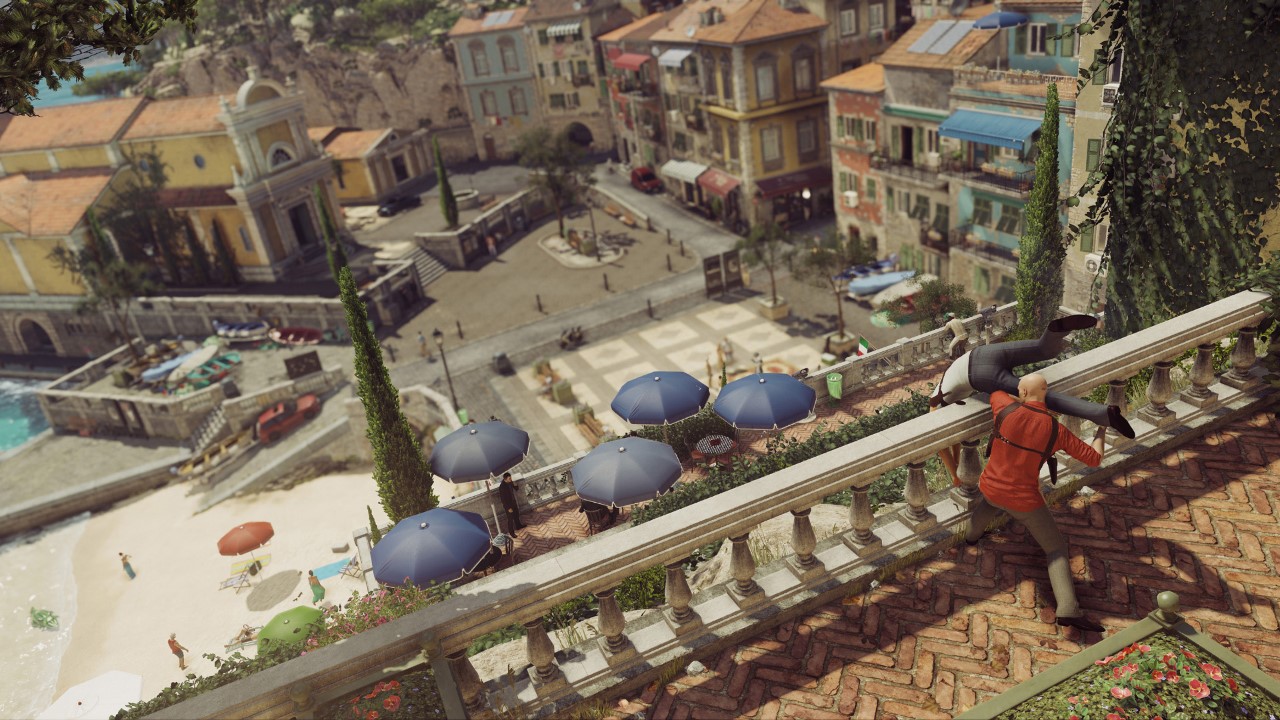 The opening stage gently introduces you the game's mechanics, although it is a little restrictive the very first time around; tasked with infiltrating a party aboard a yacht in Sydney, you practically have to follow Diana's "suggestions" to a T or things will go balls up pretty quickly. This inflexibility is at odds with the open-ended philosophy of the series and initially worried me a little. When I tried to bypass a few of the steps by posing as a security guard I immediately aroused suspicion and couldn't progress past a certain point without raising the alarms.
Thankfully, any fears raised by the restrictive nature of the tutorial were immediately allayed when, upon completion, Diana instructed me to attempt the mission again, this time completely unbound by constraints. Each stage features a series of challenges that you can attempt to tick off as you work your way to your contract but, if you so desire, you can tackle the job at hand in almost any way you can think of… The freedom of choice has well and truly returned in full force.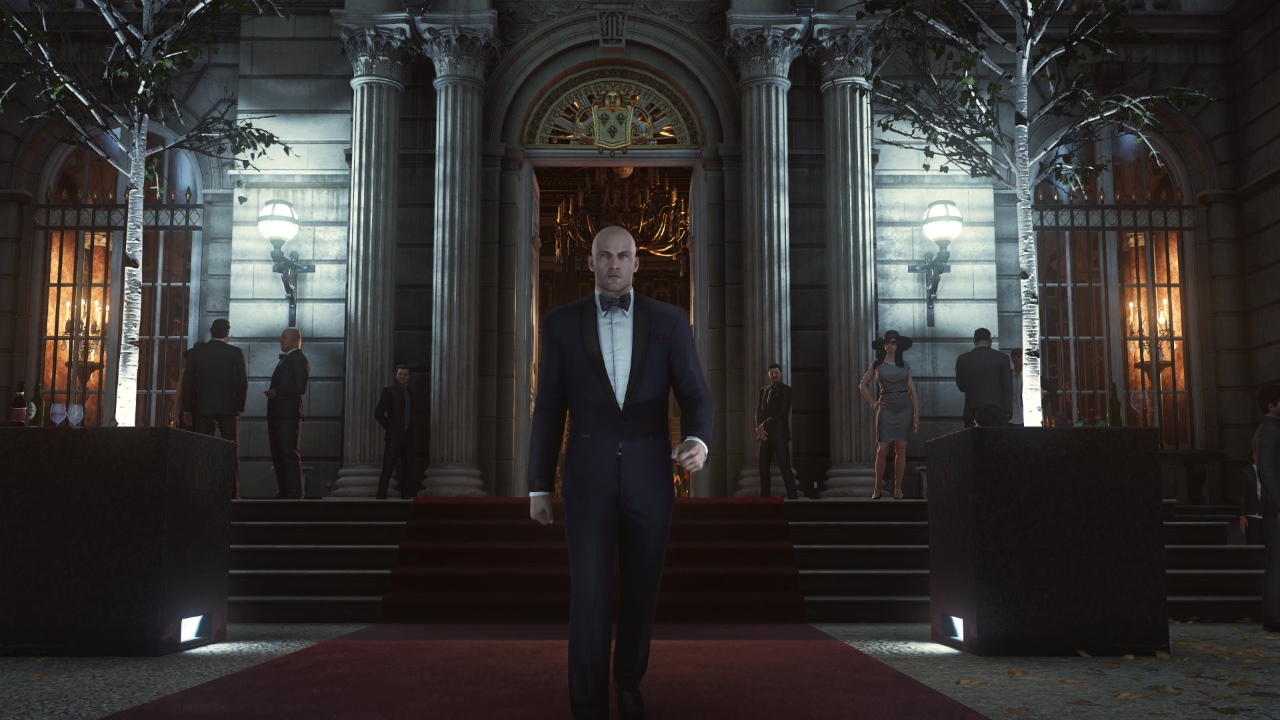 Once you've mastered the basics you'll be jetsetting across the globe to exotic locations such as a Parisian Fashion Show, the cobblestone streets of an Italian coastal village, luxurious Bangkok clubs and a dusty miltia camp in Colorado and this is when the game really opens up and you get a full understanding of the tools and methods at your disposal. Using the instinct mode highlights your target and ensures that you're free to focus on crafting ingenious ways of slaughtering people rather than wandering about myopically trying to keep tabs on your prey.
In terms of controls, you quickly adapt to the scheme and will be stealthily popping off all and sundry from the shadows within minutes; context sensitive controls ensure that you won't be frantically flipping through your inventory when the dookie hits the fan and, overall, feel natural and responsive.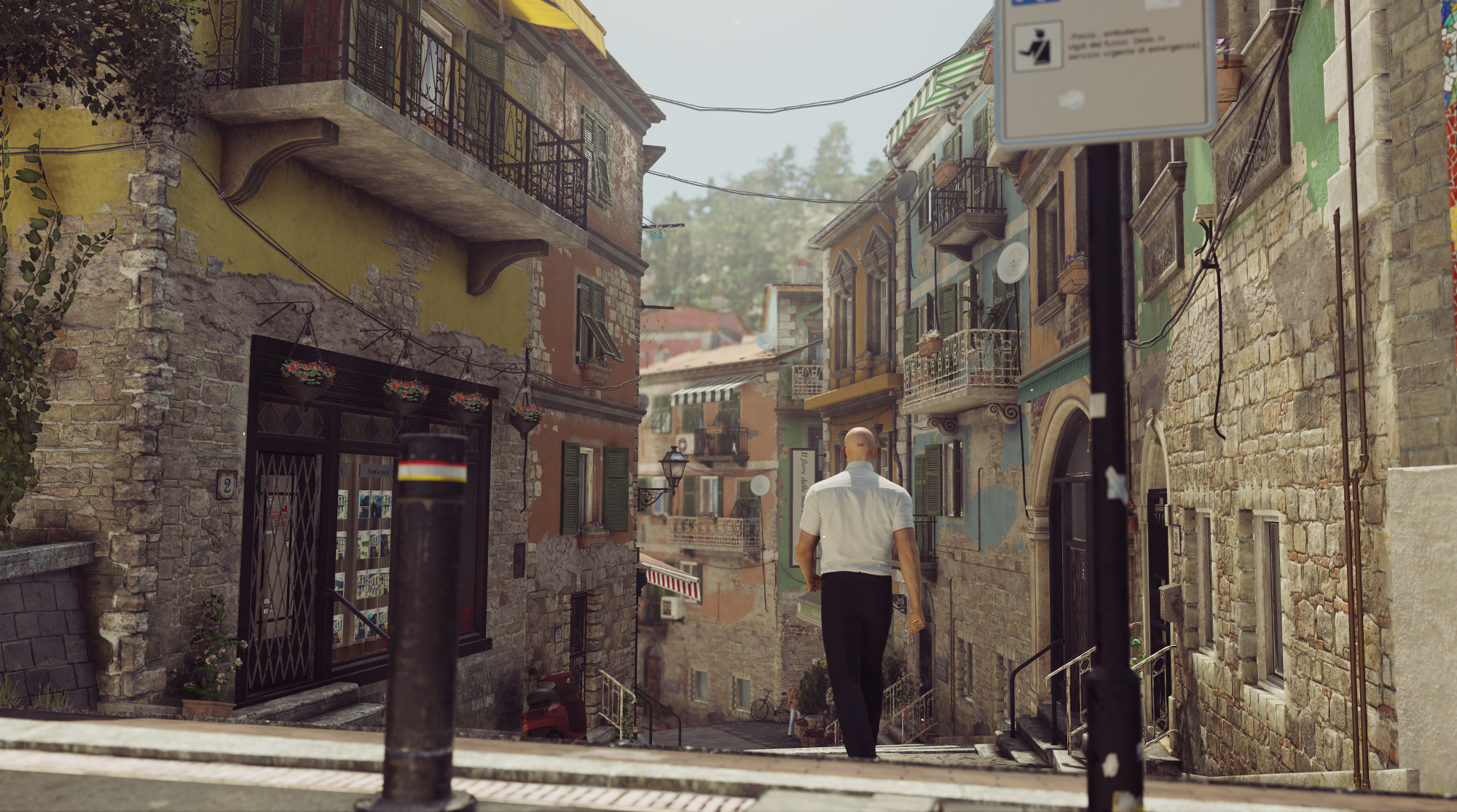 In all there are seven locations for Agent 47 to garrotte his way through – The cruise party in Sydney and the Fashion show form the opening chapter, Sapienza, Marrakesh and Bangkok's Club 27 make up two, three and four and the game is closed out with forays into Colorado and Hokkaido. There's a delightful visual and atmospheric difference between the locations, making them all distinct to play through; the variety of different mission types that take place withing these levels is staggering and even now there's new content being added, with a professional difficulty mode and a new mission titled "Landslide" set in Sapienza dropping on Jan 31st as part of a free update.
Professional difficulty does exactly what it says on the box, offering up a more realistic and challenging experience for series veterans; available once you reach Mastery Level 20 for each stage, this mode sees guards pick up easier on disguises and sounds such as footsteps, an increase in security cameras, reduced saves and much more, while Landslide sees Agent 47 stalking a shady businessman during a concert set against the backdrop of a twilight Sapienza.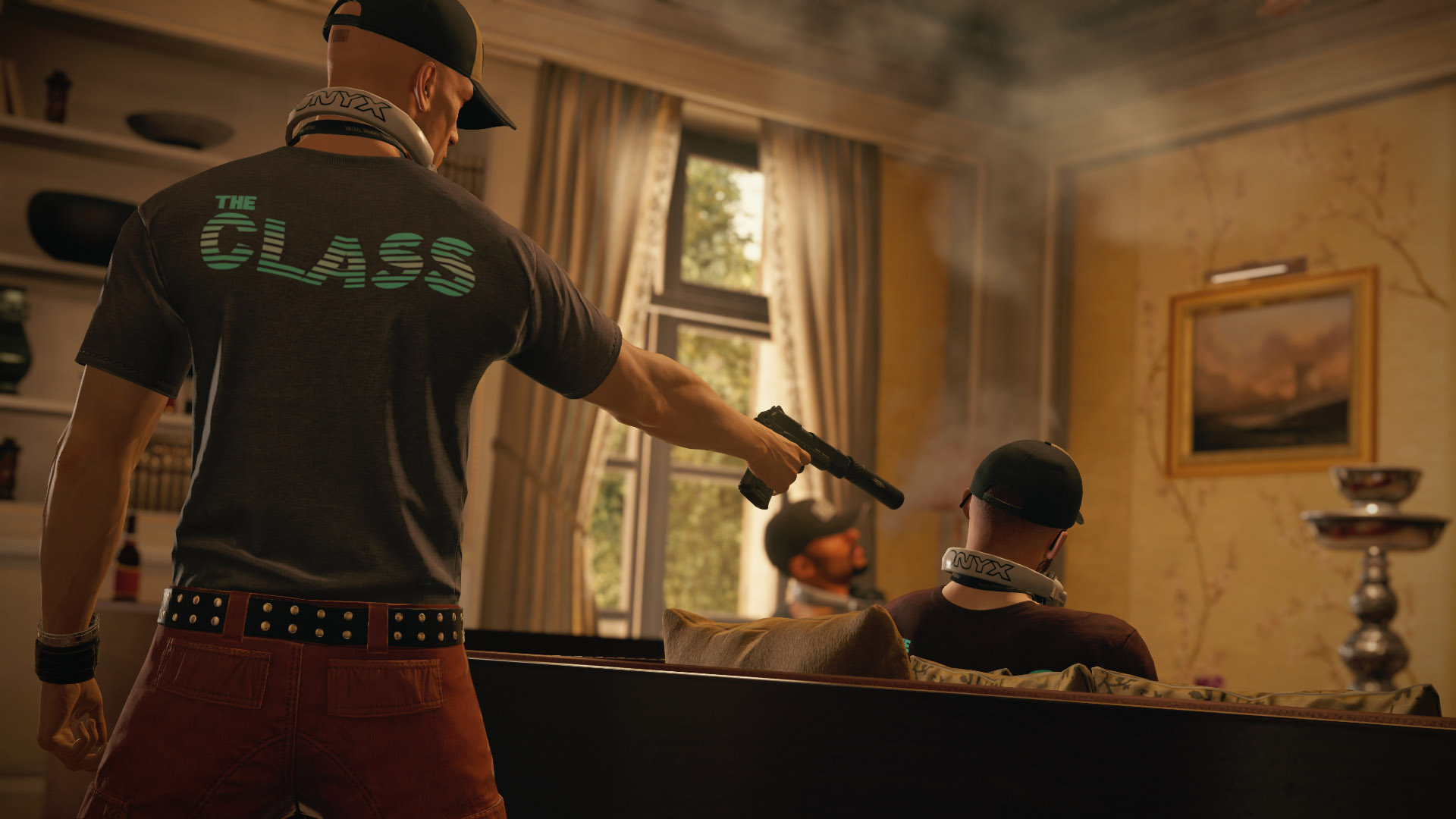 Graphics and Audio
Hitman looks pretty dang impressive, even if the character models can sometimes appear a little under-detailed. The stunning vistas you find yourself hunting targets in are presented in impeccable detail and genuinely feel like authentic representations of the desired locales.
Audio is also top notch, especially the inane chatter coming from the crowd as you make your way around, really selling the atmosphere and showcasing IO's excellent audio mastering work
Technically there are a few hiccups here and there, but the only one that really impacted my time with the game was frequently staring into the abyss of endless loading.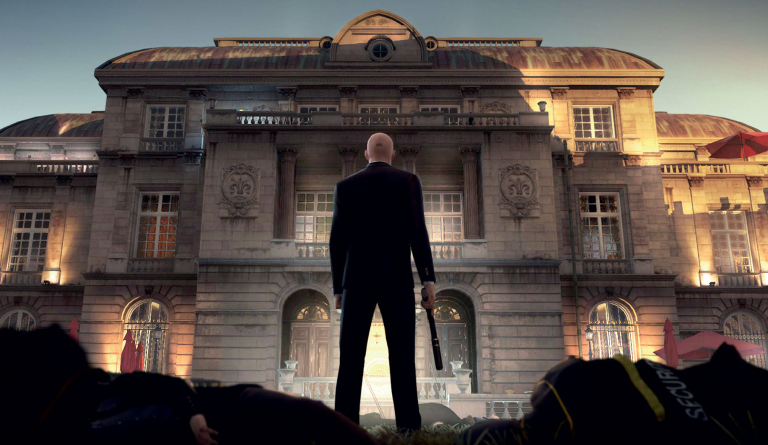 Final Thought
Hitman: The Complete First Season offers up the entire homicidal experience in one tidy package and is an easy recommend if you dig the stealth genre or open-ended games with a myriad of ways to approach a mission.
The storyline, which is a tad more involved than I touched on earlier, still manages to somehow feel undercooked but when the gameplay is so sublime I can easily forgive any narrative shortcomings.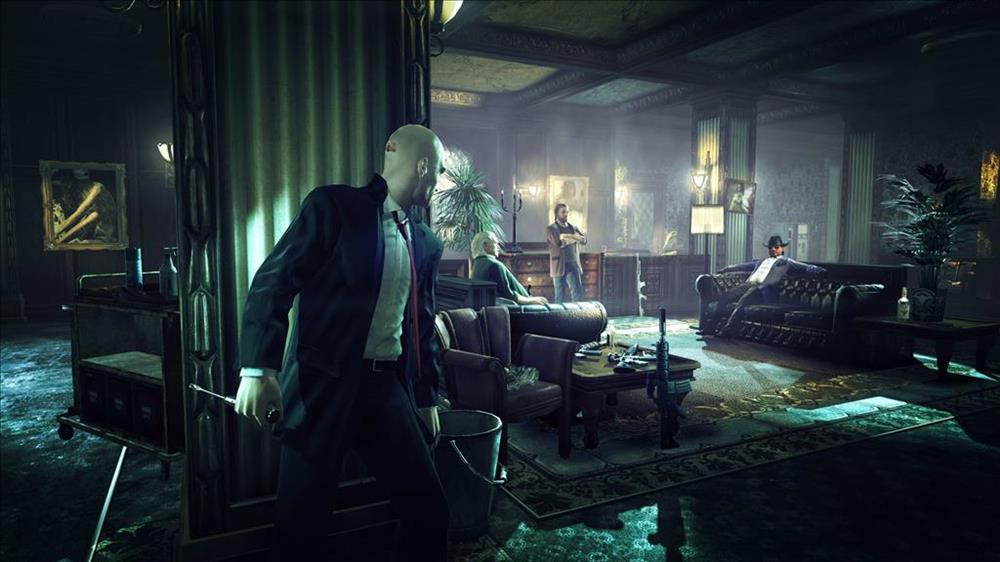 The extra content adds a heap of replayability to a game that's already bursting at the seams with it and stands as a defiant return to form for a series that many, myself included, had dismissed as anachronistic.
Available both digitally and finally as a physical release, Hitman: The Complete First Season is the perfect way to harmlessly tamp down that homicidal rage most of us have after a long day in the salt mines… What? Surely it's not just me that feels that way, right?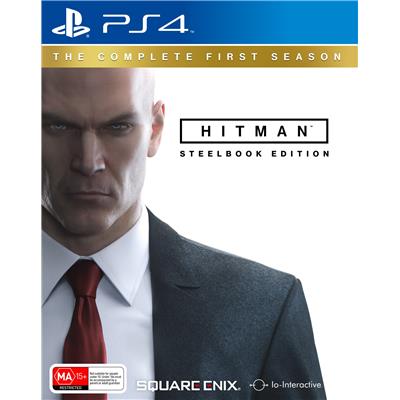 Primary Format – Games – PlayStation 4 (Reviewed), Xbox One
Game Genre – Stealth/Action
Rating – MA15+
Game Developer – IO Interactive
Game Publisher – Square Enix
Reviewer – Sean Warhurst