Games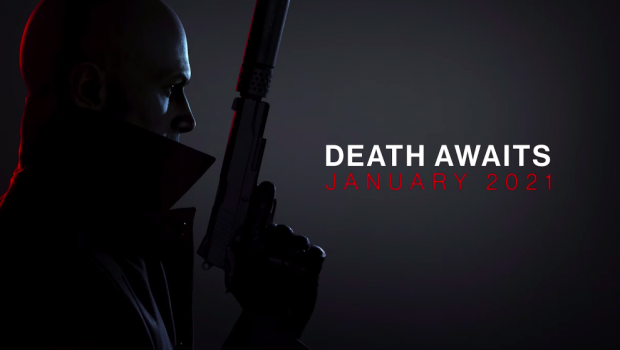 Published on November 3rd, 2020 | by Adrian Gunning
Hitman 3 | Square Enix and IO Interactive partner to distribute Hitman 3 across ANZ
Square Enix Ltd. and IO Interactive are proud to announce their partnership to distribute physical copies of the next game in the acclaimed blockbuster franchise HITMAN 3,  on the PlayStation®5 System, PlayStation®4, Xbox Series X|S, and Xbox One on the same date as the digital launch, 20th January, 2021. 
The latest HITMAN 3 trailer can be viewed here: https://www.youtube.com/watch?v=srCtPsZnJW8&ab_
In addition to countries across Europe, Square Enix will distribute the game in the Middle East, Africa, and Australasia. Gamers who want to reserve their copy can pre-order the Standard or Deluxe physical edition of HITMAN 3 at https://hitman.com/global/buy. All players who pre-order any edition of HITMAN 3 at participating retailers will receive the Trinity Pack, which includes 9 in-game items including suits, briefcases, and weapons from the entire World of Assassination trilogy. In addition to pre-order perks, gamers that purchase the physical HITMAN 3 Deluxe Edition will have access to exclusive in-game and behind-the-scenes content including:
Deluxe Escalation Contracts
Deluxe Suits and Items
Digital Soundtrack* (internet access required)
Digital "World of HITMAN" Book* (internet access required)
Director Commentary (Mission Introduction)
*Internet access and a free IOI Account required to redeem the Digital Soundtrack and the digital "World of Hitman" book. For more information, please visit https://hitman.com/global/buy
IO Interactive also confirmed that HITMAN 3 players will be able to upgrade from current-gen versions of the game to next-gen versions at no additional cost
Additionally, for the first time, players will be able to experience the World of Assassination in VR with PlayStation VR support.  PlayStation VR support lets you stand face-to-face with your targets and look them in the eyes, blend-in to a busy crowd and hear the chatter and conversations happening around you and interact with items using your hands. 20+ locations from the World of Assassination trilogy are supported in VR when played in HITMAN 3.