Hardware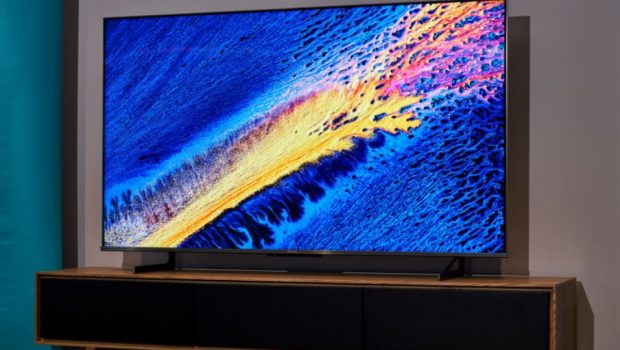 Published on January 5th, 2022 | by Adrian Gunning
Hisense continues expansion of Laser range with 100 and 120-inch options for 2022
Coinciding with the 2022 Consumer Electronics Shows (CES) from 5-7 January, Hisense Australia, a global leader in consumer electronics and home entertainment, has today announced its continued expansion of its premium Laser TV and Laser Cinema range with the unveiling of the highly-anticipated 120-inch TriChroma Laser Cinema (120L9G).
Nick Peters, Head of Marketing, Hisense Australia said: "The last 18 months have seen the modern television evolve into a hub for home entertainment with on demand streaming services, content and movies now considered everyday staples. Our Laser TV and Laser Cinema range allows us to deliver Hisense customers a viewing experience that truly delights.
"As a market leader and manufacturer of premium appliances, we've paid close attention to the needs of our consumers, and the 120-inch TriChroma Laser Cinema is testment to this. Equipped with class-leading technology within both the console and screen, the TriChroma Laser delivers an end-to-end entertainment experience that exceeds expectations of the modern Australian household."
Continued innovation in the Laser Technology
The 2022 expansion of the Hisense Laser range represents further investment into creating the ultimate viewing experience for Hisense customers. From single laser short-throw techology, to tri-laser, Hisense is an established leader in the category with over a decade of experience and 1300 plus patents.
"In 2022 and beyond, customers can expect to see further innovation from Hisense, from size and resolution and advancements in cinema technology, it's all part of our continued investment in R&D in Laser Technology," continued Peters.
Bigger, brighter colours for Australian homes
The expanded range of premium products perfectly complement the way Australians like to view content. From the brand new 120-inch TriChroma Laser Cinema, consumers can expect even higher resolution, sharper content and crisp images that are true to life from anywhere in the home.
Life-like picture quality is supported by microsecond-level processor response times, and the addition of Motion Estimation/Motion Compensation (MEMC) technology allows for smooth motion of fast moving images, further enhancing the viewing experience of content across all genres from live sport and action movies, to gaming.
Featuring TriChroma X-Fusion Laser Light technology, the 120L9G sets the benchmark for TV colour performance, projecting high resolution imagery on a 120-inch ambient light rejection screen (ALR) with ease.
Available in major retailers across Australia from April 2022. For more information, visit https://ces2022.hisense.com.au