Hardware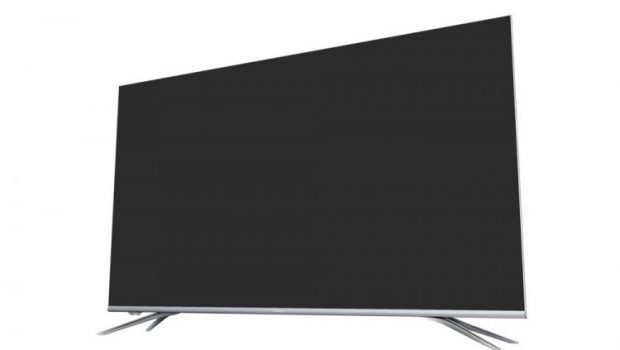 Published on April 16th, 2019 | by Admin
Hisense Australia Unveils Pricing and Availability for 2019 Smart TV Range
Hisense Australia today announces its 2019 Smart Television range will hit Australian shores from May 2019 onwards. The next generation of its popular ULED TVs will feature Hisense's proprietary smart TV Operating System (OS), VIDAA U3.0 AI. Hisense will also introduce an Android TV to its 2019 line up.
Andre Iannuzzi, Head of Marketing at Hisense Australia, said: "At Hisense, we're committed to bringing Australians the highest quality televisions that are packed with the best technology and features. To this end, we're proud to be offering Dolby Vision HDR and Dolby Atmos across our suite of ULED TVs, offering Australians a cinema-like experience at home no matter their budget."
"We're very excited to be bringing our latest ULED range to market. We are confident it will continue to be a competitive option for consumers as Hisense relentlessly pushes the boundaries in picture and sound quality while incorporating the latest AI and voice control technology," added Iannuzzi.
Cinema Experience
Elevating picture and sound quality to new heights, the 2019 range of Hisense ULED TVs combine leading technologies, Dolby Vision HDR and Dolby Atmos, which together ensure content is portrayed as accurately and true-to-life as possible, resulting in a mesmerising cinema-like viewing experience. Quantum Dot***, Wide Colour Gamut, and Ultra Local Dimming continue to be key picture technologies Hisense is bringing to Australians this year.
It's Really Smart
Featuring across the wider ULED and UHD range is Hisense's new OS, VIDAA U3.0 AI, which includes the integration of artificial intelligence (AI) and voice control technology. The new OS comes with Amazon Alexa built-in*, which means users can take advantage of its voice control functionality with or without an Echo device. Performance is also optimised with Hisense latest processor Hi-View Pro, which delivers an even faster boot time, and Bluetooth connectivity added to the ULED range.
Hisense's new TV line up will also include its Android TV offering, providing Australians with another smart TV platform option. The Hisense Android TV will feature Dolby Vision HDR, as well as Ultra Local Dimming, and Bluetooth connectivity. Further, customers will have access to hundreds of apps via the Google Play store**.
Easy As
The new range of Hisense TV's brings in a new era of convenience to Australian homes than ever before. Users can connect their Bluetooth headphones/speakers straight to the new ULED TV's or pair their TV with Hisense's upcoming sound bar range. Accessing users' favourite content has never been so convenient, the new Hisense range can easily be powered on directly to Netflix and YouTube via dedicated buttons on the remote. Should customers be unable to locate their remote, they can easily control all aspects of their TV and share photos/videos straight from their phone to the TV via the RemoteNOW app.
Hisense's new range will go on sale via all major electronics retailers across Australia, from May onwards. Details regarding Hisense's 2019 range pricing and availability are listed below.
Model
Key Features
Availability
Pricing
R6 (85"+, 75", 65", 55", 50", 43")

100 Smooth Motion Rate
Ultra-High Definition
HDR10
Precision Colour
Over 1 Billion Colours
Super Contrast
VIDAA U3.0 AI Smart TV
Alexa Enabled
RemoteNow Ready
PVR Recording
USB Playback
Sports Mode
Game Mode

Early-May
85R6 –
To be confirmed75R6 – $299965R6 – $1849

55R6 – $1399

50R6 – $1199

43R6 – $849

Series G (65", 55", 50")

100 Smooth Motion Rate
Ultra-High Definition
Dolby Vision HDR
Precision Colour
Over 1 Billion Colours
Ultra-Local Dimming
Bluetooth
Android TV OS
Google Assistant
PVR Recording
USB Playback
Sports Mode
Game Mode

Late-May
65RG – $229955RG – $1499

50RG – $1249

R7 (75", 65", 55", 50")

200 Smooth Motion Rate
Ultra-High Definition
Dolby Vision HDR
Wide Colour Gamut
Over 1 Billion Colours
Ultra-Local Dimming
Bluetooth
VIDAA U3.0 AI Smart TV
Alexa Enabled
Google Assistant
RemoteNow Ready

Mid-May
75R7 – $349965R7 – $2499

55R7 – $1799

50R7 – $1499
Dolby Atmos
PVR Recording
USB Playback
Sports Mode
Game Mode

R8 (75", 65")

200 Smooth Motion Rate
Ultra-High Definition
Dolby Vision HDR
Quantum Dot Technology
Over 1 Billion Colours
Ultra-Local Dimming
Bluetooth
VIDAA U3.0 AI Smart TV
Alexa Enabled
Google Assistant
Bluetooth Voice Remote
RemoteNow Ready
Dolby Atmos
PVR Recording
USB Playback
Sports Mode
Game Mode

July
75R8 – $399965R8 – $2999
R9 (75", 65")

200 Smooth Motion Rate
Ultra-High Definition
Dolby Vision HDR
Quantum Dot Technology
Over 1 Billion Colours
Prime Array Backlight
2500nit Peak Brightness
UHD Premium Certified
Bluetooth
VIDAA U3.0 AI Smart TV
Alexa Enabled
Google Assistant
Bluetooth Voice Remote
RemoteNow Ready
Dolby Atmos
PVR Recording
USB Playback
Sports Mode
Game Mode

Date to be confirmed
To be confirmed