Hardware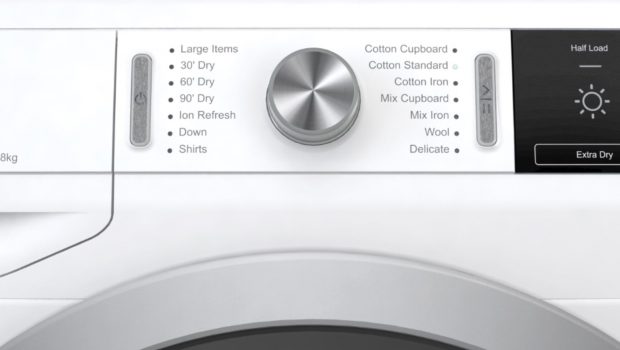 Published on July 31st, 2019 | by Admin
Hisense Australia expands home appliance range with introduction of 8KG dryers
Hisense Australia today announces the expansion of its home appliances offering, introducing two new dryers to the Australia market. This includes an 8-kilogram Heat Pump Dryer and an 8-kilogram Condenser Dryer, with MSRP of $1,299.00 and $899.00 respectively.
Andre Iannuzzi, Head of Marketing at Hisense Australia, said: "The introduction of dryers into Australia is the result of extensive research we conducted with Australian consumers, which found a strong demand for the continued expansion of our home appliances range."
"The laundry expansion reflects our ongoing commitment to bringing high quality home appliances and consumer electronics to market. Both dryers boast a range of features such as innovative technology to prevent damage to clothing and an easy to use interface.
8kg Heat Pump Dryer 
Cleverly designed and engineered for efficiency, the 8kg Heat Pump Dryer ensures shorter drying times and the prevention of twisted laundry loads through the use of Hisense's patented Twin Flow technology. This unique technology injects hot air in the rotating drum, ensuring larger loads such as bedding and towels, are dried efficiently and without damage.
The risk of garment and linen shrinkage is minimised through the Inverter Compressor technology which lowers drying temperatures, while IonTech technology reduces smells, allergens, static and creases through the placement of Ionisers at the back of the drum. The stainless-steel drum design also optimises drying results, whilst ensuring gentle handling and easy loading of laundry.
8kg Condenser Dryer 
Catering for the varying needs of Australians, the 8kg Condenser Dryer boasts extensive programming options with a range of garment care settings offered via an easy-to-use white LED display. Designed for easy viewing and visibility, the interface features a variety of dryer cycles, from babywear and sportswear to wools and delicates, all available at 30, 60 and 90-degree heat settings. The dryer also features an AirRefresh setting, removing odours in just 30 minutes; convenient for users with low-soiled garments that they wish to re-wear without a full wash and dry.
Humidity and moisture in the laundry room are reduced via temperature and humidity control technology, which ensures 90 per cent of moisture is condensed.
The 8kg Heat Pump Dryer is available to purchase across Australia from the start of August. For more information about the new products or to find a retailer, visit: https://hisense.com.au/appliances/dryers