Games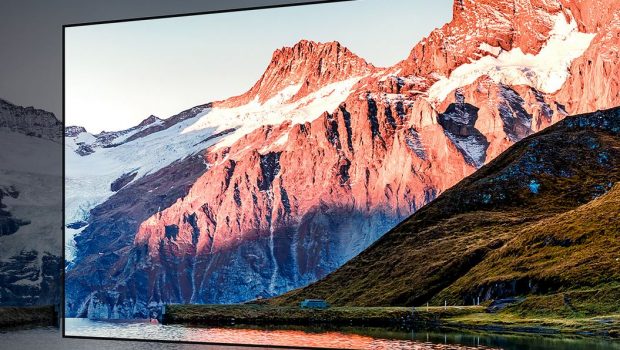 Published on June 20th, 2023 | by Adrian Gunning
Hisense ANZ Launches Most Advanced TV and Laser Range
Hisense Australia, a leader in consumer electronics and home appliances, has today revealed its all-new 2023 TV and Laser range will hit retail shelves from July. Building on a successful global reveal at CES® in January, the new offerings promise to be its most innovative, feature-packed range to date.
Available at all major retailers across the country from July, the offering boasts an entire range of ULED TVs featuring Mini-LED technology in sizes ranging from 55- to 100-inches. The new line-up will deliver a wider colour palette, with a clearer and brighter picture thanks to Mini-LED technology – the master of brightness and contrast – with thousands of LED backlights designed to light up much smaller areas of the screen. Put simply, the smaller the area being lit, the higher the contrast level and the clearer the picture. Mini-LED technology will be a clear winner in any home, and Hisense will ensure this thanks to its full 2023 ULED and U6KAU range, giving consumers more choice towards premium technology.
It makes sense to go bigger with the Hisense Laser TV and Laser Cinema models, which now stretch up to 130-inches – offering something for every Australian household. To distinguish the two key offerings is a screen (or lack thereof). The Hisense Laser Cinema projects onto a wall or an existing cinema screen, and the Hisense Laser TV projects onto a custom Ambient Light Rejection (ALR) screen that's included with the purchase, that's specifically calibrated to deliver an optimal viewing experience.
The X factor behind Hisense's most detailed display yet
Delivering on growing consumer demand for products that strike a balance between quality, longevity, convenience and attainability, Hisense's full 2023 ULED TV range features Mini-LED technology, with class-leading Mini-LED X technology to star in its flagship model (75UXAU and 85UXAU).
Topping Hisense's 2023 ULED range, the Mini-LED X 75- and 85-inch options are the only TVs in Australia to feature technology that delivers an unmatched level of image detail, clarity, and depth. For the tech-spec inclined, this is thanks to 20,000 backlights delivering an impressive 2,500+ nits of brightness with an unmatched 5,000+ dimming zones – taking brightness to the next level.
Equipped with a new Dynamic X Display, this flagship model's screen is capable of five times less reflection and offers over 1 billion unique colours to deliver a truly breathtaking picture. This is further enhanced by HDR10+ and Dolby Vision IQ, as well as IMAX Enhanced certification. In other words, premium technology works together to deliver a fantastic at-home visual experience that's as close as you can get to being at the cinema.
Mini-LED available across entire 2023 ULED range
Next comes the U8KAU, equipped with Mini-LED Pro backlight technology, producing up to 1300 nits of Peak Brightness, resulting in a brighter and more colourful picture – the ideal viewing platform for the raft of streaming content available on VIDAA U7, the latest version of Hisense's proprietary operating system.
Access to plentiful content alongside an epic gaming experience through 144Hz native and Game Mode Pro means the U8KAU delivers outstanding value at $2,499 RRP for the 65-inch model, delighting customers with its sleek aesthetic and impressive value proposition.
For customers looking for even greater value, the U7KAU offers a suite of sizes from 55-inch to a whopping 100-inch option. Spotlighting 144Hz native, as well as Mini-LED technology once more – perfect for bright and airy living spaces due to its impressive brightness and contrast levels – the U7KAU is an excellent option for any room in the home.
Gideon Lui, Head of Marketing, Hisense ANZ says, "We are incredibly proud to announce that our new 2023 TV range is the best-performing and most premium one yet. Our customers can expect to be delighted by the quality of this year's products thanks to our most versatile range of TVs which incorporate premium technology at all price points."
"Reflecting on the last 12 months, buyer expectations have evolved within the home entertainment category – Australians are increasingly looking for the latest tech through a price-conscious lens, so the level of choice we offer our customers is important. That's why our 2023 range has been designed to deliver a premium experience that ticks all the latest feature boxes, with attainability front of mind," Lui concluded.
A showstopping cinematic experience
For those looking for a 'complete solution' approach to an at-home cinema experience, Hisense's 2023 L9H TriChroma Laser TV (Australian Version) is available with both 100- and 120-inch ALR screen options, included with purchase. Featuring Hisense's TriChroma technology which utilises 3 Pure-Colour Lasers (pure red, green, and blue), customers can expect new levels of colour performance across a variety of content, producing more colours than the human eye can see.
Alternatively, for those looking for adaptability in their home entertainment setup, topping the Laser Cinema range for 2023 is the all-new PX2-PRO TriChroma Laser Cinema. Offering a variable screen size between 90- and 130-inches and the ability to project onto a suitable wall or existing screen, the new offering is designed to offer customers choice and flexibility.
As with the 2023 TriChroma L9H Laser TV, the PX2-PRO TriChroma Laser Cinema features state-of-the-art visual and audio technology, including 4K picture quality, TriChroma X-Fusion Laser Light, Dolby Vision HDR, Dolby Atmos Audio and VIDAA U6, Hisense's proprietary operating system.
Content rich entertainment at the click of a button 
Hisense's proprietary operating system, VIDAA U7, will be available across Hisense's 2023 Australian TV range. Showcasing a rich content offering and streaming apps for every audience – from sport and reality TV to family-friendly movies and iconic binge-worthy series – VIDAA U7 cleverly curates a personalised homepage of content from a blend of applications, making TV time accessible and seamless.
Alongside the brand-new additions of 10Play, Binge and Apple TV+ to the VIDAA platform, Australians can choose from a wide range of content across NRL TV, 9Now, Amazon Prime Video, Disney+, FIFA+, Foxtel, Kayo Sports, Netflix, Stan, and more.
Hisense's new TV and Laser TV/Cinema range will be available via all major electronics retailers across Australia from July. Further detail on pricing and availability is outlined below.