Comics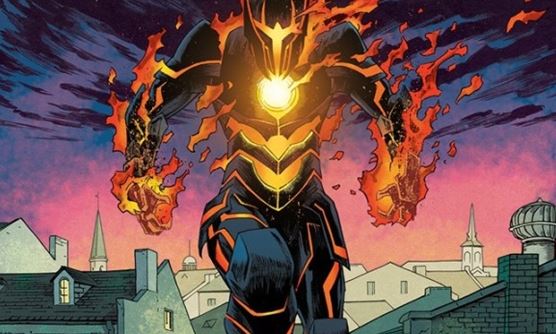 Published on February 5th, 2022 | by Adrian Gunning
HIGHLY ANTICIPATED ROGUE SUN UNVEILS VIDEO TRAILER AHEAD OF MARCH LAUNCH
Hot on the heels of the exciting Supermassive one-shot kickoff to the expanding Radiant Black universe comes the highly anticipated Rogue Sun by Ryan Parrott and Abel in March—and fans are treated to a sneak peek of what's to come with a very special video trailer drop.
Video edited by Alec Siegel and featuring a voice over by Joel Bryant, this pulse-pounding trailer gives fans a look at the Rogue Sun world ahead of the series launch this March.
Rogue Sun is Parrott's first comic at Image—after lending his talents to 50+ issues of Power Rangers—and his is an original Image superhero for fans looking for a high octane, action-packed read.
Rogue Sun kicks things into high gear when rebellious teenager Dylan Siegel discovers that the late superhero Rogue Sun was his estranged father, Marcus—and that he's inherited his father's mantle. Tasked with protecting our world from the forces of the supernatural—and solving his father's murder—Dylan will be forced to come to terms with the man he's spent the majority of his life hating. This new ongoing series is a supernatural murder mystery that explores the complicated bond between father and son and cements itself squarely in a corner of the Image Comics superhero universe.
Readers new to the Radiant Black bandwagon won't want to miss out on this exciting new entry-point into the contemporary superhero world best described as Invincible meets Power Rangers.
Rogue Sun #1 will be available at comic book shops on Wednesday, March 2