Games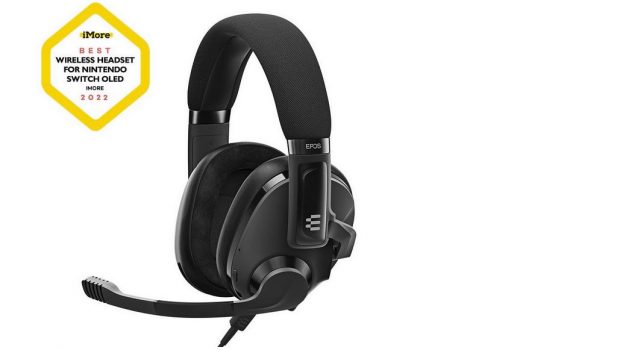 Published on August 16th, 2022 | by Andrew Bistak
HIGH-END H3 HYBRID GAMING HEADSET ON SALE IN TIME FOR SPRING IN ANZ
Expert audio gaming brand EPOS is gearing up spring with a limited time deal for the H3 Hybrid gaming headset. From Aug. 15 – 31, the premium headset will be available in both Onyx Black and Ghost White with a 23% discount for a total price of AU$199*.
The H3 Hybrid headset offers multi-functionality optimized for console and lightweight comfort for daily after school gaming sessions. More information about the headset and pricing can be found here.
The EPOS H3 Hybrid gaming headset provides optimized-for-console dual connection with simultaneous wired audio mixing. This for example means that you can be in-game on your console, but at the same time mix in your Discord chat or a call from your phone via the Bluetooth® connection. With 34 hours of Bluetooth® battery life with a wired connectivity option, and a detachable lift-to-mute boom arm microphone for crisp intelligible game chat, the H3 Hybrid headset is a must-have for gamers looking for versatility in usage and chat functions while gaming on console.
* 21% discount for a total price of NZ$219 in New Zealand
About EPOS
Established upon the former successful joint venture between audio specialist Sennheiser and the world-leading hearing technology group Demant, EPOS designs, manufactures and sells pioneering high-end audio and video solutions for business professionals and serious gamers.
EPOS audio is engineered to bring forward every important sound cue to provide that ultimate gaming experience. Immersive sound that cuts out the rest of the world and transports you into a different reality.
Owned by the Demant Group and with headquarters in Copenhagen, Denmark, EPOS builds on more than 115 years' audio expertise and operates in a global market with offices and partners in more than 60 countries.
Alongside own-branded premium audio and video solutions, EPOS sells co-branded EPOS I SENNHEISER products under a trade license agreement with Sennheiser.
Find more information at www.eposaudio.com