Games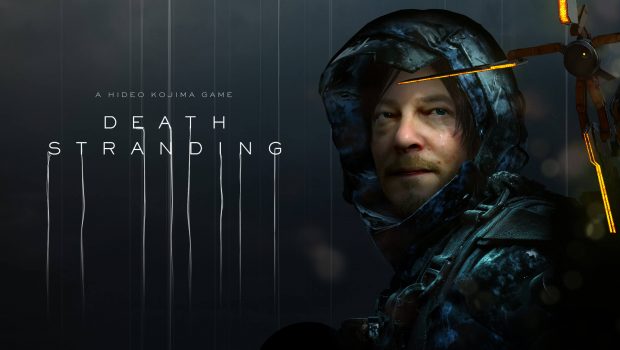 Published on July 15th, 2020 | by Adrian Gunning
HIDEO KOJIMA'S DEATH STRANDING IS AVAILABLE TODAY FOR PC 
Hideo Kojima's DEATH STRANDING, critically-acclaimed and genre-defying epic from KOJIMA PRODUCTIONS, is available today at retail stores and digitally on Steam and the Epic Games Store for PC. Published worldwide by 505 Games, DEATH STRANDING for PC premieres today with newly supported features and playable content exclusively available to players on PC, including ultra-wide display support, high framerate, advanced tech from NVIDIA and an exciting in-game crossover collaboration with Valve's popular Half-Life and Portal series of games.
Selected by the British Games Academy as winner of the Technical Achievement award at the 2020 BAFTA® Games Awards, DEATH STRANDING for PC debuts with new advanced tech features including NVIDIA DLSS 2.0 technology, a deep learning neural network powered by RTX Tensor Cores that boosts frame rates and generates beautiful, sharp images. With DLSS 2.0 enabled, gamers can achieve 100+ FPS at 1440p or a smooth 60+ FPS at 4K on all NVIDIA GeForce RTX GPUs. DEATH STRANDING is also playable on NVIDIA's open cloud-gaming service GeForce NOW — giving gamers instant access to GeForce PC performance, on nearly any PC, Mac, SHIELD TV or Android device, without any downloads.
"Our partners at KOJIMA PRODUCTIONS have developed one of the most unique and visually supreme cinematic game experiences of all time," 505 Games president Neil Ralley said. "We couldn't be more excited to share DEATH STRANDING with more players around the world, enhanced for PC and featuring all-new playable content which is sure to impress."
In addition to the base game, PC players who purchase 505 Games' offering will also receive a selection from "The Art of DEATH STRANDING" digital book by Titan Books, the DEATH STRANDING Original Score Expanded Edition digital soundtrack – which contains the award-winning Sony Music published score by Ludvig Forssell as well as unreleased bonus tracks – and additional in-game cosmetic items such as a Chiral Gold and Omnireflector colored Bridges Cap and Ludens Mask sunglasses, a Gold and Silver Armor Plate and Gold and Silver Power, Speed and All-Terrain Skeletons. The physical edition of DEATH STRANDING, which retails for $69.99, comes with all the same content as well as a limited-run Steelbook slip case and new Steelbook artwork. For a limited time, gamers will receive a PC Digital Download edition of DEATH STRANDING with the purchase of an eligible GeForce RTX 2080 Ti, 2080 SUPER, 2080, 2070 SUPER, 2070, 2060 SUPER or 2060 GPU-equipped graphics card, laptop or desktop.
DEATH STRANDING is rated PEGI 18 and "M" for Mature by ESRB. For more information and to purchase, please visit the official DEATH STRANDING PC website from 505 Games: https://505games.com/games/death-stranding.