Films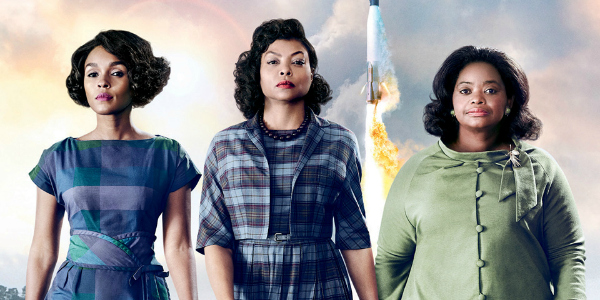 Published on March 5th, 2017 | by Debbie Zhou
Hidden Figures – Film Review
Reviewed by Debbie Zhou on the 3rd of March 2017
20th Century Fox presents a film by Theodore Melfi
Producers: Peter Chernin, Donna Gigliotti, Theodore Melfi, Jenno Topping and Pharrell Williams
Starring: Taraji P. Henson, Octavia Spencer, Janelle Monáe, Kevin Costner, Kirsten Dunst and Jim Parsons
Written by Theodore Melfi and Allison Schroeder
Music by Pharrell Williams
Cinematography Mandy Walker
Edited by Peter Teschner
Rating: PG
Running Time: 127 minutes
Release Date: the 16th of February 2017
Important women of influence are often excluded or forgotten from the history books. This is why Hidden Figures, a biographical film that seeks to reveal the story of three influential, African American women, is so integral. With its garnering of awards attention and financial success, it is a joy that audiences are able to finally learn of these remarkable achievements that these women struggled through gender and racial barriers to attain.
On the verge of the Space Race and the threat of a nuclear war with Russia, Hidden Figures opens on a flashback of Katherine Johnson (Taraji P. Henson) as a child—a clear depiction of her early mathematical genius. A "knack for equations" and algorithms that has her exceling at school, this flashback shifts to the present, where close friends and colleagues—aspiring engineer Mary Jackson (Janelle Monáe) and unofficial supervisor Dorothy Vaughan (Octavia Spencer)—join Katherine as they are stopped by a white policeman as they are running late. In an amusing exchange, all the women not only shatter a stereotype of women in the workforce, but somehow also manage to convince him to escort them to the NASA station. As the title card of Hidden Figures flashes upon the screen and Pharrell William's choral, snappy and upbeat score plays over, no longer will these women be hidden figures in the context of American history, instead their stories will be told with a sincere reflection of their charm and intelligence.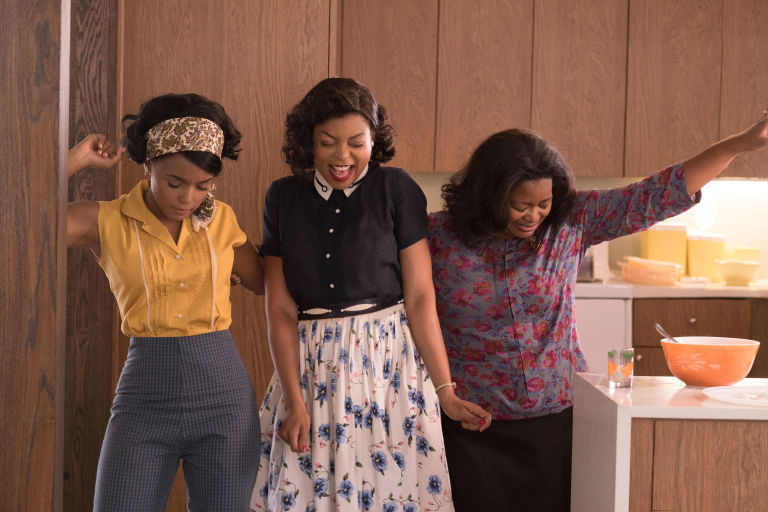 The divide between the "coloured" and "white" groups is almost immediately established from the commencement of the film, but Katherine's new assignment to assist the Space Task Group—a department which is blatantly filled with white men—poses racial and prejudiced challenges in a job which she is more than capable of exercising. Upon setting her foot in the room, Katherine is the first African American woman to hold such a role at NASA and she sticks out and is quickly antagonised by the men in the room, who deliberately censor calculations from her to make her execution of her job more difficult. An equally tragic and frantic sequence has Katherine running to the "coloured" bathroom in record time, a stirring occurrence when she is forced to run to the building next door to use a bathroom due to the segregation between races. Theodore Melfi's direction portrays these quieter struggles with ones that punch in the gut, particularly in a laudable performance by Henson where she vocally explodes—her pent up anger and frustration forces all in the room to sit in silence and reflect on their prejudiced behaviour and its effect upon others.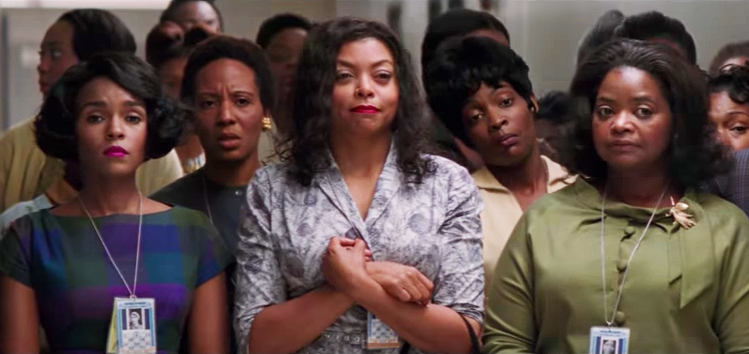 While the film occasionally loses focus due to the three stories it attempts to balance, Melfi never steers away from the core of the film which he seeks to make: the significance of female friendship. There are romantic interests introduced that show these women's lives outside of their work and education, and white people (namely Al Harrison played by Kevin Costner) who assist in their endeavours, but it never clouds their monumental talents or shared struggles. If anything, the film emphasises the need to give chances and opportunity to minorities, and to no longer make such figures hidden from view, but to instead, recognise and foster people's gifts.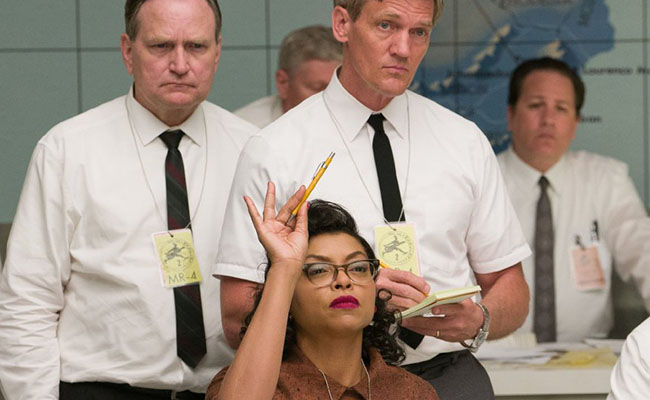 Hidden Figures works as not only an optimistic and enjoyable experience at the cinema, but its note of remarkable achievements in our current context, signifies the power of cinema and art to give voice to women and people of colour, and to make others feel empowered to believe in possibilities and dreams. Most importantly, it highlights the incredible capacity that a unified community can accomplish, and the potential that recognising individual talents can have—and if sending men up into space is only one of them, what else is there in store?
Summary: It is a joy that audiences are able to finally learn of these remarkable achievements that these women struggled through gender and racial barriers to attain.