Events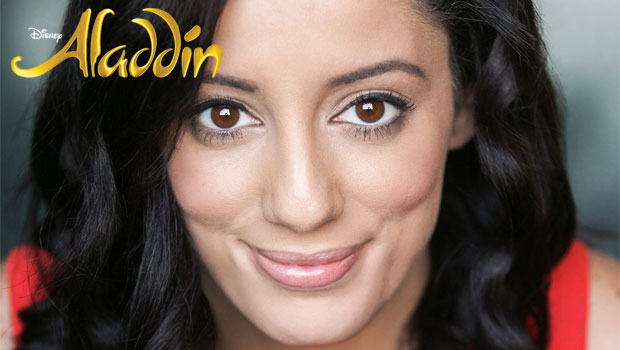 Published on March 6th, 2017 | by Admin
Hiba Elchikhe Interview (Jasmine from Aladdin the Musical)
We catch-up with Hiba Elchikhe who plays Jasmine in Disney's Broadway hit, Aladdin the Musical.
First question first… what's it like playing one of the worlds most famous Disney Princesses?
Without sounding too cliche its genuinely a dream come true. What little girl doesn't dream of being a Disney princess? If you ask any of my friends from the age of about 6, I'm sure they will all tell you that I wanted to have my own Disney show… so to say I'm playing Princess Jasmine (my favourite princess) sounds crazy!!!
Growing up, did you ever think you would be playing Jasmine on stage?
I never thought it would be possible!
I remember when the show opened on Broadway and I was still at drama school and I said to myself  "I need to be in this show." Watching the film growing up and seeing a Disney princess that looked liked me and was feisty, fiery and funny… I instantly fell in love with the character and knew I would love to play her one day.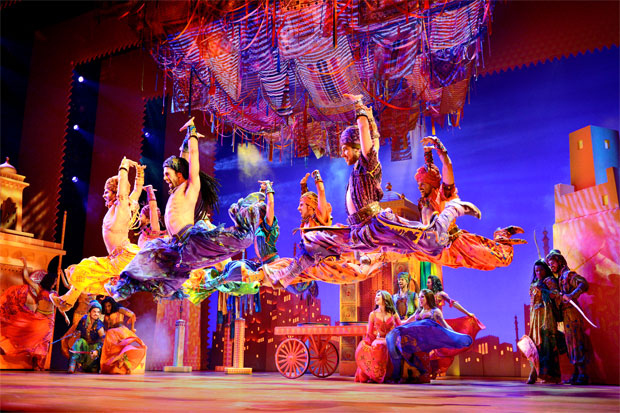 What are you most looking forward to in bringing Aladdin to Melbourne Australia?
I am very much looking forward to coming to Melbourne. I visited a couple of weeks ago and instantly fell in love with the city. I think Melbourne audiences will love the show. There is truthfully something in it for everyone and, after the brilliant audience response in Sydney, I know the whole company is so excited to bring the show to Melbourne. A lot of the cast are from Melbourne so it will be nice for them to be on home turf. I love the the energy of the city and the vibrancy. To say I'm excited to open the show in Melbourne is an understatement.
Tell us how you prepare to become Jasmine?
How I prepare… I guess a lot of the work started in rehearsals and figuring out who my Jasmine was and finding a truthfulness in the character and making sure I did the character justice.
But, from an everyday point of view, I write little post-it notes around my dressing room with reminders of the character, quotes and inspirational words. As soon as I put that iconic costume on and Jess Murray (head of wigs and makeup) helps me put on the crown, I instantly feel like Jasmine.
Besides A Whole New World… what's your second or third favourite song in the production?
I love all the new songs written specifically for the musical. I'm such a Disney / Alan Menken nerd. Obviously I love Jasmine's song in the show (Palace Walls) because it's the point where she decides that there might be more outside the Palace. She is going to explore that and figure that out which is exciting as an actress as I discover that every night. I also love the other duet I get so sing with Aladdin (Ainsley) because it's so much fun and exciting and you get to see their relationship evolve "Million Miles Away."
But my favourite song in the show which I'm not actually a part of has to be 'High Adventure.' It's sung by Aladdin's friends (Babkak, Omar and Kassim) and I think it's such an epic song and it makes me laugh every time.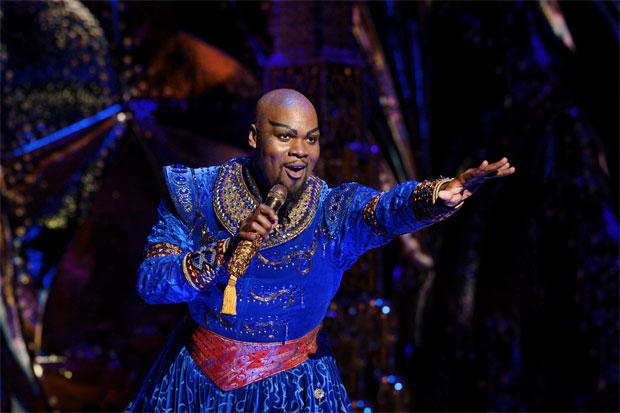 What's it like working with Michael and Ainsley?
Working with Michael and Ainsley is amazing. I have so much love and respect for both of them. I've always been a massive fan of Michael and his work. He is a sensational as the Genie and his energy every night is infectious. Melbourne is in for such a treat!! Ainsley is gorgeous both inside and out. His performance is breathtaking and it is so easy to fall in love with him every night as Aladdin and I'm sure Melbourne audiences will do the same, I couldn't have asked for a more perfect leading man.
Tell us what you're currently listening to on your iPhone or Android smartphone?
I was listening to a playlist actually that I made of the Oscar nominated songs so I was listening to John legend and a bit of 'Moana'
Lastly, what's your favourite scene in the production and why?
(SPOILER) My favourite scene is the finale scene with the Sultan, all the way until the end when Aladdin and I ride off on the carpet. It's because all of Jasmine's dreams come true and at that moment when she is waving to everyone on the carpet, she is the happiest she has ever been and I truly feel like a real Disney Princess.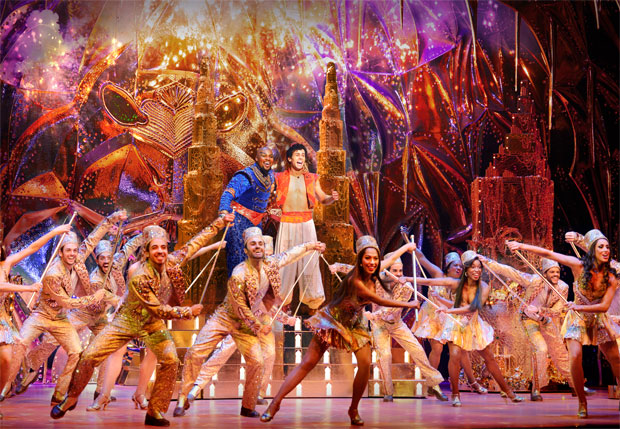 AladdinTheMusical.com.au
#AladdinInAus @AladdinInAus
Ticket Information
Sydney
Booking to 26 March 2017
Capitol Theatre
13 Campbell Street, Haymarket
Book tickets through Ticketmaster 1300 558 878 | ticketmaster.com.au
Melbourne
Booking from 15 April 2017
Her Majesty's Theatre
219 Exhibition Street, Melbourne
Book tickets through Ticketek 13 28 49 | ticketek.com.au
Hiba Elchikhe Biography
Hiba studied at both the Brit School of Performing Arts and Technology and Mountview Academy of Theatre Arts in London. Whilst in training Hiba appeared as Mimi in Rent, Mallory/Avril in City of Angels and Mrs Walker in The Who's Tommy. Since graduating, Hiba has performed the role of Mrs Santiago/ understudy Molly in Ghost (Asia) and was part of the Bend it Like Beckham Workshop. Hiba was also featured in The Sound of Music: Live on UK television and has been a featured soloist on both Friday  Night is Music Night and also Elaine Paige on Sunday for BBC Radio 2. @hibstah