Games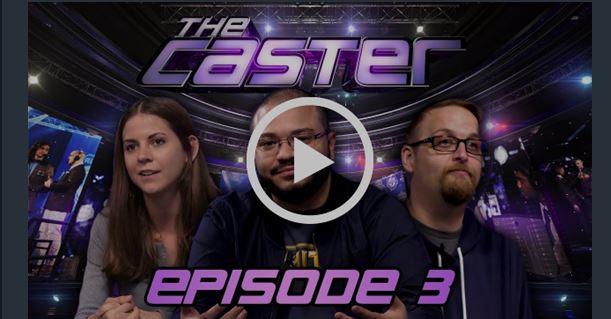 Published on September 26th, 2017 | by Admin
Hi-Rez Studios Presents The Caster Reality Talent Show
September​ ​25,​ ​2017​ ​-​ ​Alpharetta,​ ​Georgia​ ​-​ ​Hi-Rez Studios recently aired its new reality show The Caster, featuring a lineup of talented esports personalities. The show, which was filmed and produced at Hi-Rez Studios' Alpharetta campus and other notable Atlanta-area locations, allows competitors from a wide array of backgrounds to demonstrate their abilities in the world of esports commentary.
While Hi-Rez Studios is best known as the global game developer and publisher behind SMITE, Paladins, and Hand of the Gods, the company's video and esports production divisions have also produced high-quality content, including promotional videos and esports broadcasts. This Fall Hi-Rez Studios is proud to bring audiences around the world a new kind of talent search in The Caster.
"The Caster is unlike any other show we've ever produced," said Thomas "F." Badinger, Esports Specialist at Hi-Rez Studios and host of The Caster. "With the lineup of talent, from our amazing contestants to our headlining judges, we knew we had something special, and we are excited to give everyone a glimpse into the world of casting."
Contestants compete against one another in a variety of challenges across the eight episodes of the series with the ultimate goal of winning a $10,000 cash prize and an invitation to cast during the Hi-Rez Expo in Atlanta, Georgia, from January 4-7, 2018. The Caster premiered on Hi-Rez Studios' Twitch channel September 6, 2017, and a new episode has been released each week. After the show's eight episodes have aired, voting will open where viewers can support their favorite contestant, with the winner announced on a live results show on November 12 broadcast from Hi-Rez Studios' esports arena in Alpharetta, Georgia.
"We have run talent search programs in the past, but The Caster has been a chance to really help cultivate and bring along new and talented commentators," said Graham "Hinduman" Hadfield, Esports Manager for Hi-Rez Studios and judge on The Caster. "Our esports department handles many different games and different commentary styles, from SMITE to Paladins to Hand of the Gods, and our goal was to give up and coming commentators an opportunity to show what they can do in front of a global audience utilizing their special skills."
You can watch last week's episode on Hi-Rez Studios' Twitch channel here. After 24 hours of each episode's premiere on Twitch, that episode will be available to the 2.2 million subscribers of the SMITE and Paladins YouTube channels. The judges of The Caster are introduced in a video that can be found here. Be sure to follow @SMITEGame, @PaladinsGame, @SMITEPro, and @PaladinsPro for updates on each episode as they air.