Games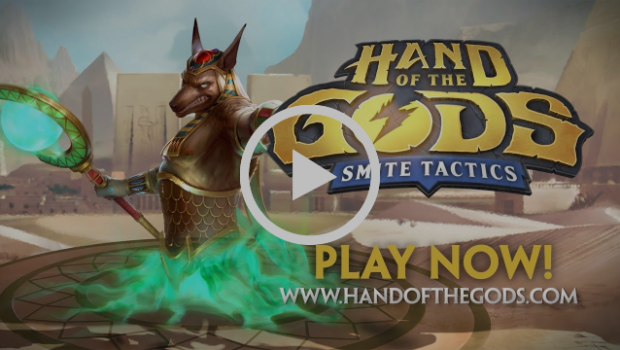 Published on February 26th, 2018 | by Admin
Hi-Rez Studios' Hand of the Gods Out Now
February 26, 2018 – Melbourne – Hi-Rez Studios is thrilled to announce that Hand of the Gods, the strategic card game set in the mythological SMITE universe, has officially launched on all platforms.
Hi-Rez Studios is making Collectable Card Games more accessible and affordable than ever.  Players will be able to directly purchase all cards (over 300 unique cards) in the game for less than $45 USD.
"We're happy to offer a competitive and balanced game at a great price," said Stew Chisam, President of Hi-Rez Studios. "Players won't need to break the bank to complete their collection."
The new bundles and packs are now available on PC, Xbox and PS4.
The Core Set Bundle ($19.99) will add all cards from the Chinese, Egyptian, Greek, Mayan and Neutral pantheons to the player's collection.
Pantheon Core Sets ($7.99 each): each pantheon in the game will be purchasable separately.
Players can combine the Core Set Bundle with three additional pantheon packs to own every card in the game.
Owners of the Founder's Pack or Venus Competitors Pack will receive the Core Set Bundle for free. In addition, anyone already playing Hand of the Gods will keep their card collection, and will also have any previously spent Runes returned to their account. Players can still play for free and acquire cards over time like a traditional CCG. Players can also get a quick start at the game by purchasing just one Pantheon Core Set.