Games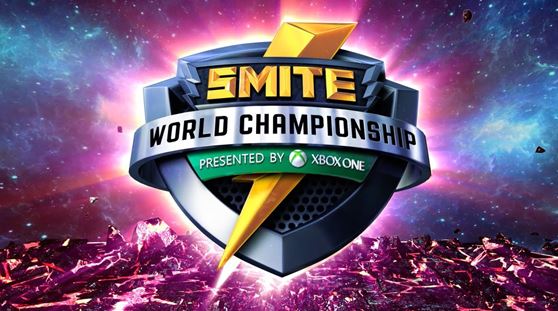 Published on January 14th, 2016 | by admin
Hi-Rez Studios Celebrates Finale of 2016 SMITE World Championship Presented By Xbox One
Epsilon eSports Claims $500,000 Grand Prize With 3-0 Win Over Enemy In The SMITE PC World Championship To Close Season 2 Of SMITE, EnVyUs Vanquishes Cognitive Gaming 3-0 In The Debut SMITE Xbox One Invitational
ATLANTA – Jan. 13, 2016 – Hi-Rez Studios has closed the books on the SMITE World Championship presented by Xbox One (SWC), thus bringing to a conclusion Season 2 of the action MOBA game. The world's top SMITE teams from North America, Europe, China, Latin America, Brazil, and, for the first time, Oceania converged on Atlanta's Cobb Energy Performing Arts Centre for a four-day battle of wits and reflexes. Playing before a sold-out audience and millions more watching online, Europe's Epsilon eSports defeated North America's Enemy 3-0 in the Grand Finals of the SMITE PC World Championship to claim USD$500,000 and the immortal title of SMITE World Champions.
An infographic providing a snapshot of the 2015 season is below for your reference, and inclusion in stories:

DEBUT OF XBOX ONE INVITATIONAL
The SWC was also host to the premiere of the SMITE Xbox One Invitational, drawing the four top teams from the platform's rising competitive scene to fight for a prize pool of USD$150,000. In the final series, Team EnVyUs emerged victorious over Cognitive Gaming 3-0, taking home the highest honours and USD$75,000.
Hi-Rez Studios capped the prize pool for the PC World Championship at USD$1 million in order to distribute a greater share of winnings at tournaments throughout the season; in total, more than USD$2 million in crowd-sourced prizes were awarded to SMITE players in the past year of competitive play. For a full breakdown of the results from the 2016 SWC, please visit http://swc.smitegame.com.
JAPANESE PANTHEON NOW AVAILABLE ON PC
During the SWC, Hi-Rez Studios introduced the Japanese Pantheon, a new cast of upcoming gods, skins and items inspired by Japanese mythology. The first of these mighty deities, Amaterasu, the Goddess of the Sun, is playable now on PC and will be coming late February on Xbox One. Amaterasu's arrival begins a multi-week event called Rising Sun, which will include many Japanese-themed skins, such as Kaiju Sobek and Harajuku Neith. The company also announced a new 3v3 Joust League and 3v3 Joust map for Season 3.
Season 3 of SMITE is already gearing up on PC and Xbox One. For more information, please visit www.smitegame.com, and follow the title on Facebook and Twitter.