Games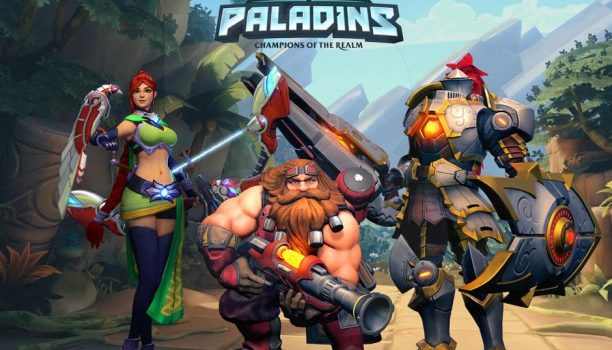 Published on January 25th, 2017 | by admin
Hi-Rez Oceania Esports 2017: ANZ teams in global league for SMITE and Paladins
Melbourne, Australia – Hi-Rez Studios, developers of action MOBA SMITE and fantasy shooter Paladins today announced as part of the 2017 seasons, Oceania teams will for the first time compete to qualify into upcoming international SMITE Masters and Paladins Masters events, and a share in USD $195,000 prize pool.
"On the back of strong performances in the region, SMITE and Paladins esports teams in Australia and New Zealand will be guaranteed direct qualification for two international events this year.  Building on already robust structural support for Oceania esports, we're excited to see Oceania teams compete with our other teams from around the world, continuing the expand their skills at the highest level" said Hi-Rez Studios Senior Esports Manager, Dan McHugh.
Teams in the Oceania (Australia and New Zealand) region now have access to the full scope of international competition, prize pools and valuable exposure to a worldwide audience.
The respective games will see teams qualify through the SMITE Oceania Pro League with $10,000 AUD prize pool and the Paladins Masters Qualifier with $8,000 AUD. The top team from each will make it to the SMITE and Paladins Masters finals events at Hi-Rez Studios this April in Atlanta, Georgia USA.
"We have long been proud to offer one of the best pathways in esports for Oceania region teams, with direct qualification to the global SMITE World Championship and Hi-Rez Expo." said Stew Chisam, President of Hi-Rez Studios. "We are committed to a flourishing scene for both SMITE and Paladins, which in Australia boasts some of the strongest adoption rates in the world."
Now, a full year of international play is open to local teams, the Oceania Pro League in SMITE and Paladins, starting with Split One, will run from February to April.